Your home is as unique as you are.  A reflection of your personal style, it's your design decisions that help to transform a house into a home.  If you're looking for a way to show off your creativity, we think these 10 feature walls will really help you make a statement.
Song Lyrics
Your favorite song can be more than just background music.  It can help create a statement-making backdrop to almost any room in your home.  Write the lyrics directly onto your wall, or, if you're worried about your penmanship, type them out and have the lyrics printed onto a large piece of paper that can be plaqued or framed.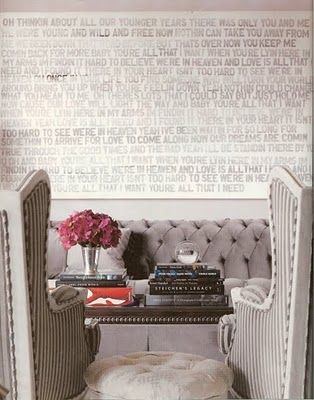 Stripes
There's nothing more classic than a black and white stripe - and on the wall, that combination can instantly up a room's chic factor.  We love that these stripes help to create a separate small home office space.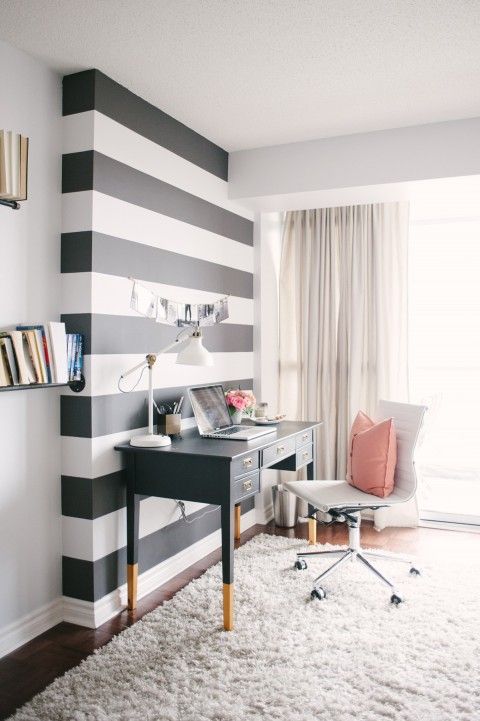 Shapes
If stripes aren't your thing, this geometric wallpaper is also a wonderful way to make a statement.  Fun, bold, and perfect for this gender-neutral nursery, we love that the simple grey tones really make the bright yellow accents pop.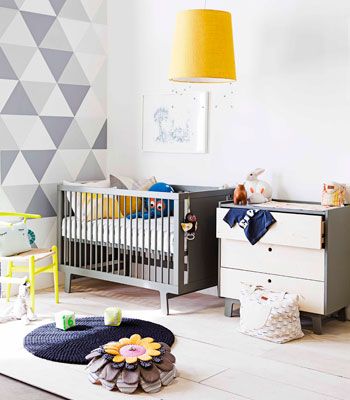 Pallet
Pallet walls are warm, cozy, and right on trend.  Best of all, since you can create this look with reclaimed pallet wood, they're also relatively inexpensive.  
The Saw Guy
has a tutorial that walks you through how to create your own pallet wall on virtually any wall in your home.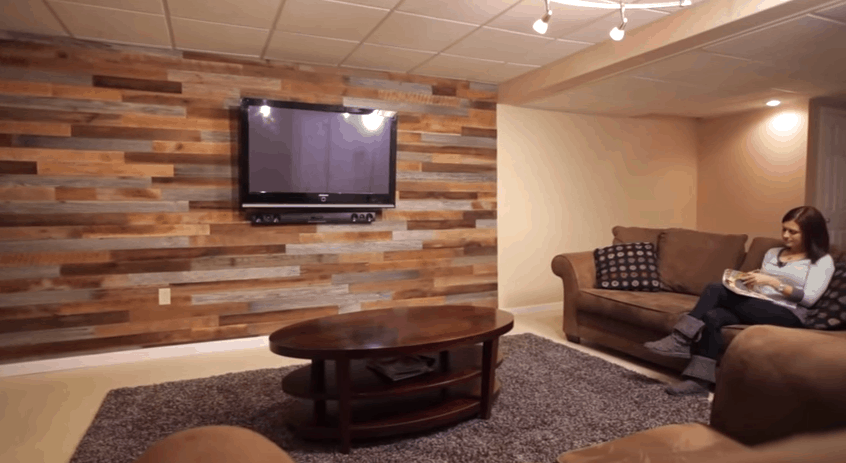 Plates
Not sure what to do with your old china?  How about hanging it on a wall!  Creatively arranged plates can make a big design statement.  Show off your favorite flatware, and free up some much needed space in your cupboards.  Win-win!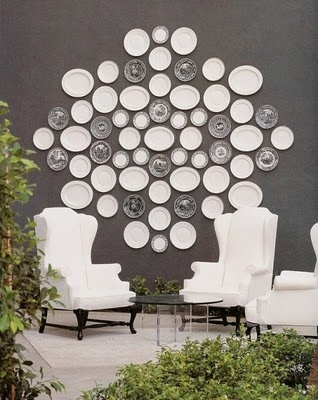 Photos
A photo wall isn't just personal - it's also awesomely eye catching!  Whether you choose to display family snaps, vacation pictures, or your favorite album covers, arranging an assortment of your favorite photos on one wall is sure to get some attention.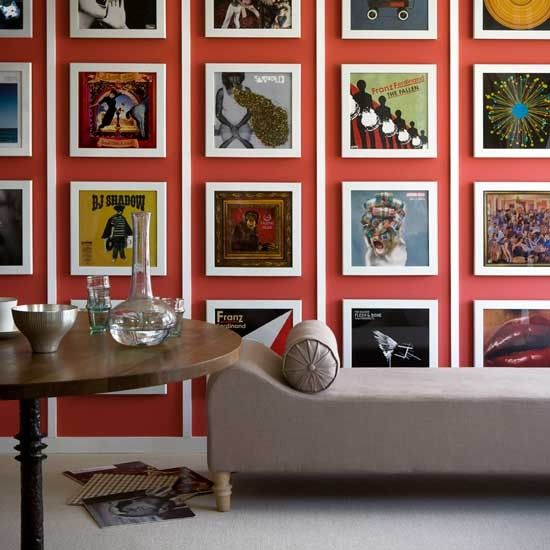 Tiles
These patterned tiles make a big statement in a small bathroom!  The perfect compliment to the otherwise simple space, the black and white designs provide the perfect backdrop for the beautiful blue claw-foot tub.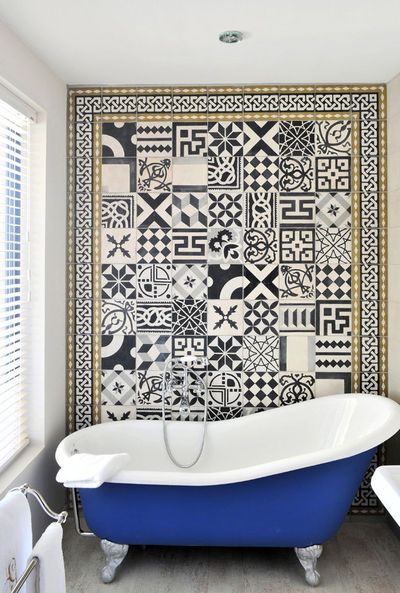 Watercolor
Bold, beautiful, but certainly not for the faint of heart, watercolor walls are a wonderful way to turn one of your walls into an original work of art!  Simply choose your favorite colors, and get creative as you paint your design.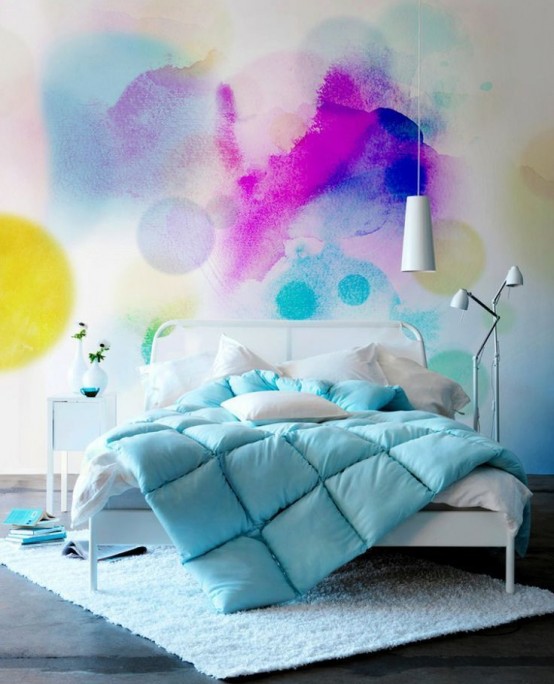 9. Fabric
If you like the look of different colors, prints, and patterns, but are hesitant to put any of those things directly onto your walls, fabric hoop wall art could be the perfect solution.  Plus it's a good way for all of you sewing enthusiasts to use up some of your scraps!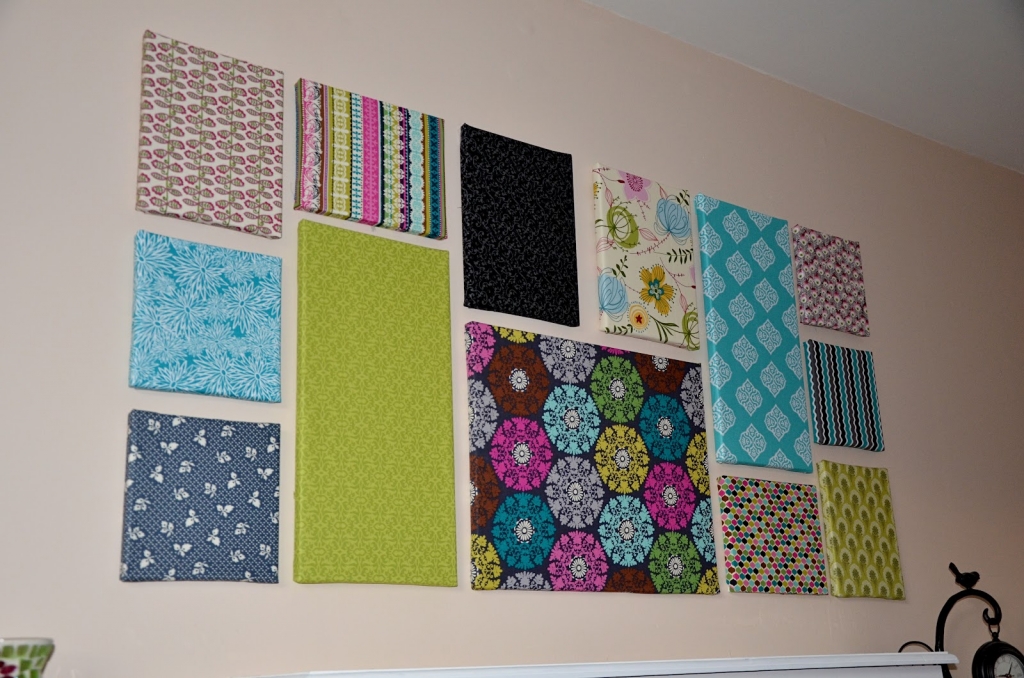 Large Canvas
One large photograph (or two) can be all it takes to make a big statement.  If you have a print or picture you really love, blow it up and give it a wall all its own.  Similar to artwork displayed in gallery, keep the wall color simple so that the image can really shine.