Big family, small space? Not all of us can boast a huge amount of square footage and when it comes to all of life's accumulations – well, where do we put it all? Here are some top tips for squeezing every little bit of space out of areas that might currently be without purpose.
#1 Wooden Armrest
Don't want a coffee table to take up precious space in your living area? It's very simple to make your own armrest from wood. It can sit perfectly over the arm providing you with a convenient area for placing drinks, books, reading glasses or whatever you need. If you don't fancy a DIY project, then consider a side table with a stand that easily slides under the chair, taking up little space.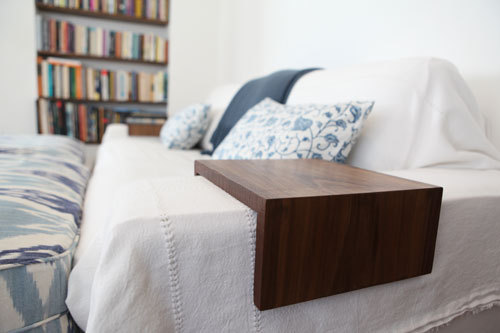 #2 Storage Coffee Table
If you simply must have a coffee table then make it work for you. There are some great tables with storage areas whether with drawers underneath, a lift up lid, or sliding panels on top. These are ideal for that last-minute tidy up before guests arrive - rather than stuffing bits and pieces under the couch!

#3 Fake Drawers
How annoying are those false fronted drawers in the kitchen? Turn them into something useful and not just for show. Adding a hinge and a small holder inside can turn something useless into a handy little storage area for sponges or dishcloths.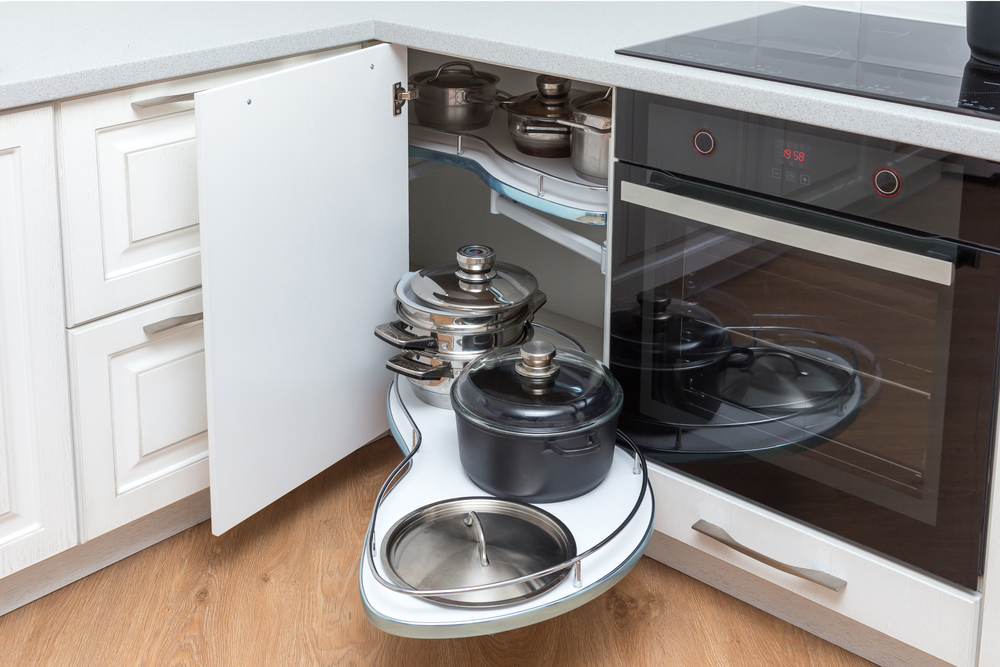 #4 Secret Stash
Ever long to walk into your own pantry? Well, if there is no pantry, you'll have to make one. That gap between your refrigerator and the wall? How about a sliding door that pulls out, complete with small shelves for all your spices and canned goods? This mini pantry is a fantastic way to utilise otherwise wasted space.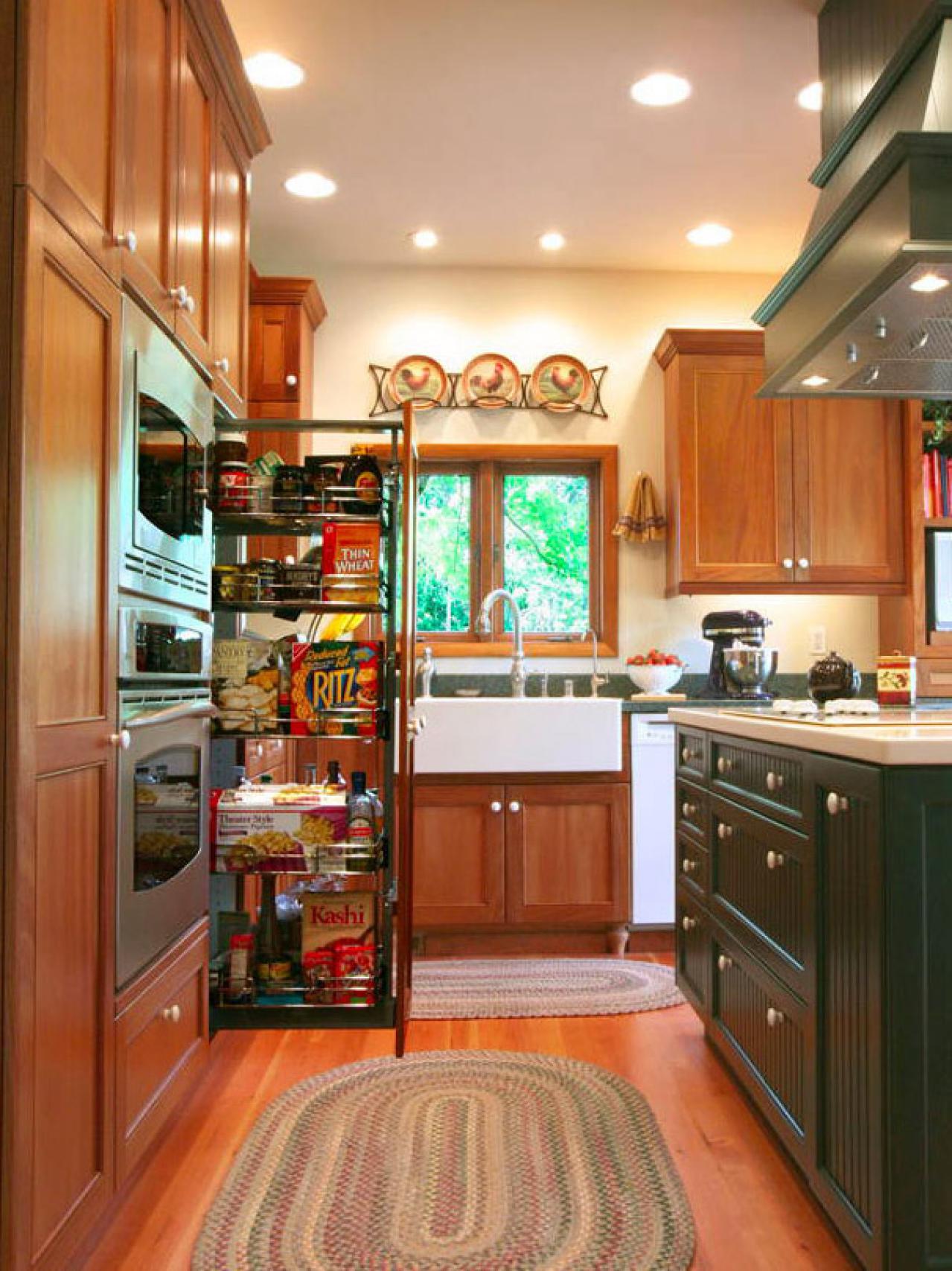 #5 Boxed in Bedroom
Barely able to walk around your bed? If you've no room for a nightstand, then all is not lost. Think shelving instead. You can run shelves all around the walls, as high up or low down as you need. A hanging shelf right next to the bed is an ideal space-saving alternative to a piece of cumbersome furniture.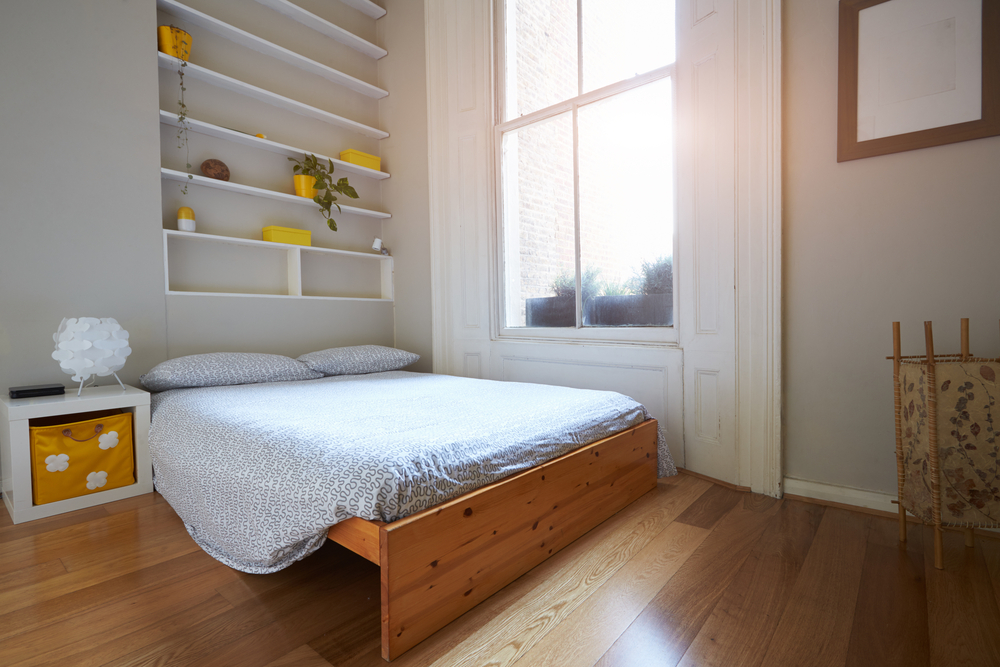 #6 What lies Beneath?
Go into your kitchen and get down on your hands and knees. Don't worry, it's simply so you can see that there is unused space available right there, under your units. Lift out the baseboard and turn the space into kitchen drawers. You're then effectively using every inch of space, and the drawers are great for those things you don't use often but keep falling out of the cupboards!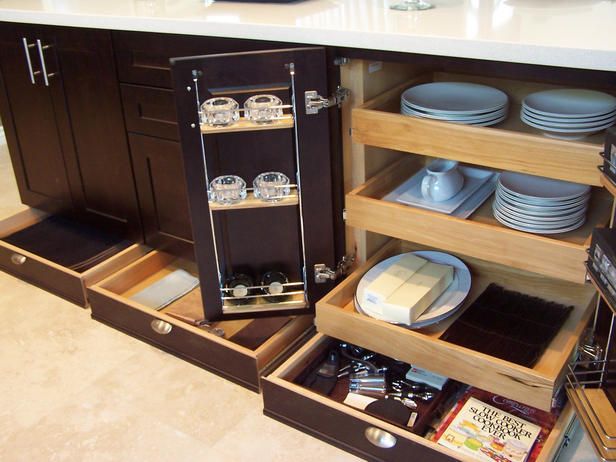 #7 Stairway to Storage Heaven
Turn your under-stair space into a fantastic area of drawers or shelving. You'll be amazed at how much storage is available with a clever repurposing of this part of the house. It's even possible to build the drawers into each step if you'd rather use the nook under the stairs for other purposes. Inside each step of the stairs is a slide-out drawer giving you tons more storage space. How totally brilliant!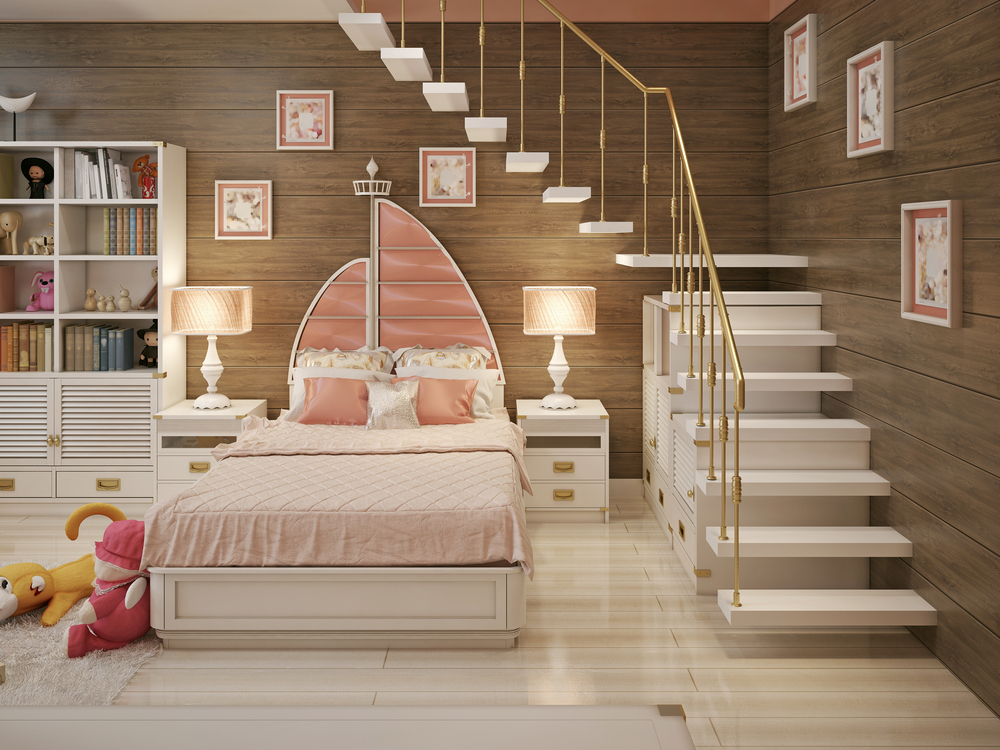 #8 Recessed Dresser
Why incorporate a large dresser into an already cramped bedroom when you can cut a hole in the wall and place it in there. You'll literally be pulling drawers out of the wall – what a clever solution to a small room. Built-in storage units can also be installed in-between dormers, creating a purpose for previously unused space. Obviously this will take some research before you take a sledgehammer to the bedroom wall, but it's worth it in the end!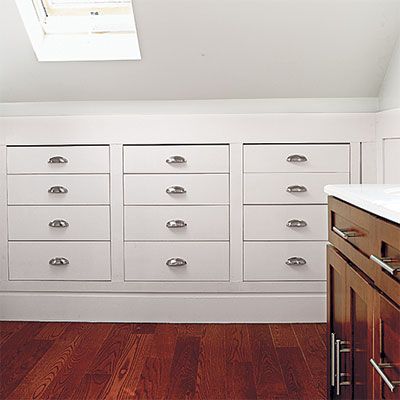 #9 Outdoors Tricks
When the summer arrives and you want to spend more time outside, this can be a headache if your yard is small and full of toys, bikes or car stuff. A neat idea is to install a fold-down table, which can even be attached to the wall. That way, when it's not in use, it can be firmly attached back onto the wall, taking up no space. Fold-up chairs can also replace permanent ones; these are also easier to store in winter. Did you know that hanging mirrors on your fence can also create the illusion of a bigger backyard?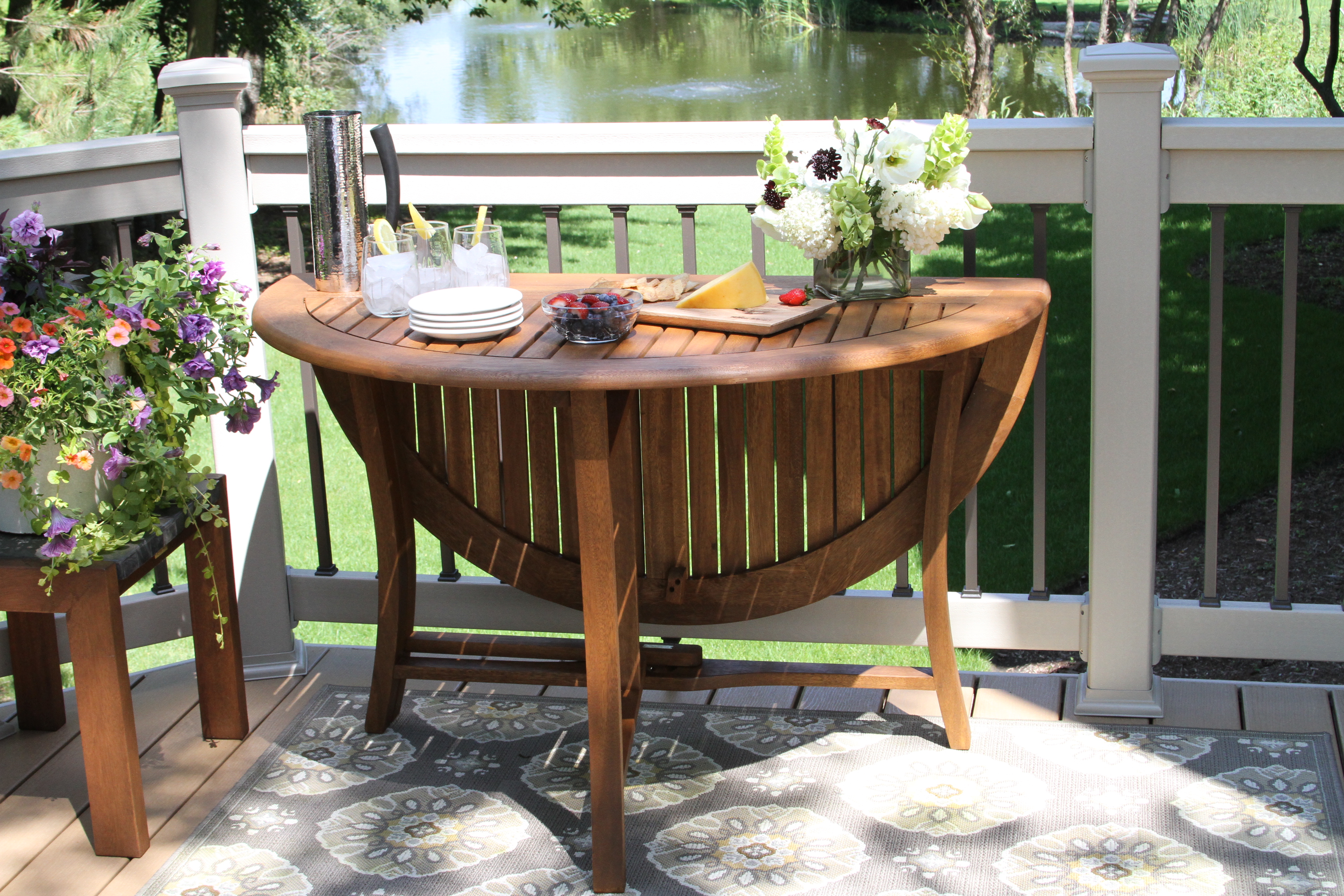 #10 Soaking and Storing
While you relax in a steaming hot bubble bath, make your tub work even harder for you by having useful space built-in underneath. You can buy tubs that utilise the space not taken up by incorporating attractive shelving or cabinets. You can even DIY this idea by simply removing the front panel or putting a hinge on it and converting all that lovely unused space into anything you want. Perfect for storing bubble bath, towels and cleaning products.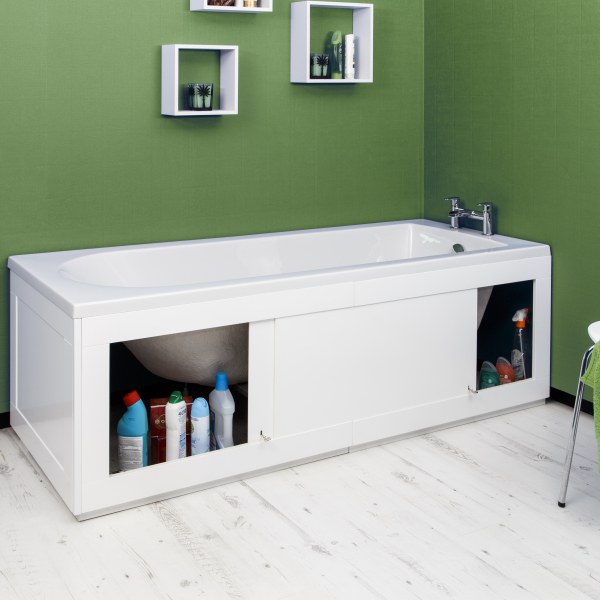 #11 An Elevated Loft
The loft has traditionally been that space where we put so much of our stuff that we just can't fit in anywhere else – and if you can effectively incorporate additional 'loft' space into other areas of the house, you could have a brilliant amount of additional storage space at your disposal. One recent example we saw involved an elevated loft in a multipurpose garage that also served as both a home office and recreation room. It almost doubled the amount of usable space.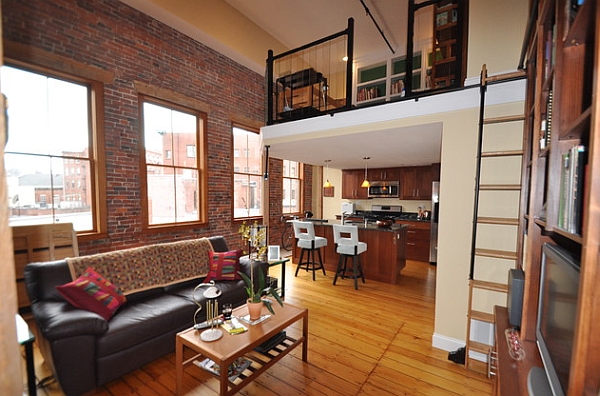 #12 Professional Lockers
Image: http://www.oakfurnitureandsofa.com/wp-content/uploads/2014/07/86-freestyle-storage-locker.jpg
Whether you have athletic sons or daughters or you simply love the functionality, durability and purposeful appearance of lockers, there's no doubt that they can be mightily useful for the storage of all manner of equipment that doesn't quite fit in elsewhere. The best lockers also often incorporate some high shelf space – perfect for keeping certain items out of reach of the kids.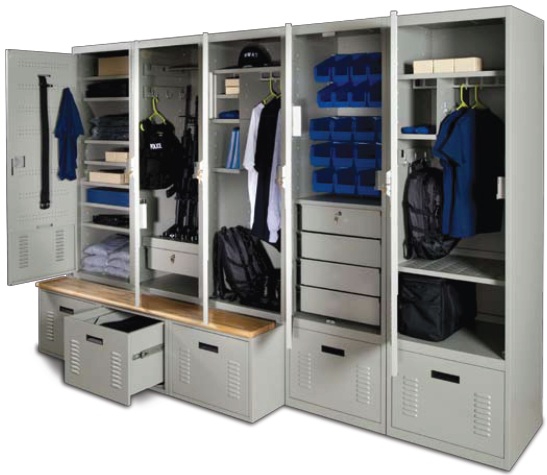 #13 Play with Height and Light
Space isn't just valuable for storing stuff in – it's equally valuable for creating a sense of your domestic space being a truly livable, breathable one. Consider the amount of height in your home's rooms, for example. Give some thought to the idea of a vaulted ceiling in one room, or exposed ceiling joists in another. What about installing some broader windows and skylights to allow so much extra light to flood into your home?
#14 Have an Open Floor Plan
Why do you have to stick to the hackneyed idea of separate, bordered spaces for your living, dining and kitchen rooms, when you can simply eliminate those walls to leave you with the impression of a house much larger than it is? A lot of the time, partitioning the rooms can create all manner of awkward little spaces where it is difficult to shove in any shelving, cabinets or similar conventional storage spaces. So sometimes, you just have to let it all out.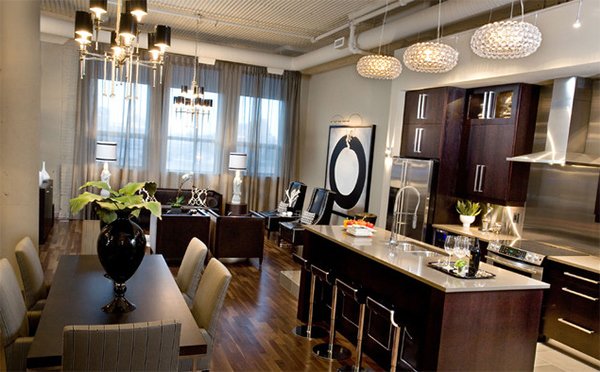 #15 Embrace the 'Faceout'
The idea of the 'faceout' is that you hang up something on your wall with its face, or largest surface, parallel to the wall, looking back out at you. This simple trick alone saves a lot of space compared to the time-honored habit of hanging clothes in a shoulder-out position relative to the wall. That's already robbing you of a foot or more of space, and in any case, when everything is hung 'face out', it's like an aesthetically appealing wall display rather than a mere jumble of items taking up badly needed space.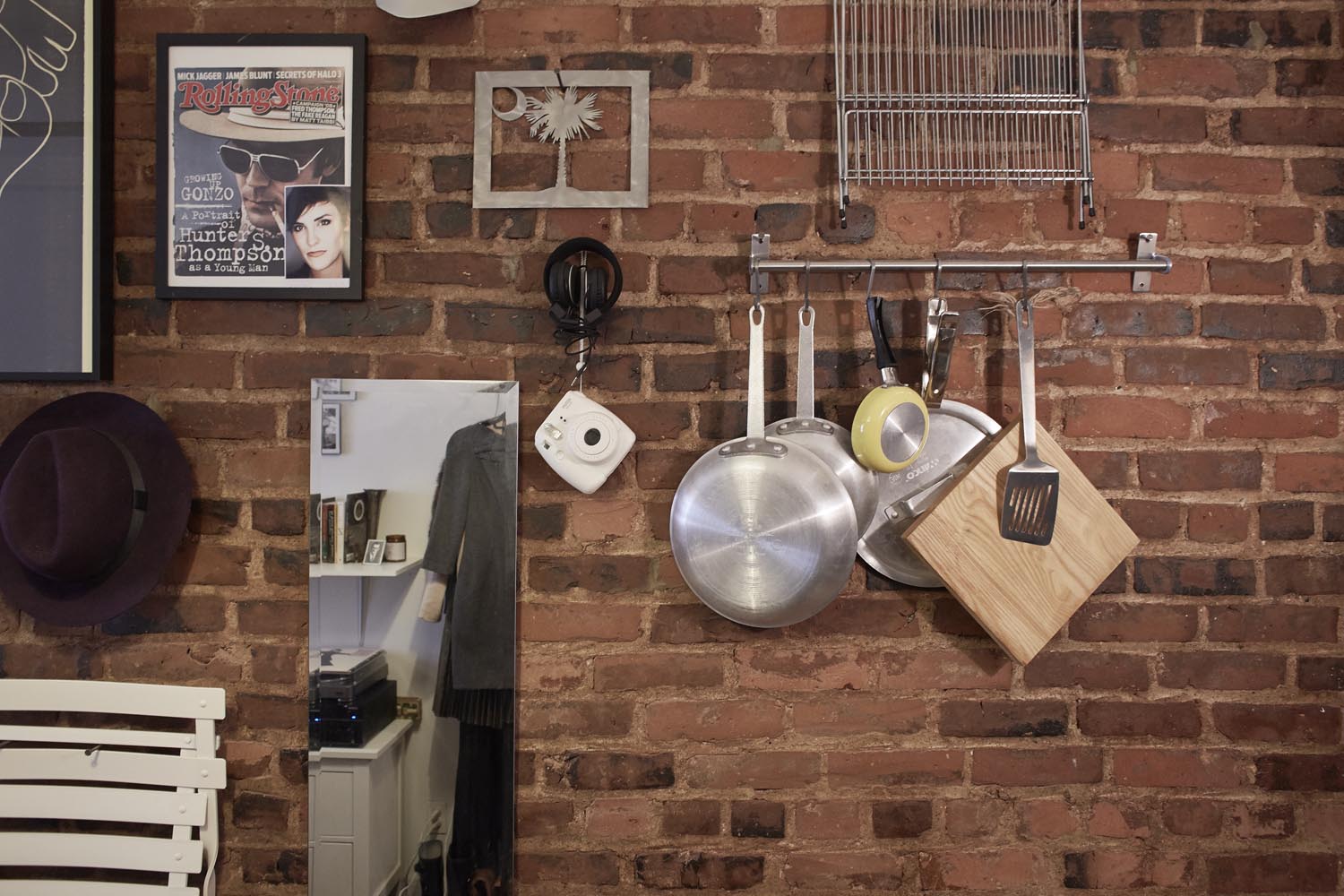 Source
#16 Create a 'Drop Zone'
When you step into your home, you'll probably normally have various items that you need to put down or hang up somewhere – your shoes, coat or jacket, bag... the list goes on. That's precisely why it makes sense to have somewhere that serves as a transitional phase between the outside and inside of your home, so that the aforementioned things can't inconveniently take up space anywhere in the main area of your property.