As the weather gets warmer, many of us are starting to think about planting our own gardens at home this spring.  If you've found yourself developing a green thumb, consider starting an herb garden. Not only will you be producing fresh produce, but it'll also brighten up your home and add an amazing aroma. Here are a few different ways you can grow your own herb garden.
1. Mason Jar Herb Garden
This idea is for smaller spaces. Simply clamp mason jars to a wooden board and attach it to the side of your house or to your fence. Most herbs are incredibly easy to grow and will thrive in a jar if you provide them with plenty of light and adequate drainage. Also be sure to fill the jar with bagged potting mix and sand to about 1 inch below the jar's edge. Also feel free to add fertilizer to the soil if desired.
2. Herb Ladder Planter
This
herb ladder planter
is not only aesthetically appealing; it is also incredibly practical as it provides the perfect place to plant your herbs. Plus, you don't have to be an expert carpenter to build this weekend DIY project.
3. Vertical Garden Wall
This
vertical herb wall
with hanging terra cotta pots will provide you with ample room to grow a wide assortment of herb varieties. It is another great solution to gardening in a small space.
4. Herb Spiral
This aesthetically appeasing garden will not just provide a steady stream of fresh herbs, but will also add some beauty to your property. It's a flexible herb garden option as you can adjust the size of this type of garden depending on the size of your property. Additionally, with its raised garden bed design, your herbs will be protected from weeds and cold temperatures.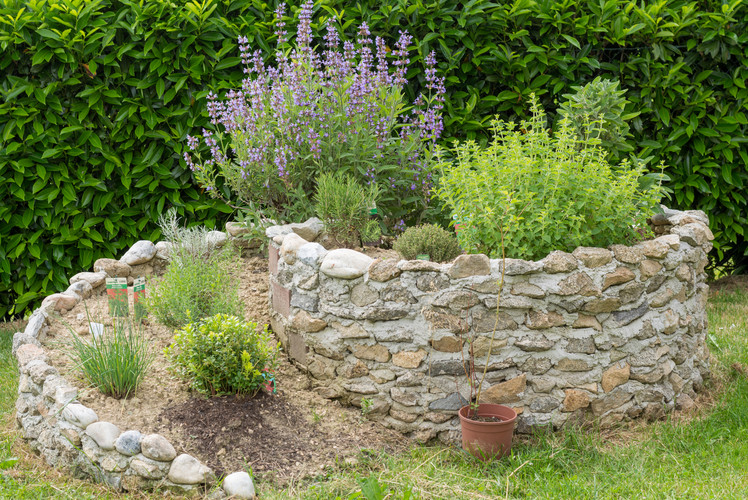 5. Shoe Organizer Planter
Transform an ordinary vertical shoe organizer into an extensive shoe organizer, with each pocket playing home to a different herb variety.
6. Herb Garden Boxes
If you live in a dry area where the conditions are not necessarily ideal for growing herbs, you can still grow some in homemade wooden garden boxes. This
stacked herb bed
is an easy way to create a perfect home for your herbs even in the harshest conditions. Plus, it's ideal for renters as it doesn't require too much investment.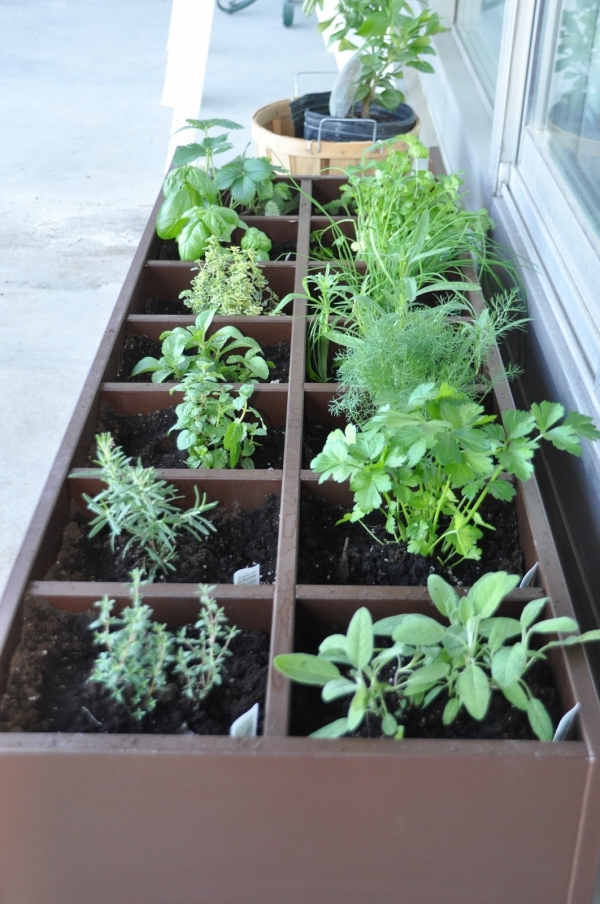 7. Basket Herb Garden
Another way to grow herbs if you live in a colder environment where there's a risk of frost is to create a handy indoor/outdoor herb garden out of a wooden bushel or basket. This garden will not only make a great outdoor decorative piece, but can easily be transferred indoors and turned into a handy kitchen garden.
8. Dresser Drawer Planter
One final way of creating a plentiful herb garden in a small space is by transforming old dresser drawers into planting compartments. Put potting soil and some fertilizer into all sections of the box. Plant your seeds or plants and place it into a sunny spot and you'll have your very own tiny herb garden.