Vintage never gets old, in terms of fashion that is! There is something so serene and beautiful about vintage décor in the bedroom and it's the one room where you can run wild with your imagination. If you have a hankering for frills and fancy things then here are some top tips for creating a vintage bedroom that's the stuff of dreams:
#1 Pretty Patterns
The great thing about classic vintage style is that there are no set rules. Not everything has to completely co-ordinate and match so go crazy with patterns. Floral prints are perfect, crocheted blankets, patterned retro wallpaper and loads of texture using different fabrics. You can even mix patterned curtains next to the wallpaper and it doesn't matter as long as the color choice and fabric remains true to the vintage chic style.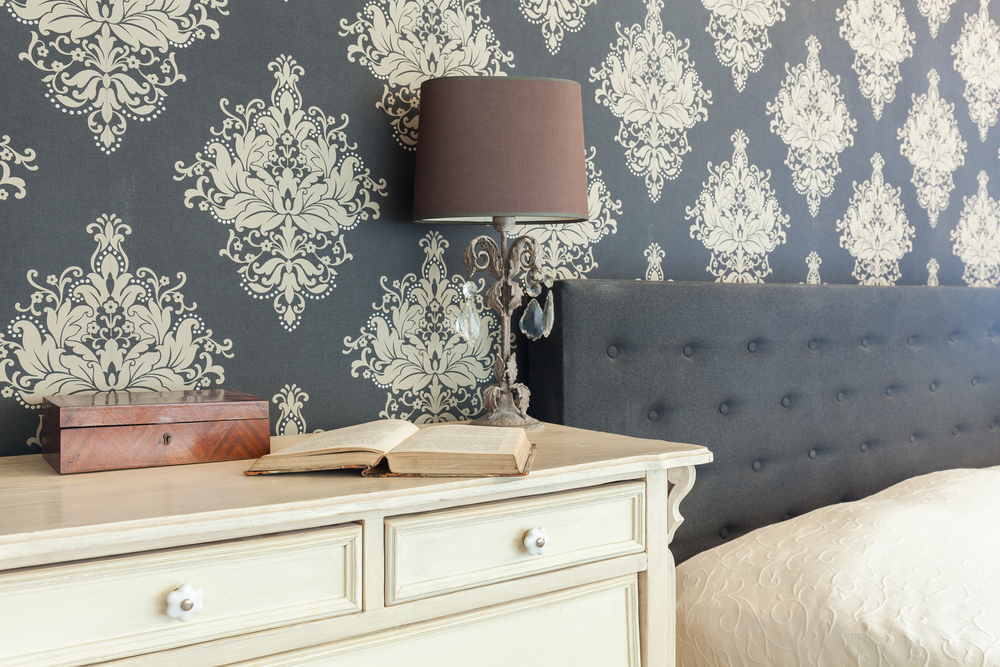 #2 White and Muted
When it comes to color, white is a great base from which to add to. For example, whitewashed boards will bring a light and breezy feel to the room but if you think it's too stark then try an off-white or buttermilk shade instead. Muted colors work best for vintage chic, with pastel shades a favorite. Lilacs, pinks, icy blue, stone or charcoal are shades that blend seamlessly into a quaint, retro bedroom.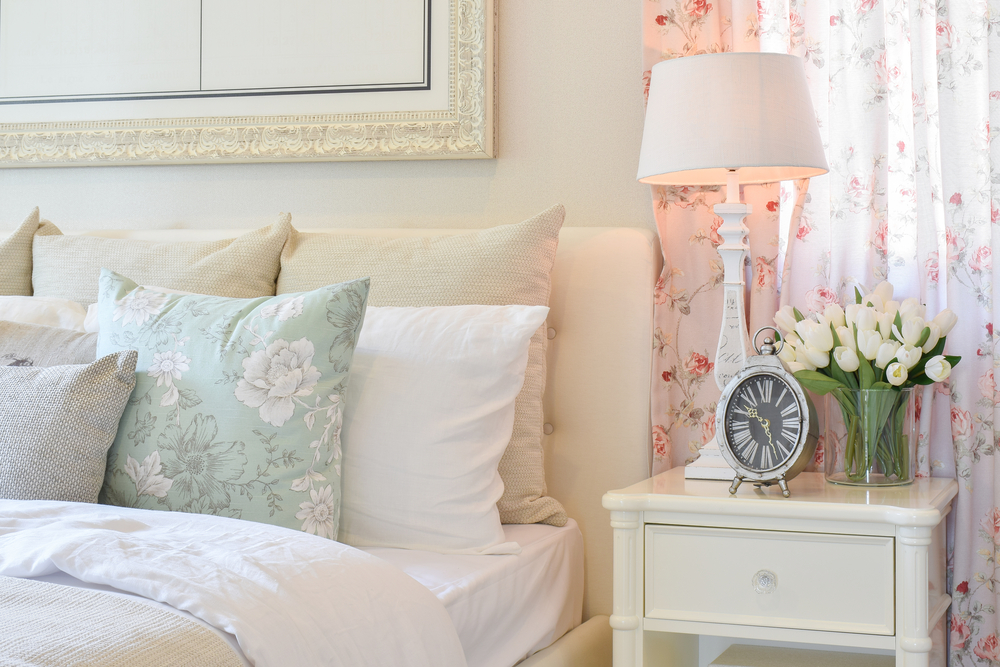 #3 Comfort
The ideal vintage boudoir is all about comfort. From luxurious fabrics, gilt finishes and flowery fabric cushions – you'll want your room to be a haven of relaxation and soft, fresh textures. Thick bed covers, lacy pillowcases, crisp white sheets and gentle crocheted blankets will make you want to settle down to a fantastic night's sleep. Add anything you think will mean comfort and luxury to you like a vintage rug. Whether you have hardwood floors or not, a warm patterned rug can really complete the look of a room, softening it and adding a further dash of color.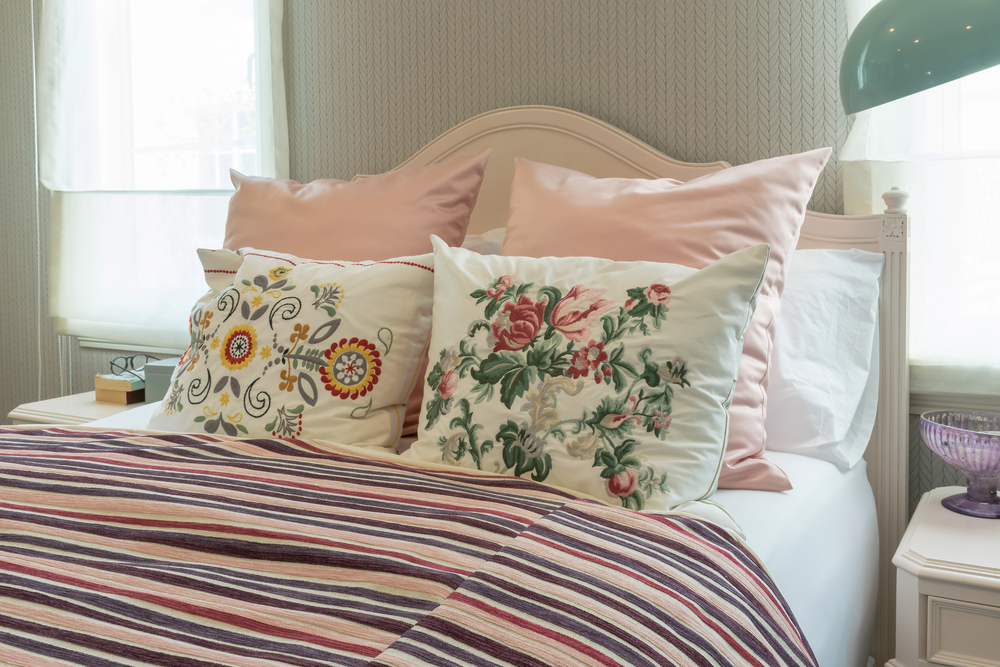 #4 Just Make it Pretty
This is down to personal taste but vintage is all about prettiness. You can let rip with the frilly fabrics, ornate mirrors, lacy edges and movie star glamour. Fancy picture frames, distressed furniture and old-fashioned photographs and images on the wall will all add prettiness to the décor. Display attractive glass perfume bottles, keep beautiful jewellery on a mannequin and include lace-edged bedside lamps and curtains. For a modern twist, add some metallic to the room's palette to create a shimmering contrast with pale golds and creams, for example.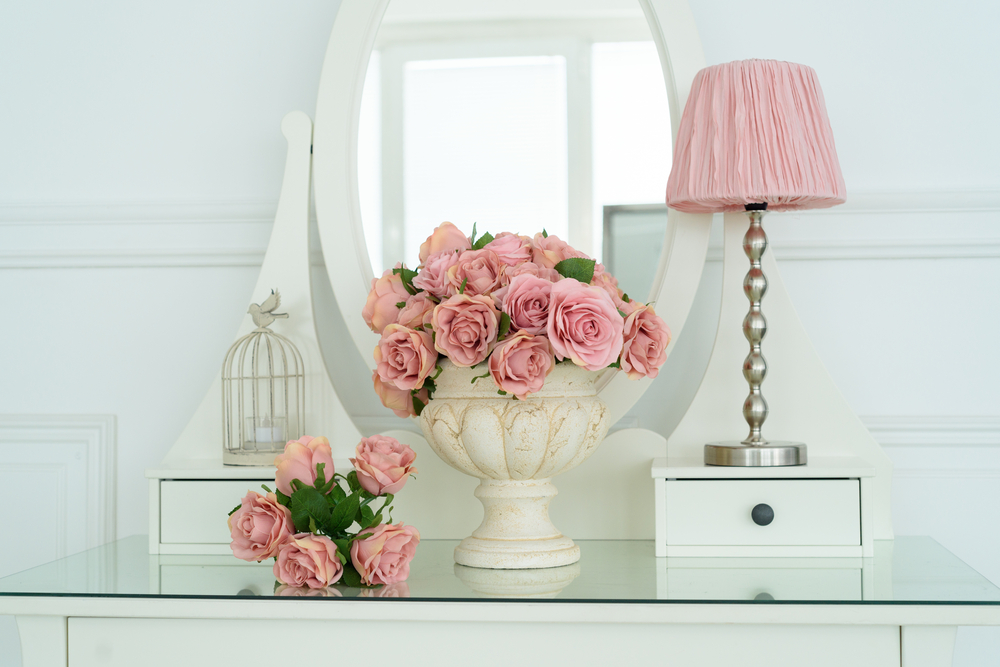 #5 Wooden Floor
Painting your floorboards white will give you an instant vintage atmosphere and the shabby chic vibe you're seeking. You might worry about white getting scuff marks but this doesn't matter as the scuffed look only adds to the worn, aged look. You'll be amazed how effective a distressed floor can look and it adds a great deal of charm. It's an increasingly popular choice for people who want their home to have that lived-in, traditional feel. Pair up with a vintage, slightly faded rug for the ultimate in country cottage chic.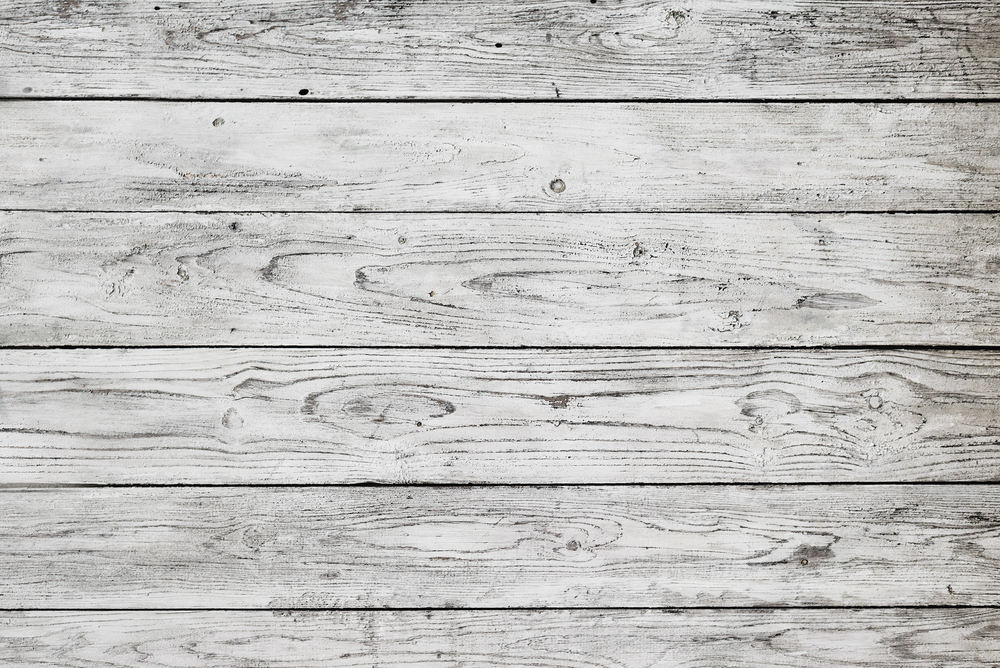 #6 Add a Vanity Table
This is a must-have item to fully complete your country cottage vibe. The design choices are numerous, you could choose a large ornate Victorian dresser or something more kitsch from the fifties. It should be the focal point of any vintage bedroom so make sure you dress it up to look seriously pretty. A vanity table is the perfect furniture for displaying your jewellery, beautifully framed photos, perfumes and cosmetic items. Maybe you have an old dresser that was on its way to the garbage. Don't go and buy an expensive new piece of furniture, an old piece that's been upcycled will look much more retro.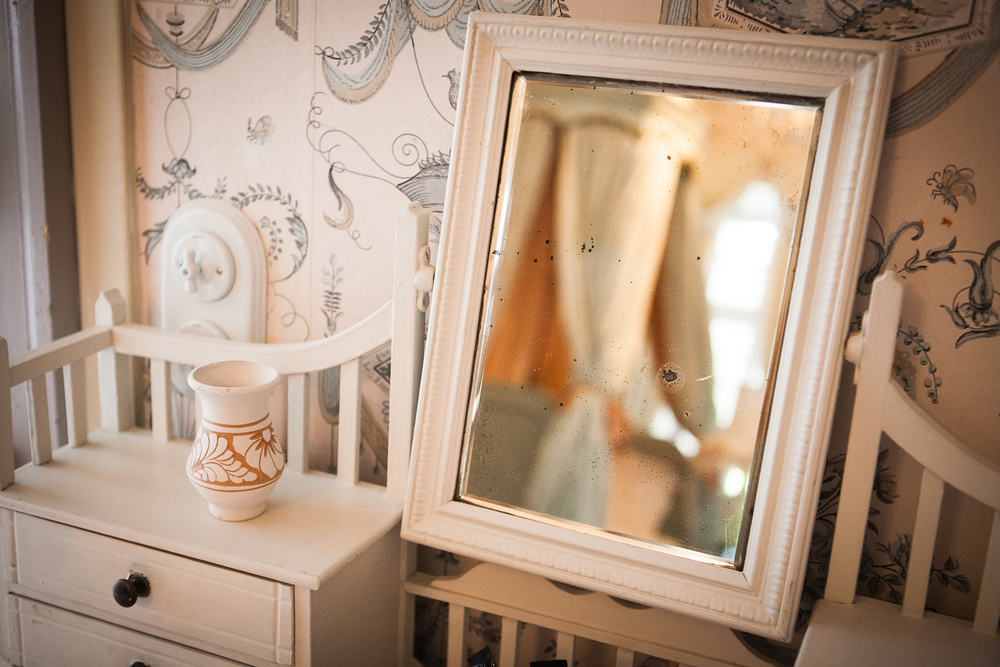 #7 Mix & Match
The most important thing to remember is that anything goes and an eclectic look is perfectly ok. What you're aiming for is the impression that these are items that you've collected over many years. Your bed could be a cast iron frame paired up with white wooden upcycled bedside table and wardrobe. Rattan chairs work well for a vintage look, as do linen baskets and old-fashioned suitcases. As you can see, a whole variety of materials, fabrics and textures can be thrown together to create décor that looks like it's taken a lifetime to collect.