Here are some of the early 2018 home interior design trends as we've taken note from various interior design firms websites.
1. Saturated Color
Choose your tone and go with it - layer upon layer of shade and tone will be a key feature this year, rather than a riot of color. Varying shades of neutrals add depth and shade, giving richness to your decor, even if your primary hue is neutral.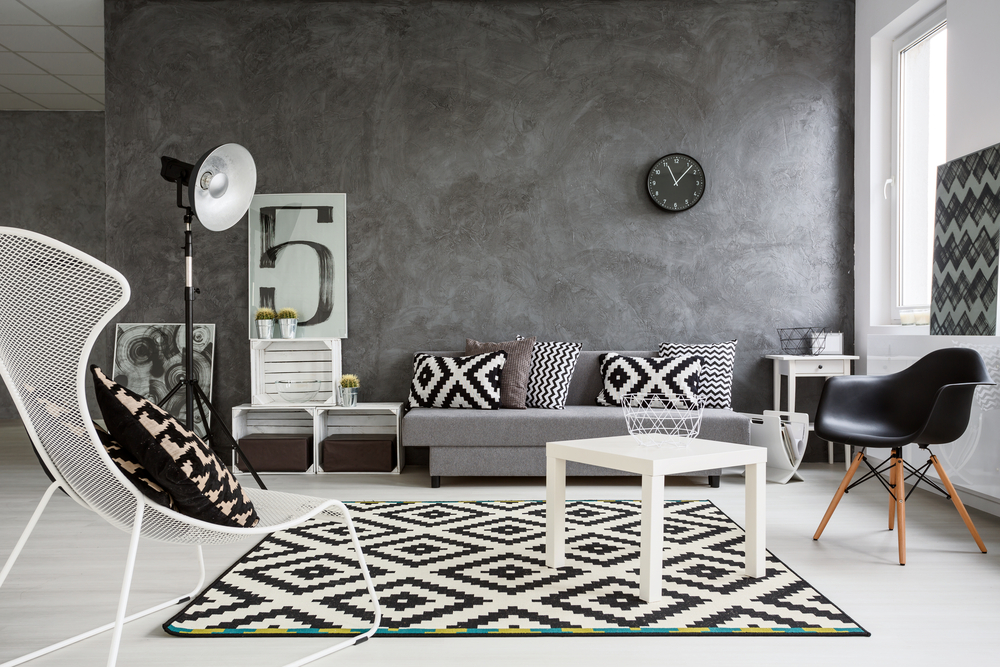 2. 2018's Star Color
Pantone is the interior world's undisputed color guru and they declare 'the' color of the year annually. For 2018? It's Ultraviolet - a dribble-down-your-chops, uber-intense purple. Think in terms of catwalk fashion, though, and how it filters down to the rest of us: this trend will make its way into our homes via lavender, violet and other, similar shades.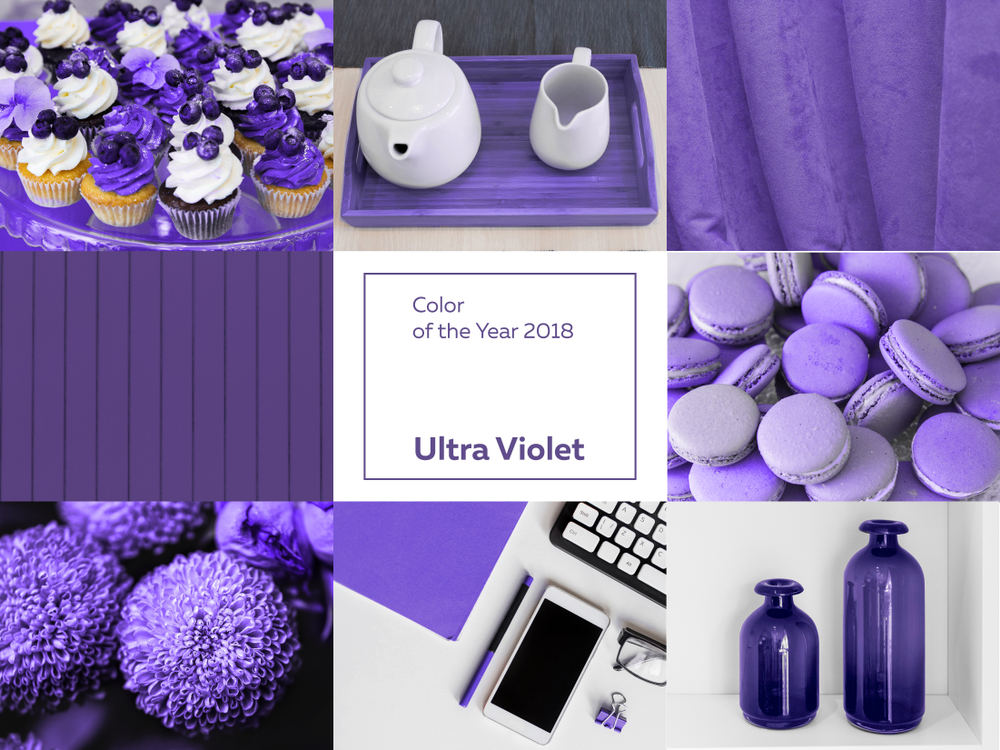 3. Geometric Patterns
Geometric patterns, by way of block shapes or more complex dimensional design, look set to be huge this year. Go all out with a feature wall papered in an optical illusion-creating print, or ease your way into the modern math lesson with a cushion or rug.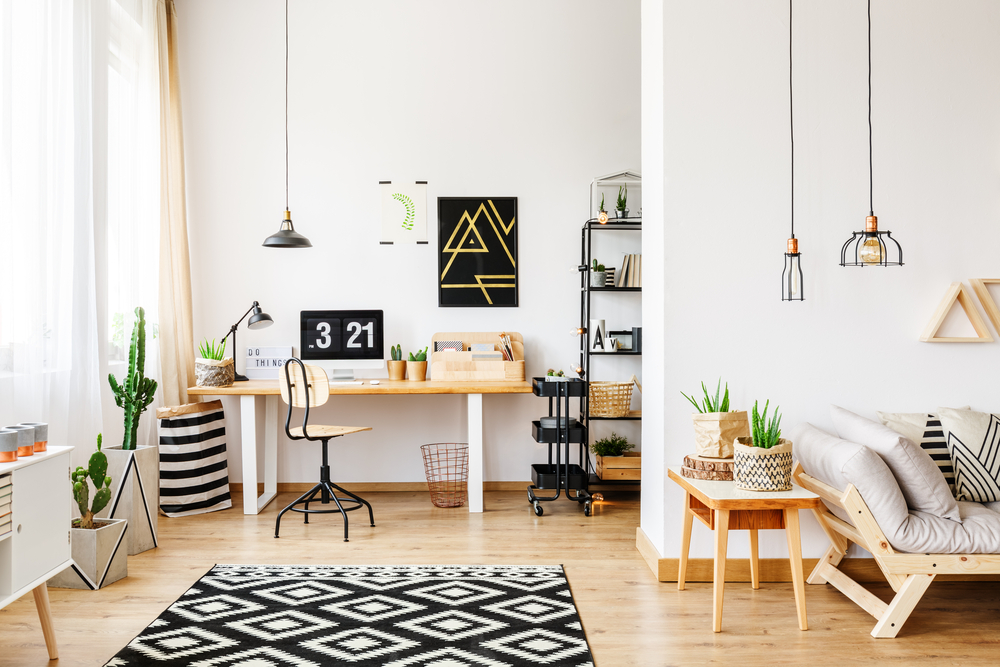 4. Brass Monkeys
A shift from cool industrialism to a cozier feel is mirrored in metallic accents: think brass and copper, rather than brushed metal. The result? A warmer, more intimate feel, with a glowy feel and flattering, light reflecting qualities.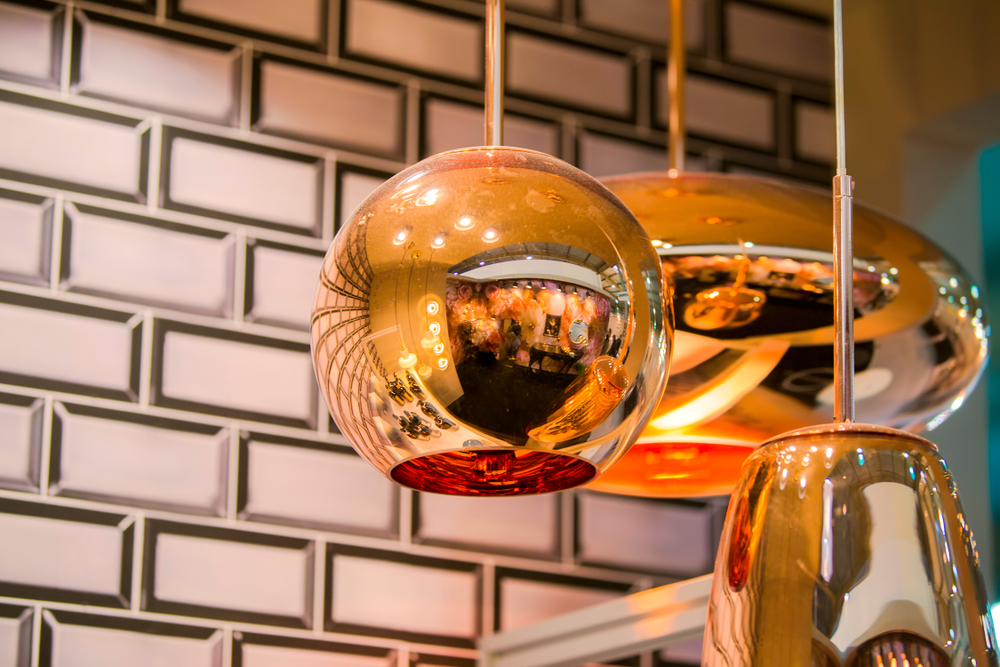 5. Go Green
Our desire to connect with nature and to bring the outdoors in will be increasingly reflected in the extent to which we incorporate verdant shades into our homes. From botanical prints on soft furnishings, to solid blocks of live, luscious color, it has - despite what Kermit says - never been easier to be green.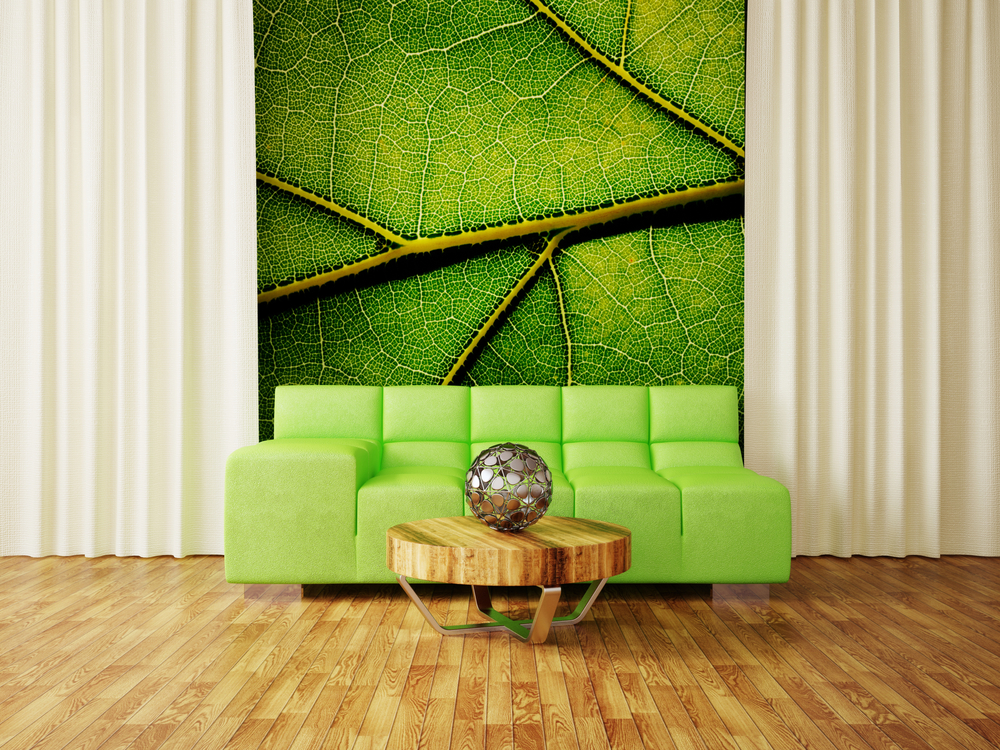 6. Patchwork Tiles
Metro tiles have been a mainstay in bathrooms and kitchens for ages and, while their functionality and classic appeal means that their popularity is unlikely to completely disappear, 2018 will see them more frequently set against the bold statement of patchwork tiles.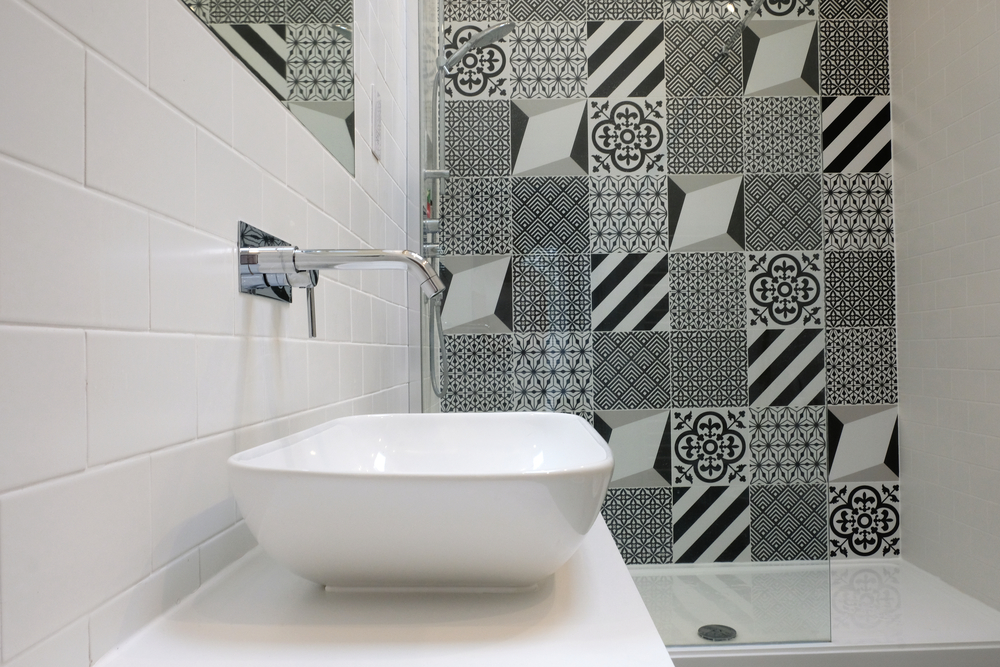 7. Go Large
Metro tiles provide a stylish and utilitarian look but the trend this year will be towards larger tiles, which not only take less time to install, but also require less maintenance in terms of grout cleaning. Large tiles also add to a sense of 'unclutteredness' - tricking the eye into seeing small spaces as larger.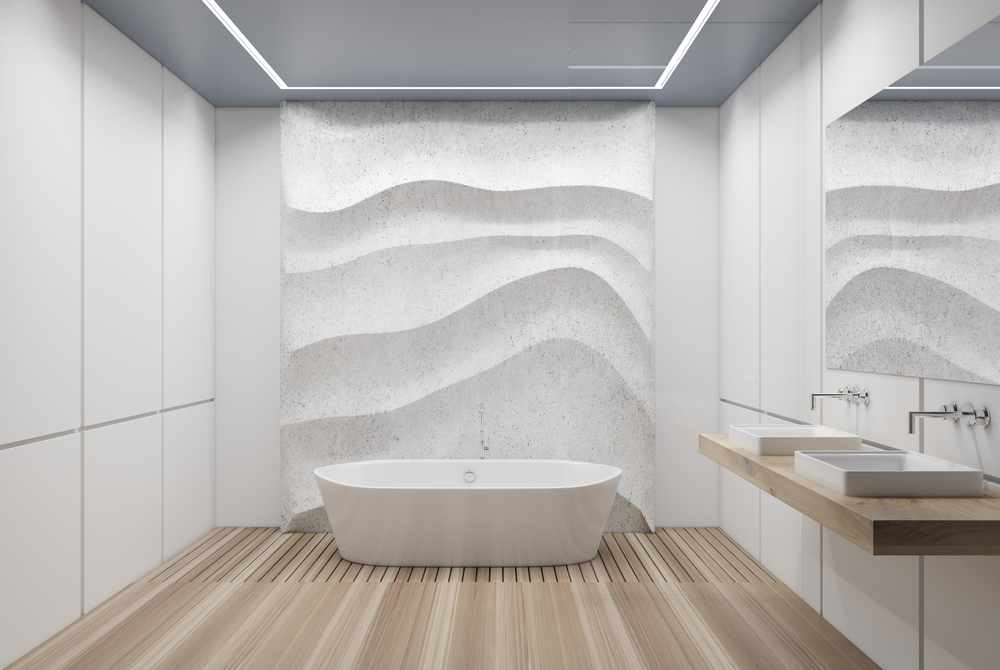 8. Let It Glow
Maybe it's because the political developments of recent years have made us yearn for a safe haven at home, but there's a shift towards warm hues in interior choices, with yellows and reds both providing lovely accents, even in otherwise neutral decors.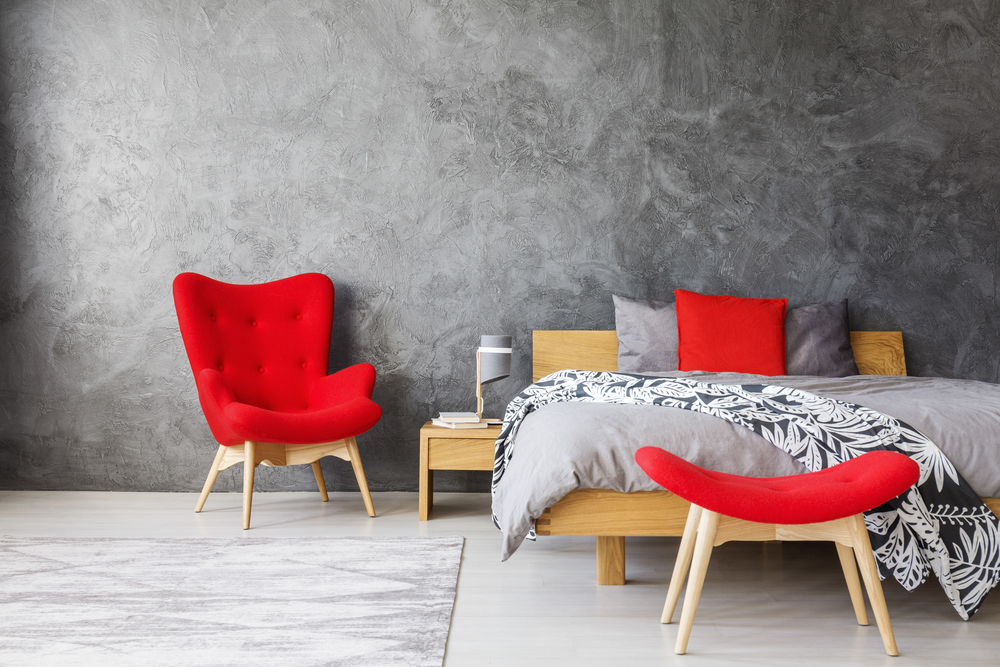 9. Natural Beauty
This same impulse is driving our desire to incorporate more natural elements into our homes, with a move away from shiny synthetic materials to more tactile, natural ones. Untreated wood, rough-hewn stone and streaming light add depth and interest to even the most neutrally toned rooms, with more than a slight sense of authenticity.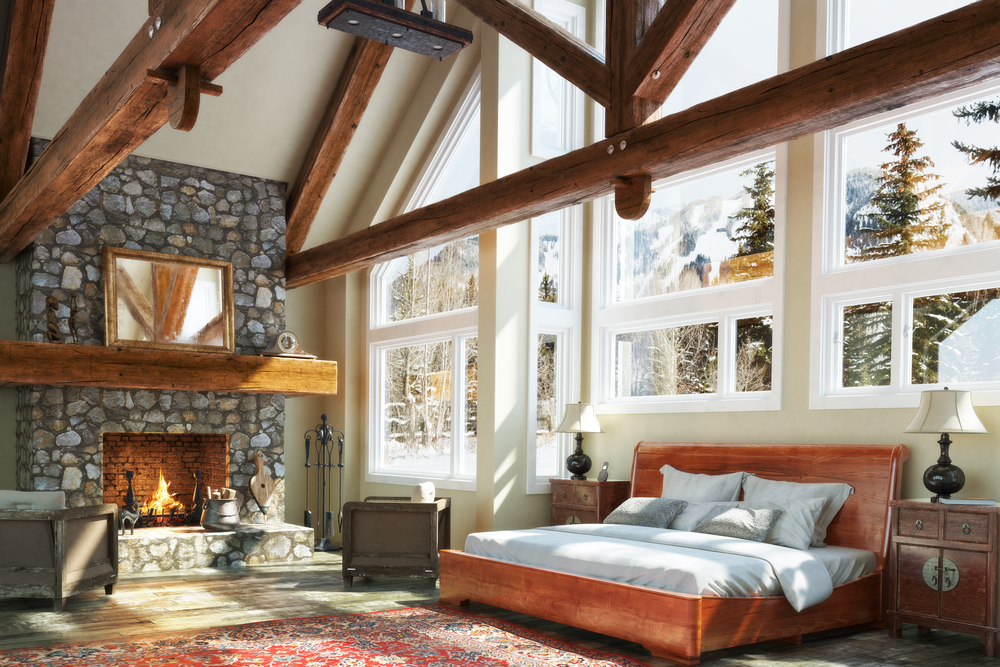 10. Holiday Vibes
It seems that many of us are craving that holiday feeling on a regular basis - and if 'fake it 'til you make it' works even a little bit, then no wonder we're lusting after rattan furniture and accessories, which also tick the natural materials box.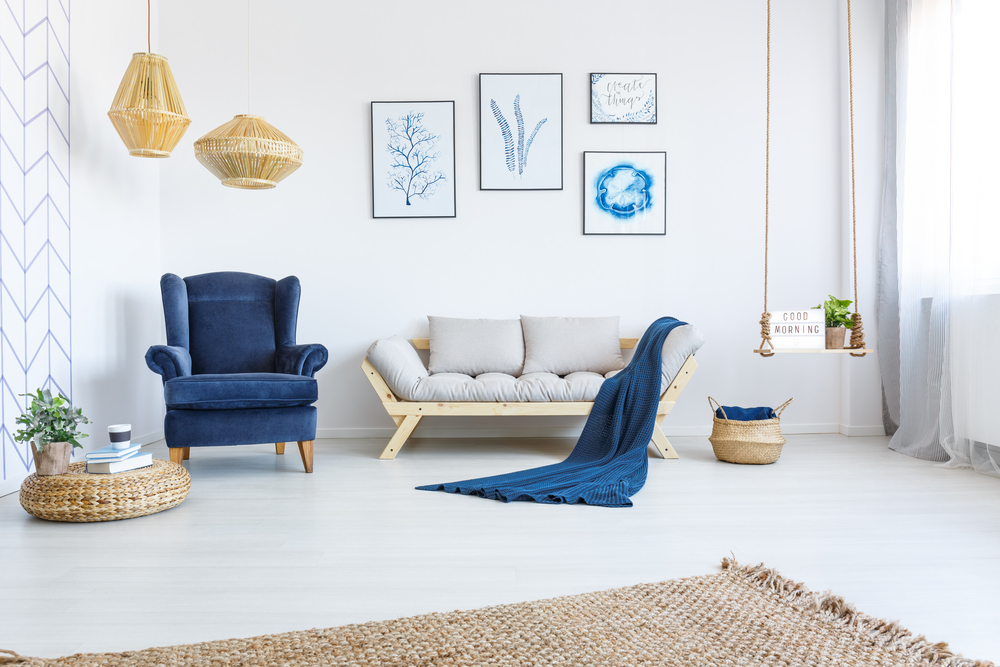 11. Spa And Away
We're also, increasingly, recognising that the pampering we allow ourselves when we're on vacation should be mirrored, to at least some extent, in our daily lives. Sure, maybe we can't be massaged into dreamy oblivion each day - but at least we should have a bathroom that summons up those luxurious, spa-like vibes.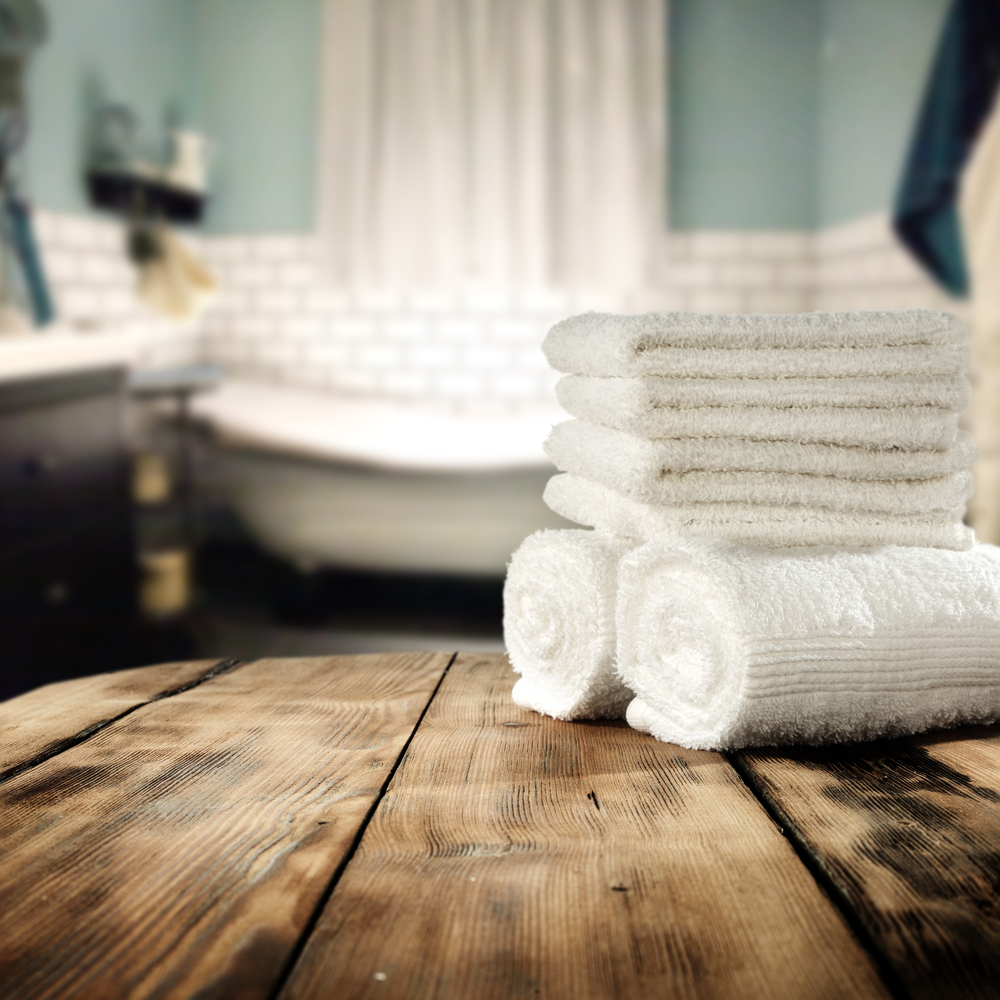 12. Terrazzo
Gaining its retro kudos back as a way of adding interest to otherwise flat, smooth surfaces, terrazzo will be seen on everything from floors and walls, to smaller areas like doorsteps and accessories. In crisp interiors, it will be used to add the illusion of texture, depth and color. Clever stuff.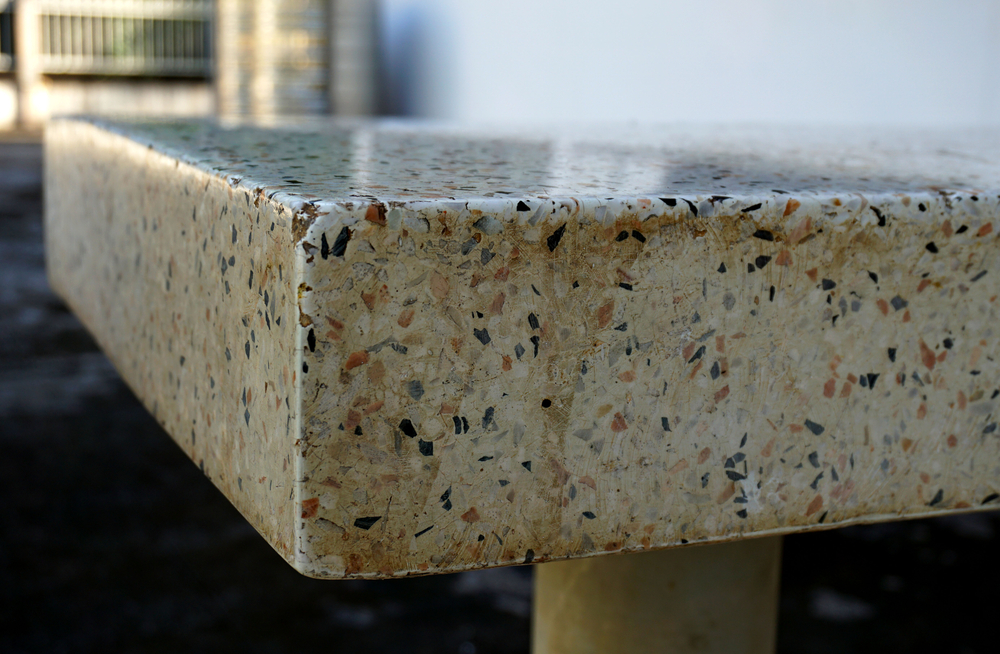 13. Looking Up
Think less in terms of the Sistine Chapel and more in terms of another surface area on which to imprint your decor desires and interior aspirations: the ceiling is a place where we'll be getting experimental with color and pattern. Look up to make a statement that won't draw your four walls in, and which will filter its transformational properties from top down.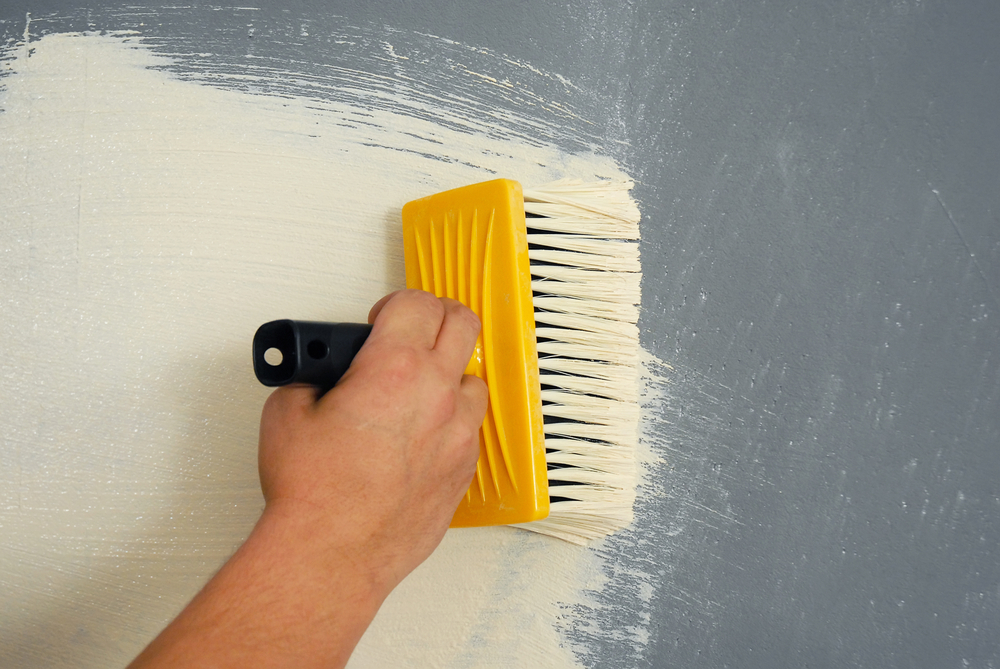 14. Statement Doors
Doors painted in exuberant shades are such a 'thing' that there are countless Insta hashtags devoted to the subject, and now the trend is making its way from the realm of exotic travels and upscale neighborhoods to our very own realities. What better welcome could there be?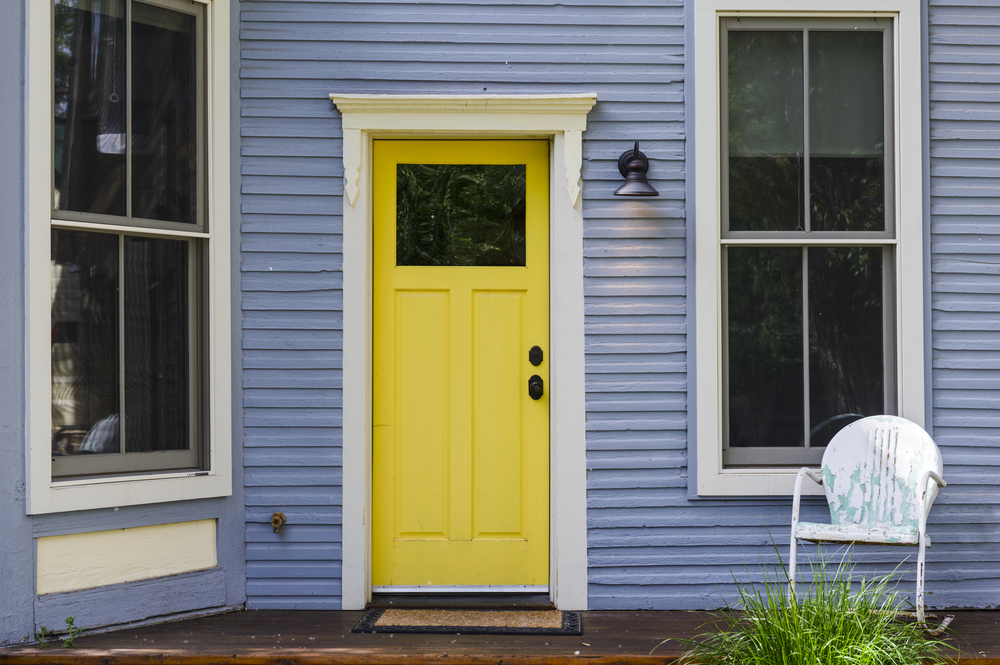 15. Brave New World
Making art and color a large and integral part of the decor will gain momentum as a trend in 2018, as we look to make increasingly bold yet beautiful statements in our interiors. Going large in this way encompasses a sense of certainty, of knowing what we want to such an extent that we won't just incorporate it in small, easily switched pieces, but in ways that are there to be noticed and maintained.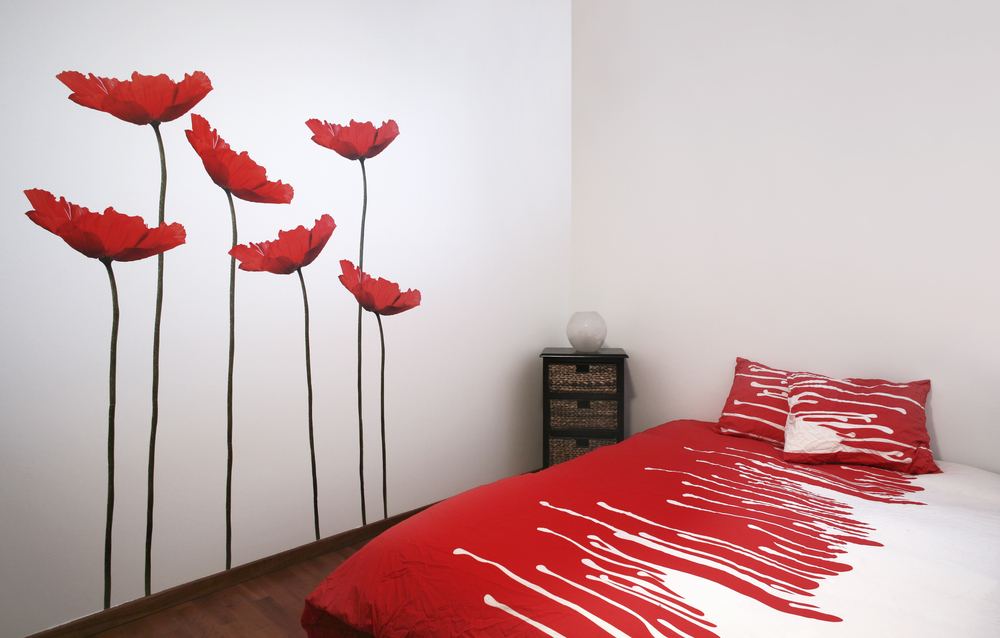 16. Think Global
Our wanderlust has been well and truly ignited by the captivating images we see across social media and, even if we can't go trekking in Borneo right this minute, we want some of that lushness and exoticism in our lives: think jungle prints, animal motifs, natural materials and objects that look as though they've been artisanally produced in far-flung corners of the world.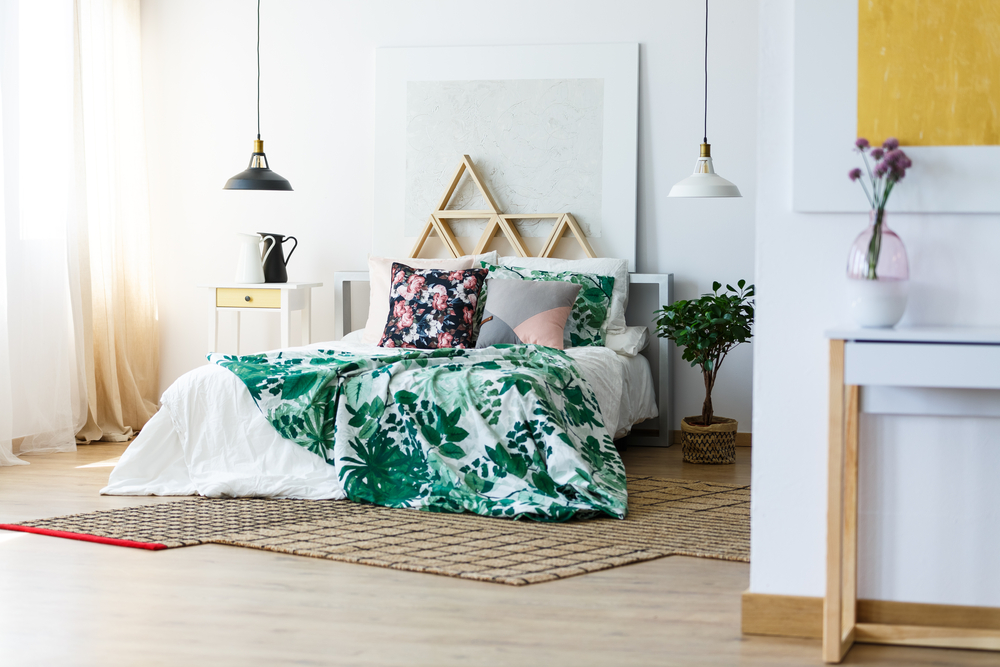 17. The Darkness Within
Getting bolder with dark colors will be one of the key trends this year, with many of us experimenting with rich hues, even in small spaces, to enhance a sense of cocooning. Choose colors with depth, which hold the light, rather than 'flat' colors. Clever lighting will be a consideration in this theme, enhancing the cozy, decadent vibe.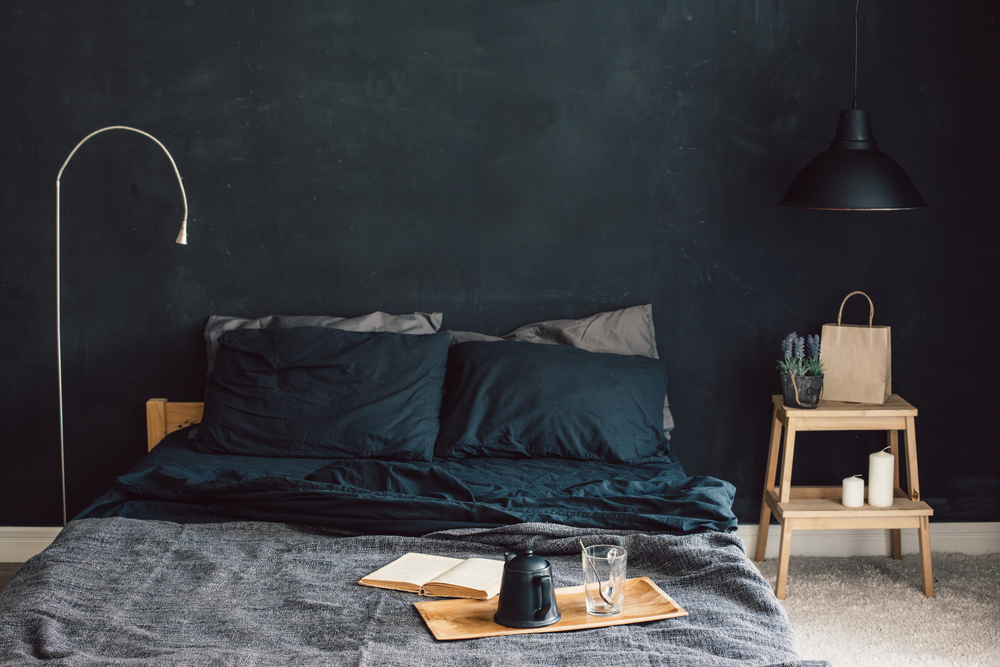 18. Wood Works
Bleached out woods like pine and birch have dominated interiors in recent years, thanks to our love of all things Scandi, but this year will see the trend gradually shifting towards darker hues and richer tones - perfect for enhancing a feeling of old school luxury and opulence.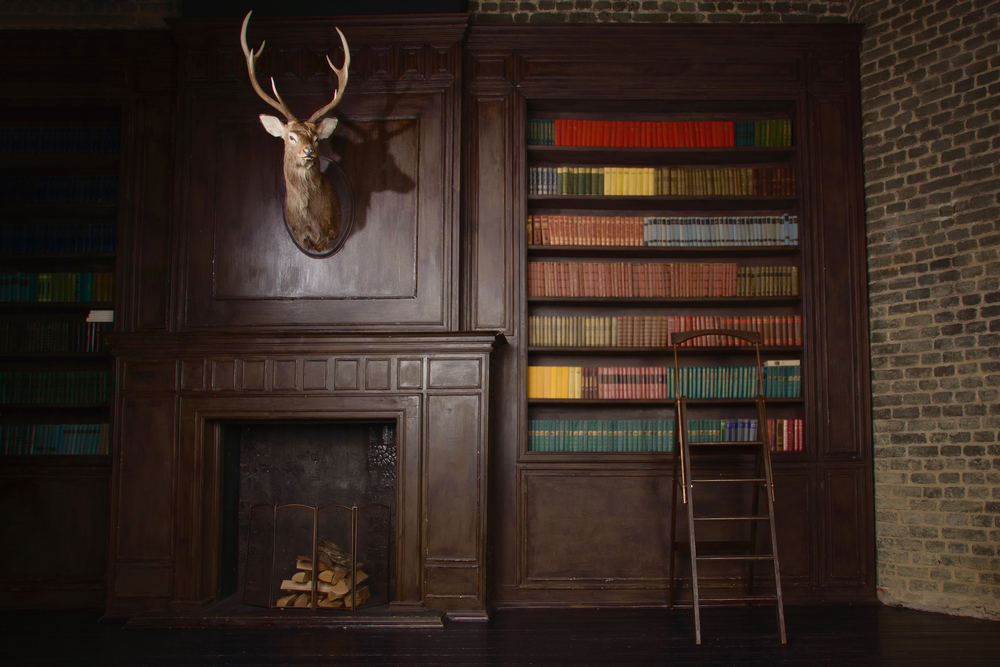 19. Rich Textures
Industry insiders predict that 2018 will be the year when we embrace our inner lounge-lover and go all out on rich and decadent textures, like leather and velvet. Expect to see these materials on sofas, armchairs and headboards; the more cautious may opt to start with a footstool or cushions.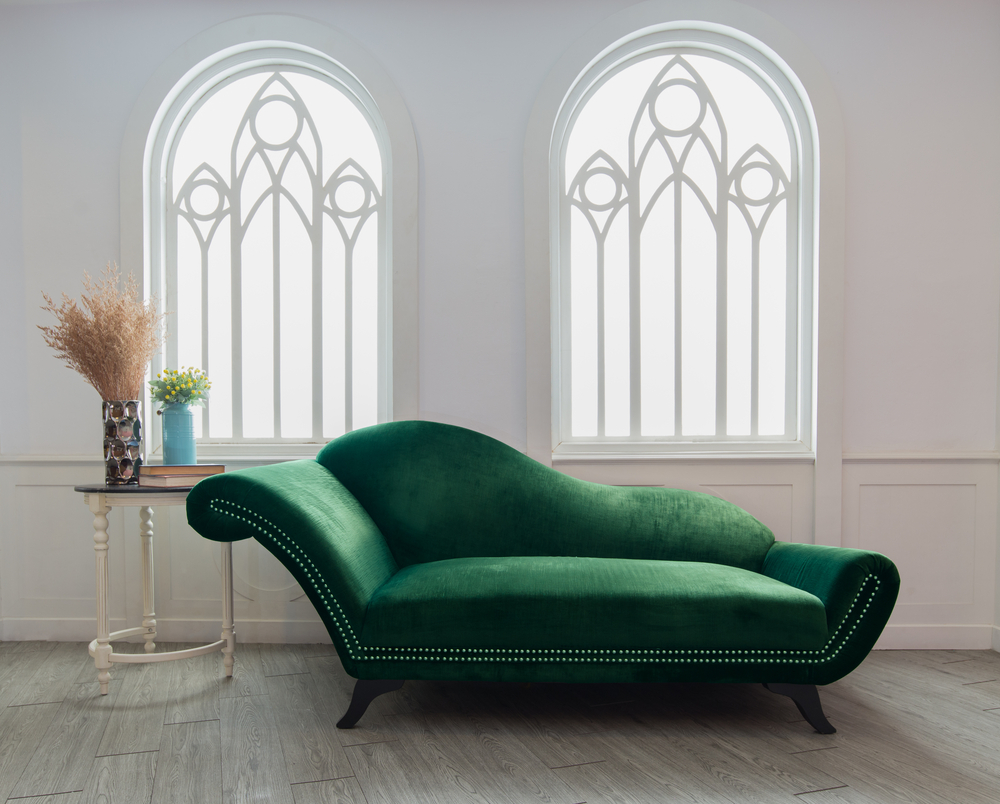 20. Chintz Appeal
Our desire to bring the outside in will see a surge in the popularity of chintzes and sweet florals: think English country garden, but without the 'old lady' connotations. Use small, delicate floral patterns sparingly to achieve a modern look, and choose colors that are fresh and lively.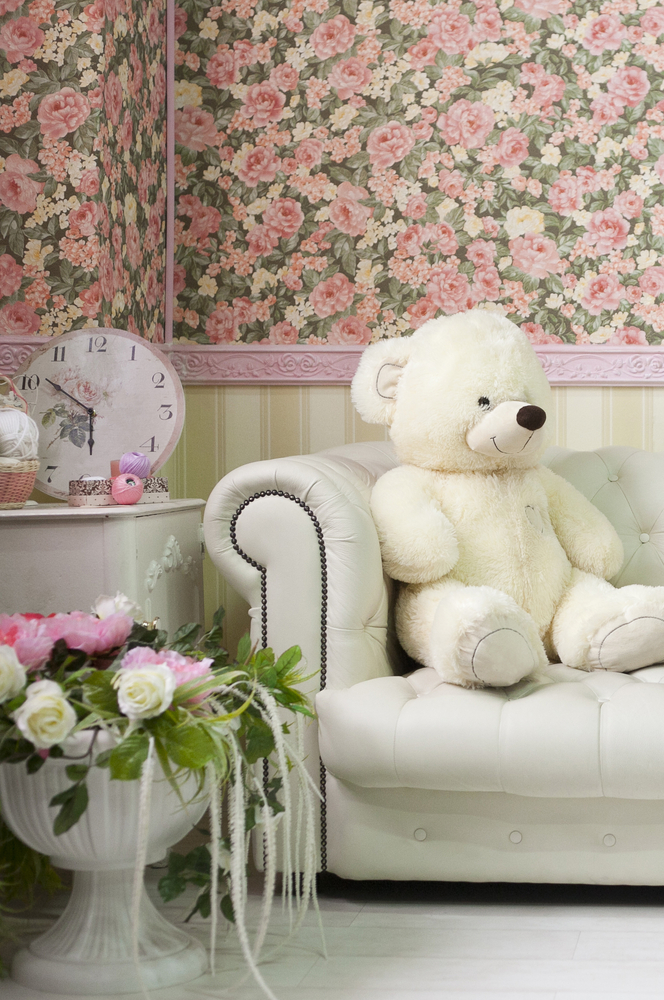 21. Handcrafted Accents
With our concern over environmental issues mounting, but with many of us not having the budget to extend to a purely locally-sourced decor, there'll be an emphasis on fixtures and decorative touches that haven't been mass produced, meriting a double win - both for individuality and doing your bit.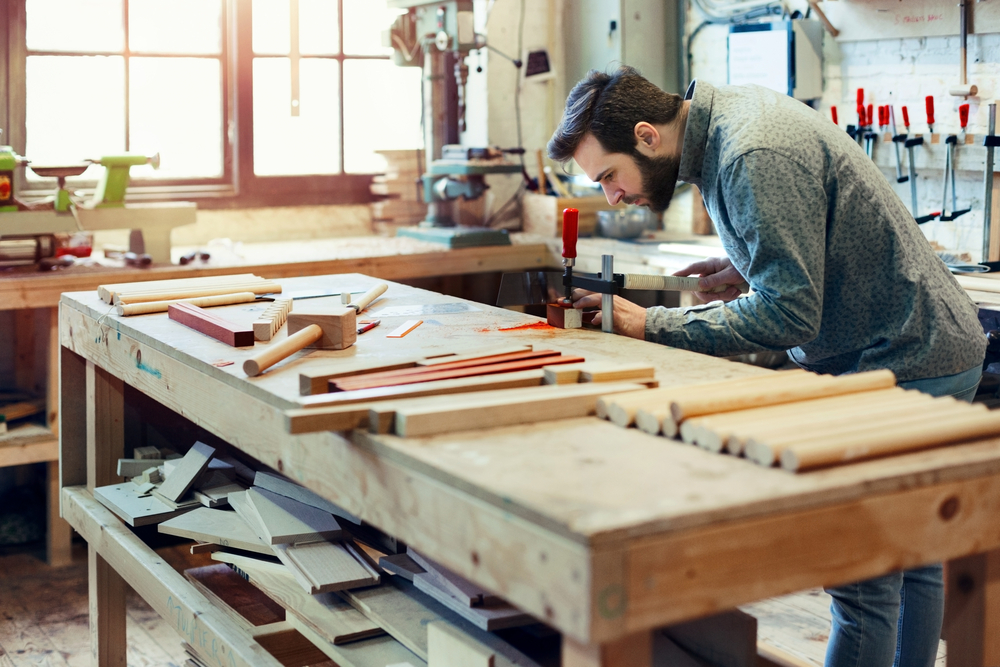 22. What's Cooking?
Our love of all things Scandi and 'clean' has led the trend for white, light-filled kitchens in recent years, but there'll be a shift away from this as we start to gravitate towards darker cabinetry and richer tones. Not only stylish: also great at disguising gravy stains.
23. Pe(n)dantic
Expect pendant lighting to be huge this year - perhaps not in size (although that's not off the cards) but definitely in popularity. Metallic cages that showcase the bulb itself will be one of the stars of this show: for maximum effect, choose non-matching but complementary light shades, or hang them, grouped, but at slightly different lengths.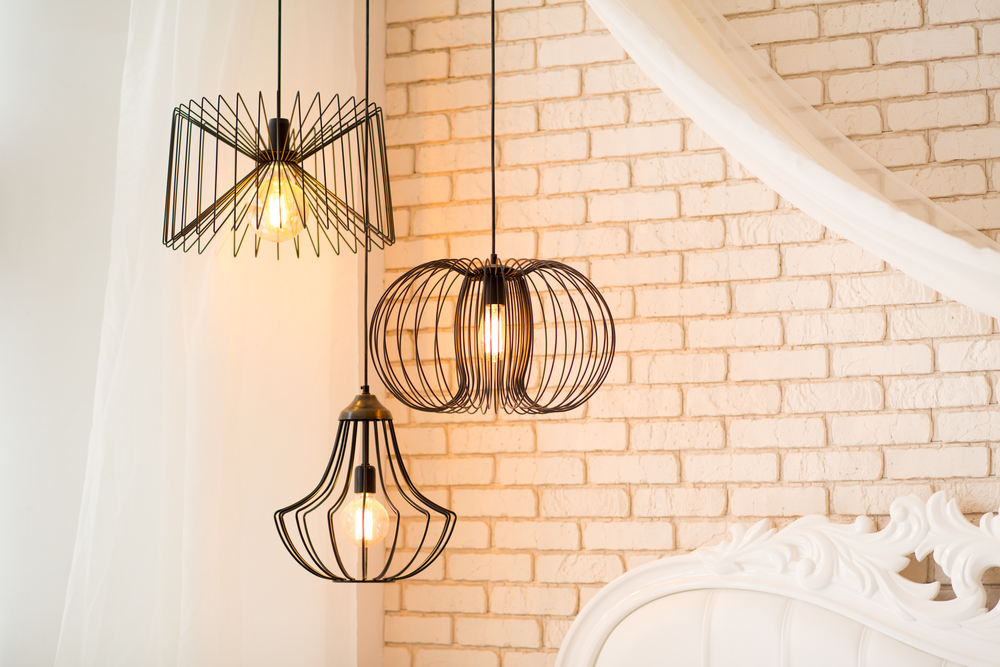 24. Industrial Accents
Mid-century modern will begin to take a back seat to a more industrial flavor, with a nice juxtaposition achieved by way of a spindly design - say, a table leg or chair arm - in a durable material, like metal. This will also form a gorgeous contrast with this year's weathered woods and worn leathers.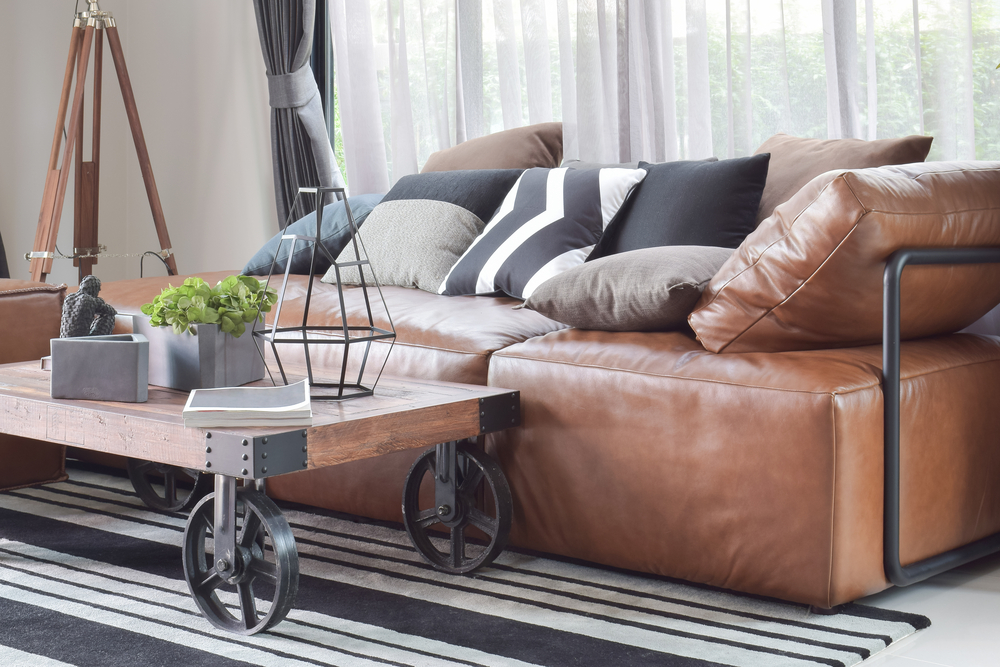 25. Wabi Sabi
Say Wabi
what
now? Less a decor trend and more a lifestyle philosophy, Wabi Sabi is 2018's
hygge.
Derived from an ancient Japanese way of thinking, it's all about accepting and embracing imperfections in your home, which in turn will make you more generous-spirited towards yourself and others, as well as more tolerant of life, with all its attendant ups and downs.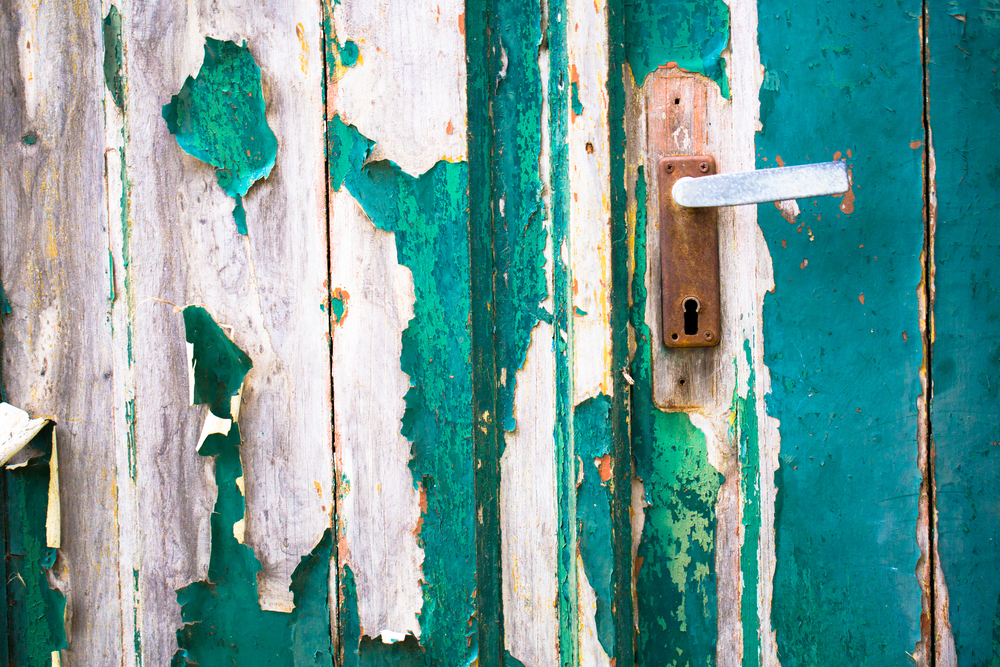 26. Sage Advice
Sage is the new neutral - not as vivid as some of the greens present in the exotic and jungle trends, this herbaceous tone is soothing and harmonious, replacing the greiges of recent years with more of a 'bringing the outside in' feeling.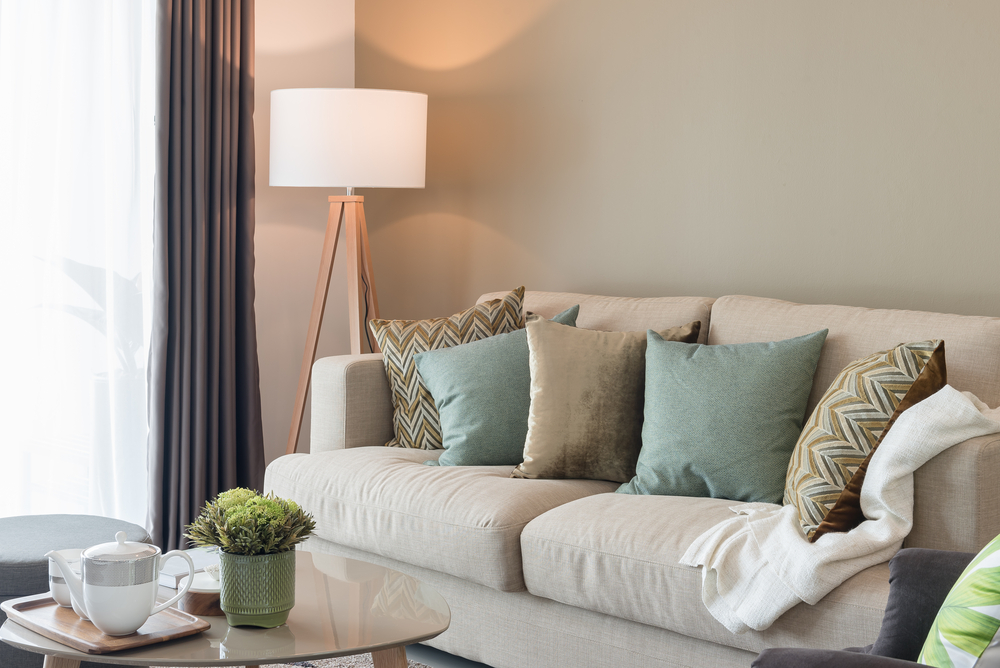 27. Potted Pleasures
Indoor plants are going to be more popular than ever, with many of us looking for large, bold, patterned leaves that make a decor statement all of their own. Lushness, life, texture, nature and color are all combined in this trend, making it a interior no-brainer.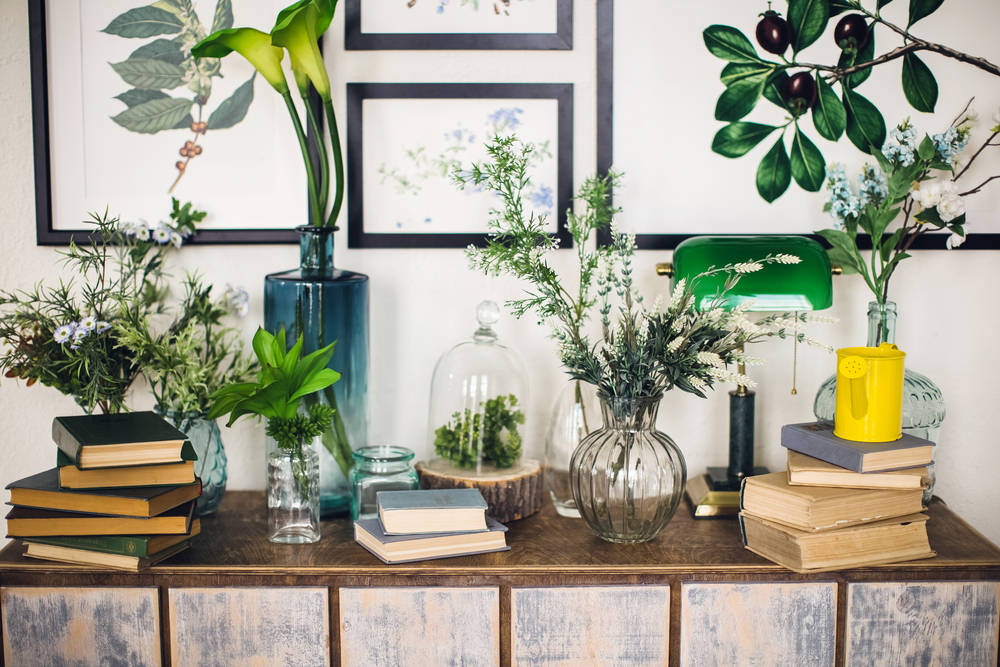 28. Concrete Jungle
Expensive, difficult-to-maintain slate has more than had its moment in the interior sun and now hard-wearing concrete is set to take the limelight. Brushed or waxed concrete gives your decor a seamless feel, and looks perfect when counterbalanced by deeper tones and different textures.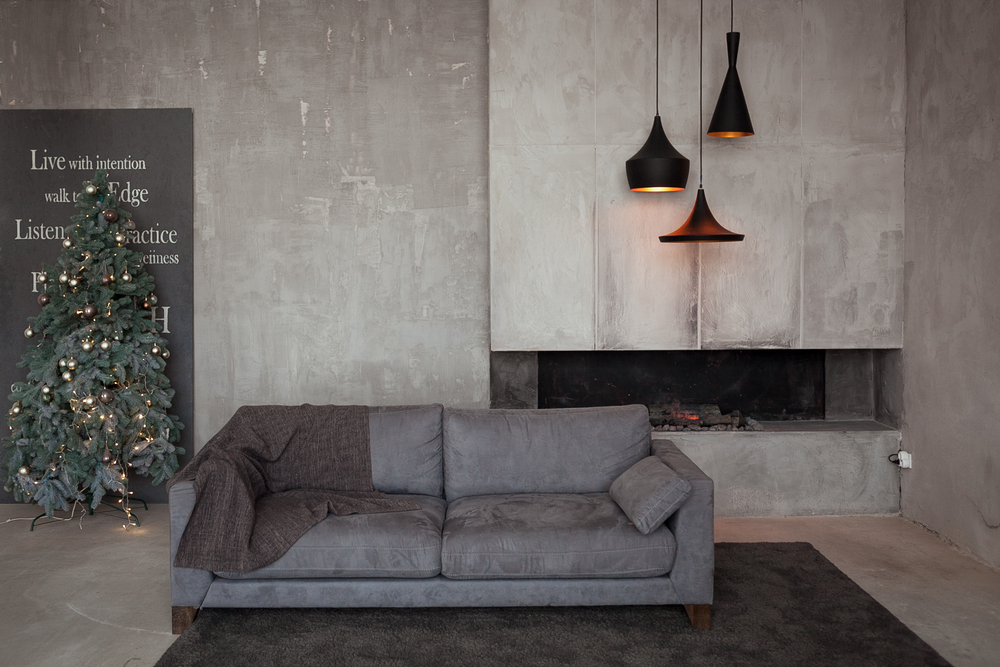 29. Tap Dancing
Black fixtures look set to take the place of their metallic counterparts, making a bold statement in washrooms and kitchens, especially in matte finishes. Stylishness is a big box ticked here; the other? Less cleaning required, especially where pesky water spots are concerned.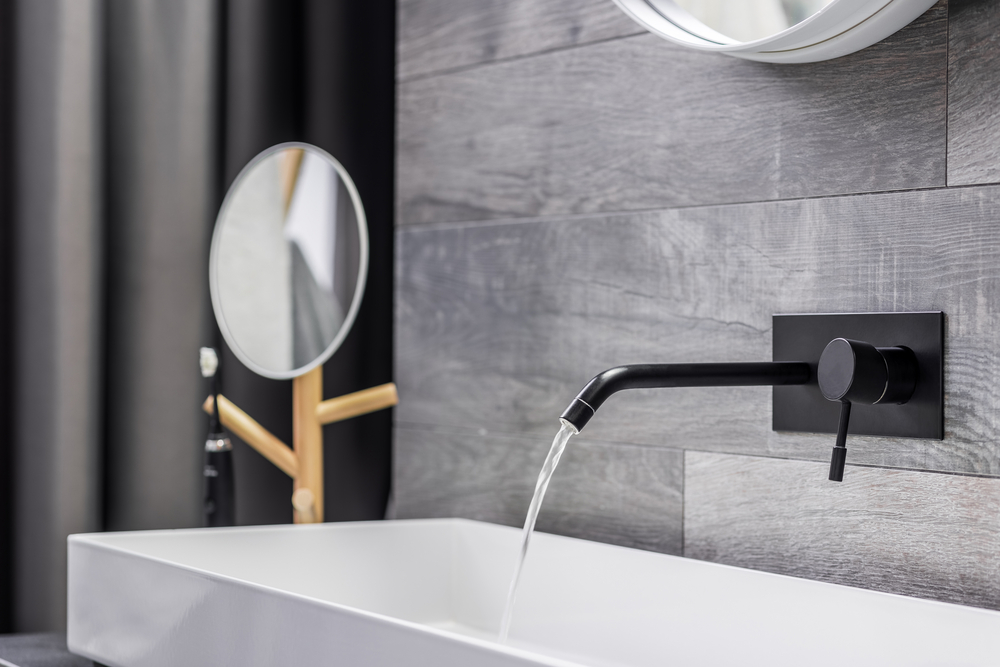 30. Statement Flooring
For those wanting to keep their walls safe and neutral, the attention will turn to the floor, which forms another surface on which a statement may be made. Shifting from standard panelling to elegant herringbone and parquet, this look will draw a room together, as well as adding depth and interest without adding clutter.