Nothing says cozy like a warm, glowing candle. On cool, fall nights, they are a must for any home. And if you're having a get-together, candles are a good way to make your guests feel at home. But you don't have to settle for boring store-bought candle holders to display during your next party. There are several unique ways you can give off a little warmth in your home that will leave your guests talking. And the best part of these unique candles is that you can do them by yourself. Look at these top 10 ways to make your own DIY candle holders that will help make any room feel warm and cozy.
1. Stencilled Burlap Candle Holders
These are especially great for a Christmas gathering. All you need is a piece of burlap and a stencil of a wreath or reindeer. Trace out the image, paint it and then wrap the burlap around your glass candle holder. If you don't want to use a stencil you can tie some lace around the burlap for an extra touch.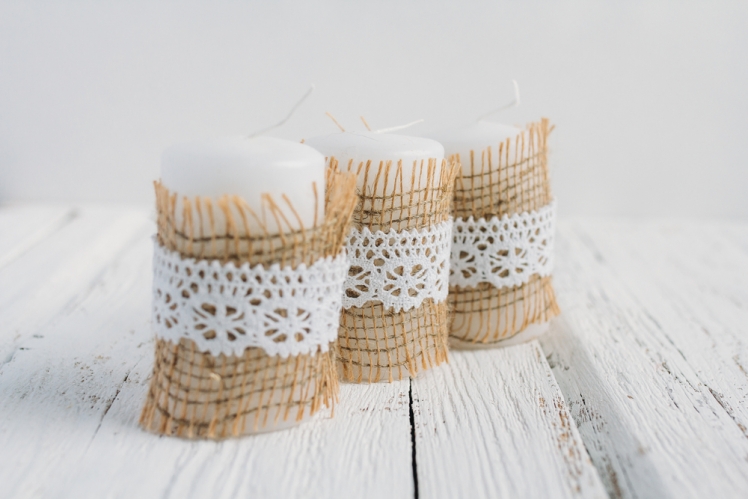 2. Mason Jar Lanterns
To get this look all you need is a votive candle and a mason jar. Place the candle inside the jar and tie a piece of pretty ribbon around the top with a piece of dried lavender or seasonal pine for a beautiful, warm look.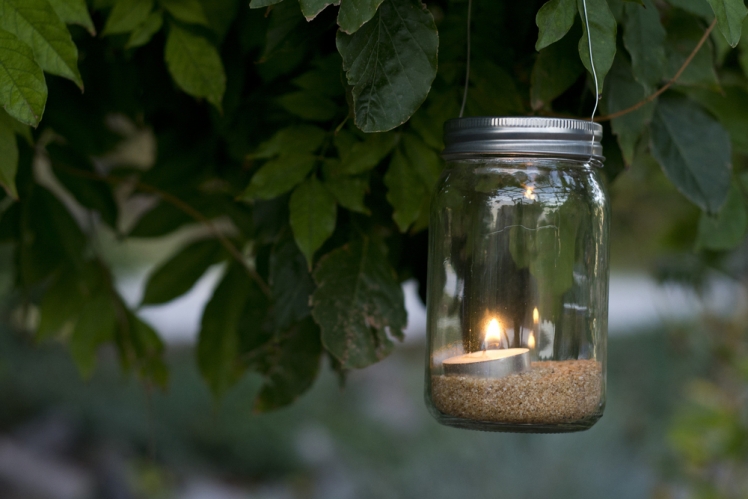 3. Constellation Votives
If you have some oven bake clay, mould it into a circle or other shape and poke some holes into it. You can do whatever pattern you want. Then place it in front of a lit votive candle for a starry glaze that will light up your room. You can even try to mould a candle holder with holes all around it for even more light.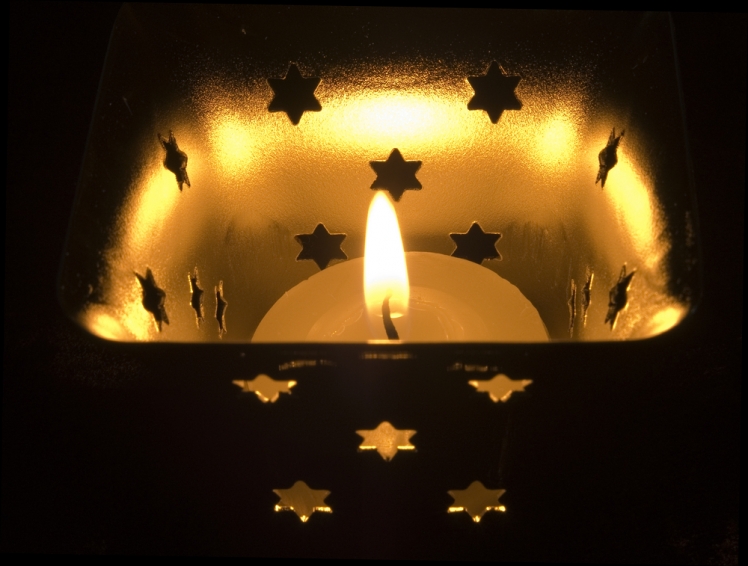 4. Paper Candle Wrap
This is such an easy, yet unique, way to upgrade plain glass candle holders. All you have to do is cut "U" shapes - or whatever shapes you want - into a piece of plain white paper with an exacto knife and wrap the newly design paper around the glass holder. Stick in a votive candle for a cool, refreshing look.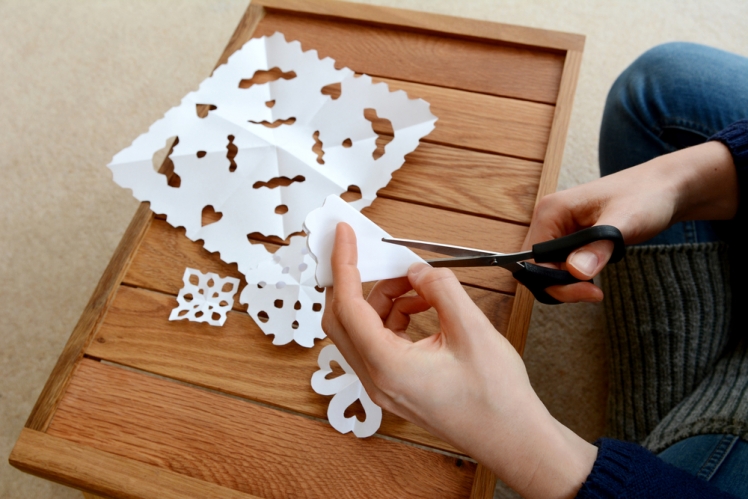 5. Dipped Egg Holders
If you have some old wooden eggs left over from your Easter decorations and don't know what to do with them, why not turn them into candle holders? You can dip the wood into paint and poke a hole in the top for your candles and voila – new, one-of-a-kind candle holders that will be a great centrepiece for your dinner table. You can also use half of a hallow egg and fill the center with a votive candle for a creative look.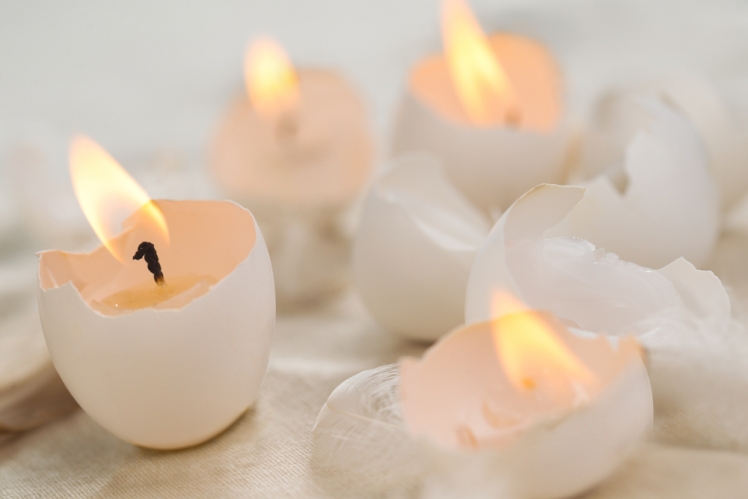 6. Marble Painted Votives
If your votive candle holders are looking a little boring, all you need is a little watery paint. Just scribble the holder with the paint and you will have holders that look like they've been professionally crafted with marble. Use different colours and arrange them together for a fun look. This is a fun project for the kids to do as well!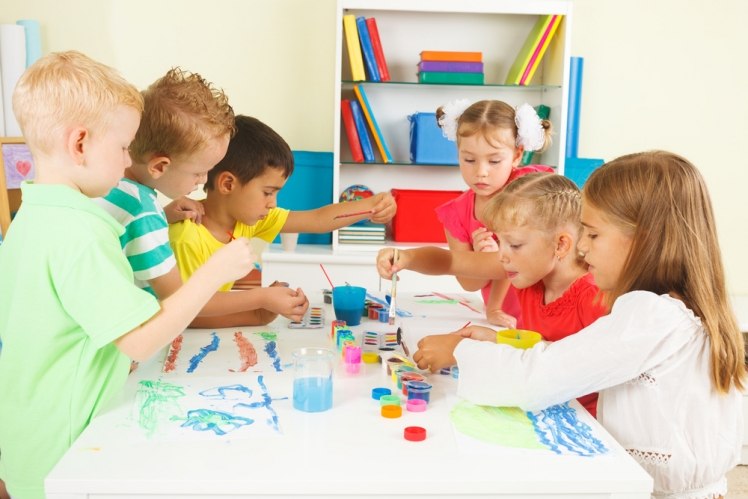 7. Wood Holders
If you have an old block of wood lying around you can easily turn it into a votive candle holder. If it's a large piece of wood try carving out several holes to place plain glass votive candle holders into. Then light them up and sit it anywhere in your home for a beautiful, natural look. You can even stain the wood to the colour of your choice, leaving your guests thinking your just spent a fortune at Pottery Barn. You can use them on the dinner table or on a side table with a beautiful vase of fresh flowers sitting next to them.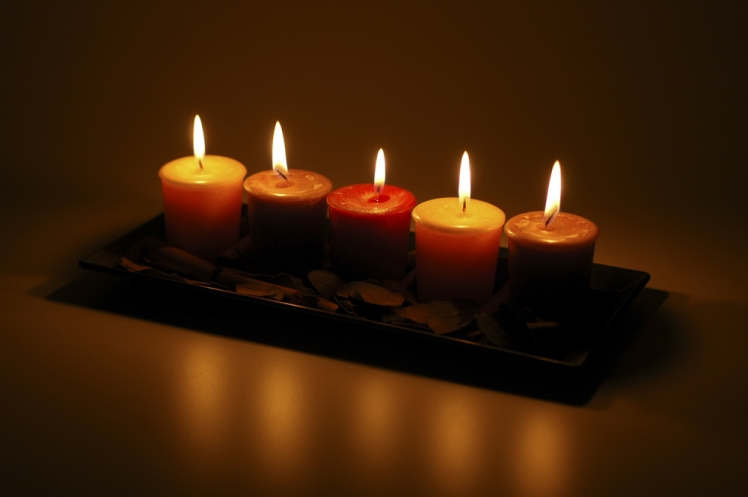 8. Rope Holders
You can get a cool, rustic look for your home by wrapping rope around an old cardboard core of painters tape and placing your candle inside. In no time at all you will have a look that no one else has. It will look like you purchased this holder in an expensive shop when really all you did was use a few old things lying around your house. Way to reuse and recycle! 
9. Picture Holder
If you have some old black and white photographs lying around you can use them to make family photo candle holders. Just take the image and wrap it around a glass candle holder. If you are old school and have negatives, you can use those for a fun piece of decor that will leave your guests talking. Use a few images and spread them around your house for all to see. Your kids will even get a kick out of seeing their faces on a candle holder.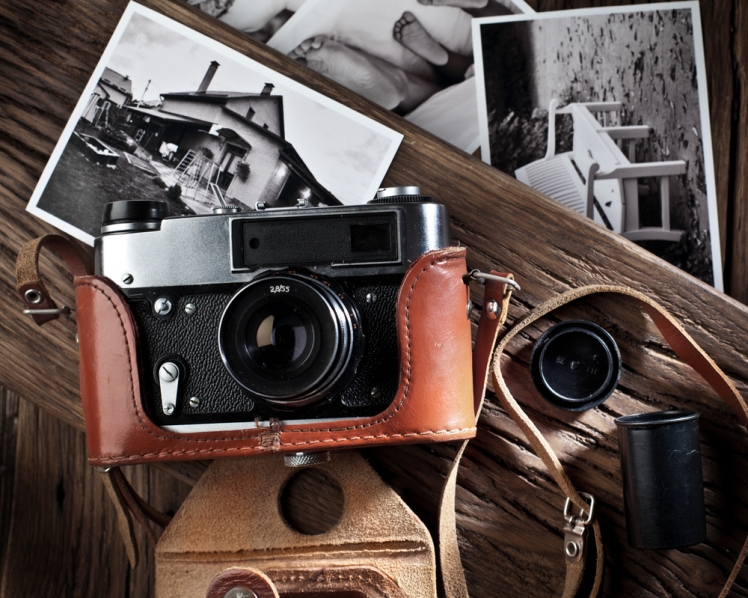 10. Hunter's Paradise
If you hunt, or if you find an old antler at an antique store, you can easily turn it into a unique candle holder. Just poke a hole in the top of the antler, place in a tall candle and boom – a mix of urban and rural artwork that lights up. Place it on the top of your fire mantle for a cool display.