Your kitchen – the place that seems to be endlessly filled with more appliances, boxes, food cans and accessories than you actually need. Is the clutter driving you crazy? Are you looking for ways to store these items to make your life a little more organized? Well, we are here to help you. Below are some of the best ideas to get rid of that cutter for good and make your kitchen more clean and welcoming to both you and your guests. If you follow these tips you are likely to have a smile on your face every time you walk into your newly organized and functional kitchen.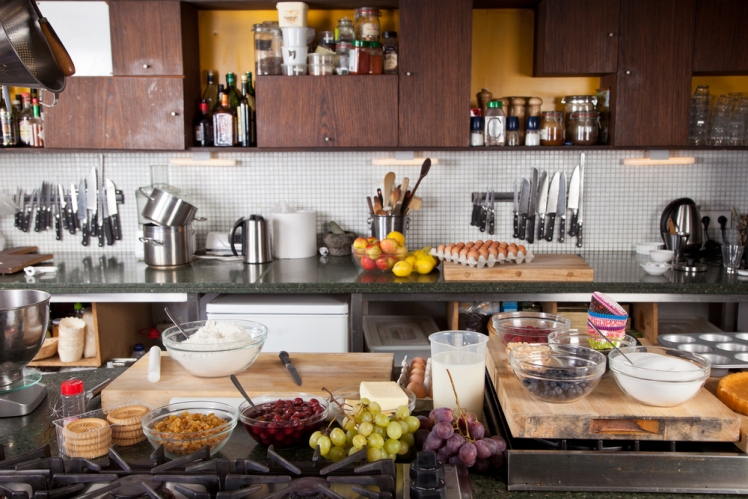 1. Pantry
A pantry is a great place to hide all your food and accessories that you don't want to be looking at every day. You can store all your snacks, food cans and pots and pans so they are out of the way but easy to see when you open the pantry door. That way you are less likely to buy stuff you already have.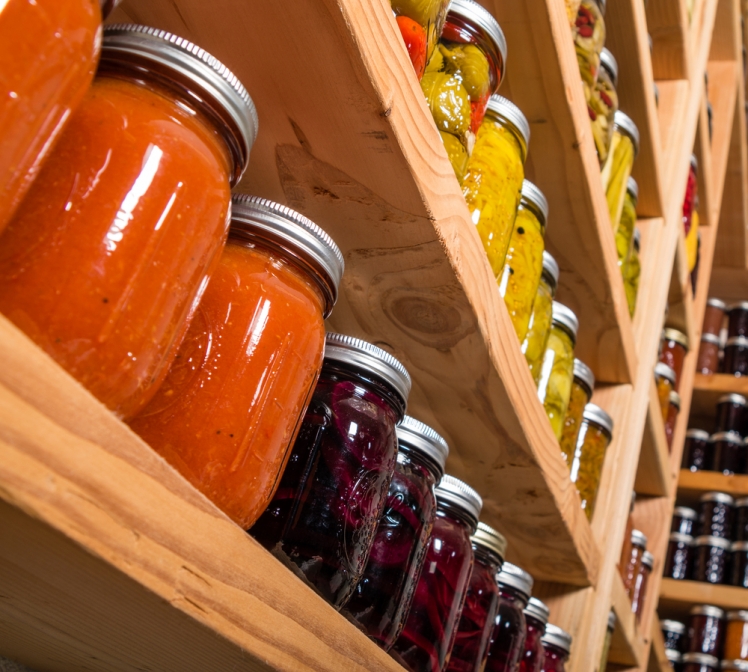 2. Corner Drawer
These rather newly designed corner drawers are genius. Not only are they a creative solution for awkward corners, they offer a deeper than normal storage solution for anything you want to hide from your kitchen counter.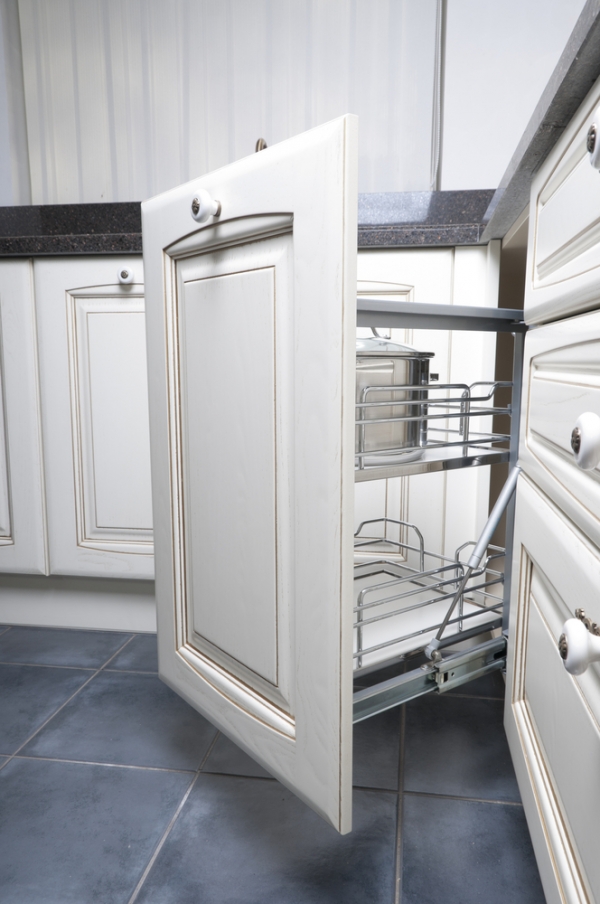 3. Utensil Drawer
This is one of the most popular images saved by users of Houzz. It's a pull out drawer with stainless steel pots inserted inside to make it easy to store all your baking and cooking utensils. You can get it custom made or, if you can't afford to pay someone to do it, there are several DIY ways that you can get the look for a lot cheaper.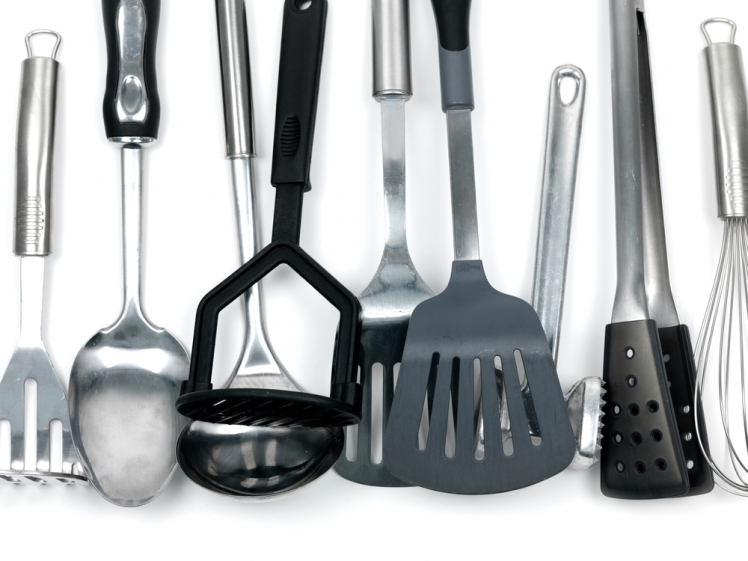 4. Undersink Drawer
Your cabinet under the sink is likely cluttered with cleaning supplies that are sitting on top of each other. If you incorporate a pull out drawer you can keep your cleaning supplies visible and organized. The sliding drawer will make it easier for you to reach all of your supplies.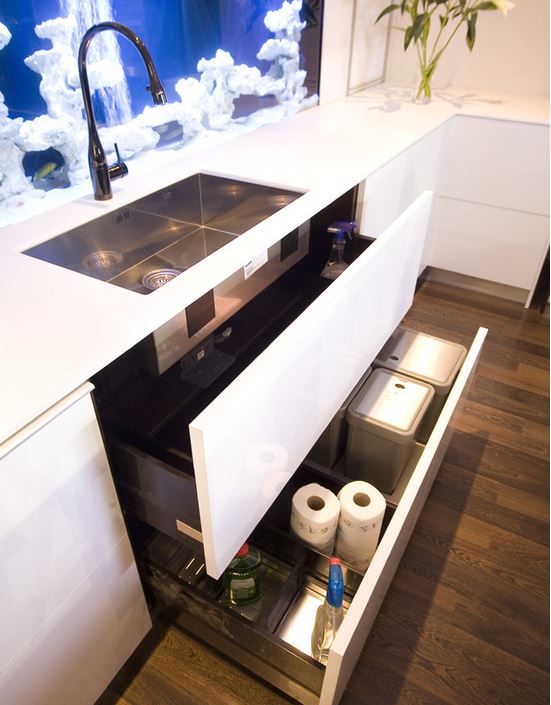 5. Pullout Trash Can
A pullout trash and recycling can is a simple way to hide those ugly garbage items from your kitchen. It also frees up floor space and will likely make your house a little less smelly. You can incorporate a side nook that can house your garbage bags and air freshener.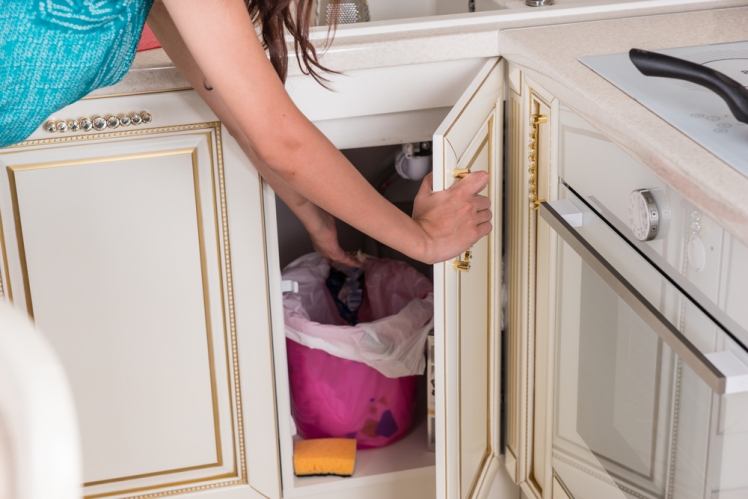 6. Cookie Sheet Drawer
If you love to bake and have several cookie and muffin tins lying around, opt for a pullout drawer in your kitchen that has dividers in it so you can store several tins, boiler pans and cooling racks in the same place. If you don't have a free drawer in your kitchen, try using a narrow pullout near the stove or add wood or metal dividers to the cabinet about your fridge.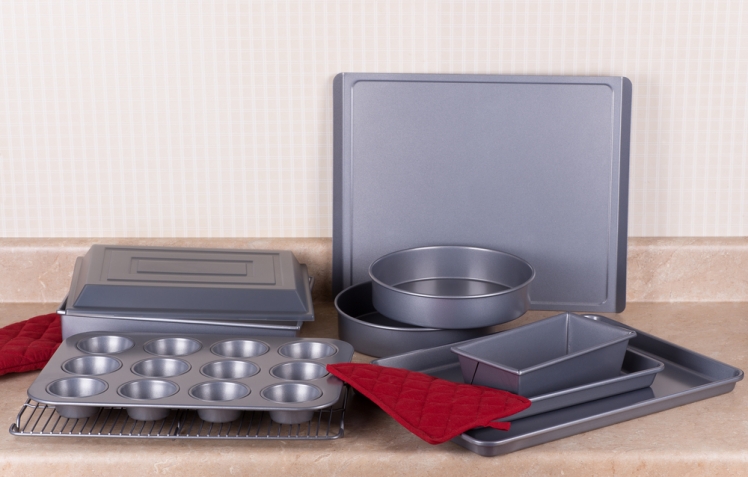 7. Appliance Garage
These appliance garages are popular because they allow you to have a clutter free countertop. It's a hidden cupboard just off the side of your counter that can store your blender, toaster and mixer so it's out of sight.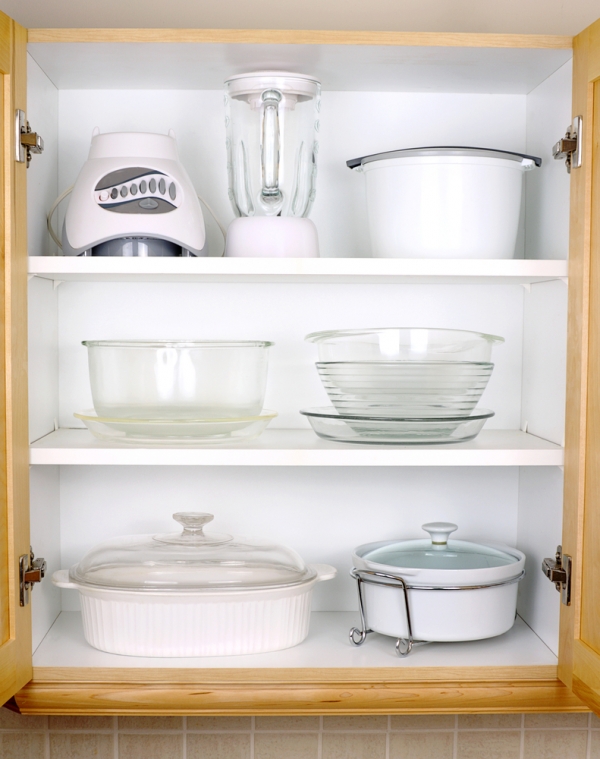 8. Deep Cabinet Organizer
If you don't have space for a walk-in pantry, you can incorporate a pullout pantry organizer, paired with cabinet door racks. This allows you to have storage on the inside cabinet as well as on the sides of the doors, allowing everything to be organized and within reach.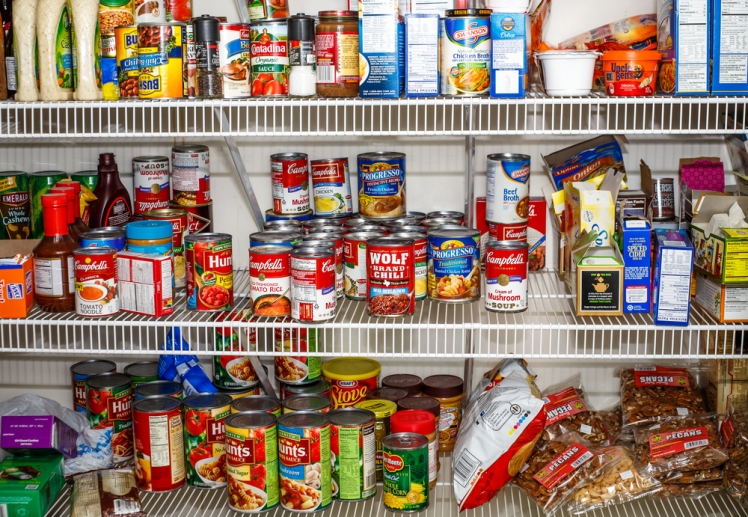 9. Rolling Cabinet or Cart
This can act as both a counter and storage area so it's worth looking into for any kitchen. It can work as a kitchen island for a small space or a bar cart when it's rolled out.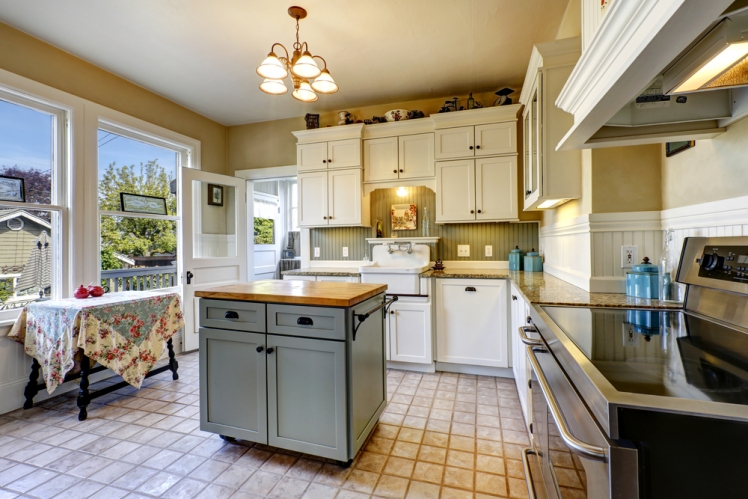 10. Spice Storage
Many people today are opting for a spice storage cabinet that is inserted into the sides of your stove and pulls out when you need to reach for cooking spices. This is a very practical idea for anyone who loves to cook and a great way to hide all the spices and free up counter space.