How many times have you heard that small interior spaces restrict your color scheme to whites and neutrals? Don't believe a word of it: yes, working in a petite area has its challenges but that's not to say that there aren't plenty of clever solutions, which allow for the combination of both color and cosy spaces!  See these ways to add color to small spaces.
1. Cushion The Blow
Scatter brightly colored cushions on your sofa and armchairs - they'll add both a pop of vibrance and make your room look more comfortable and inviting. Use contrasting colors, textures and patterns for added interest.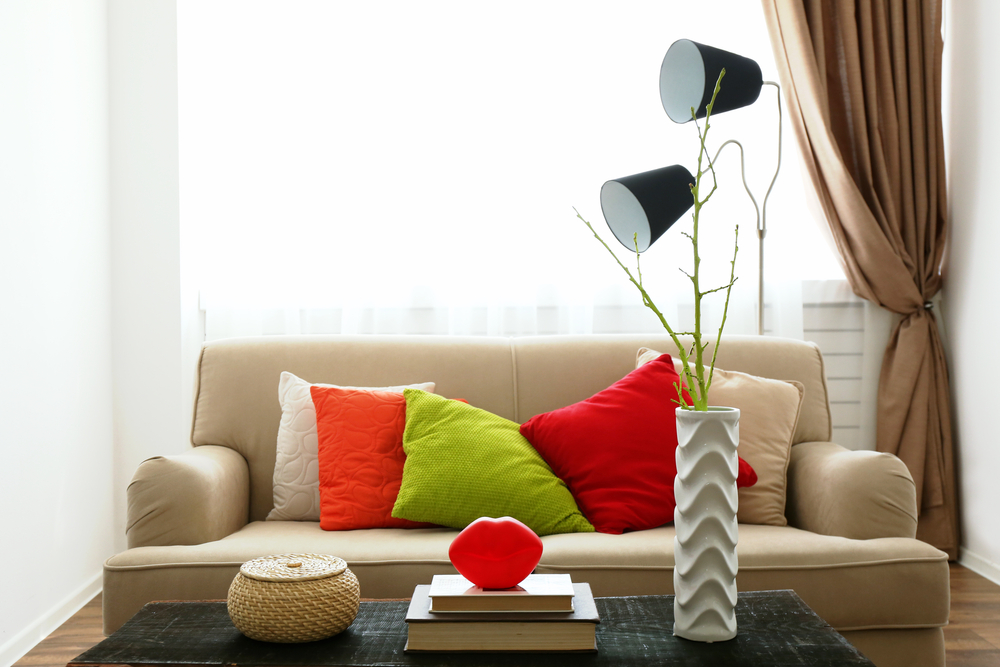 2. Nice Jugs
While we're on the subject of flowers - be sure that they're in love-worthy vessels, for other sneaky hits of color. Opt for pretty jugs rather than traditional glass vases - and make sure that any hue added by your plant pots is by way of attractive ceramics rather than lackluster plastics.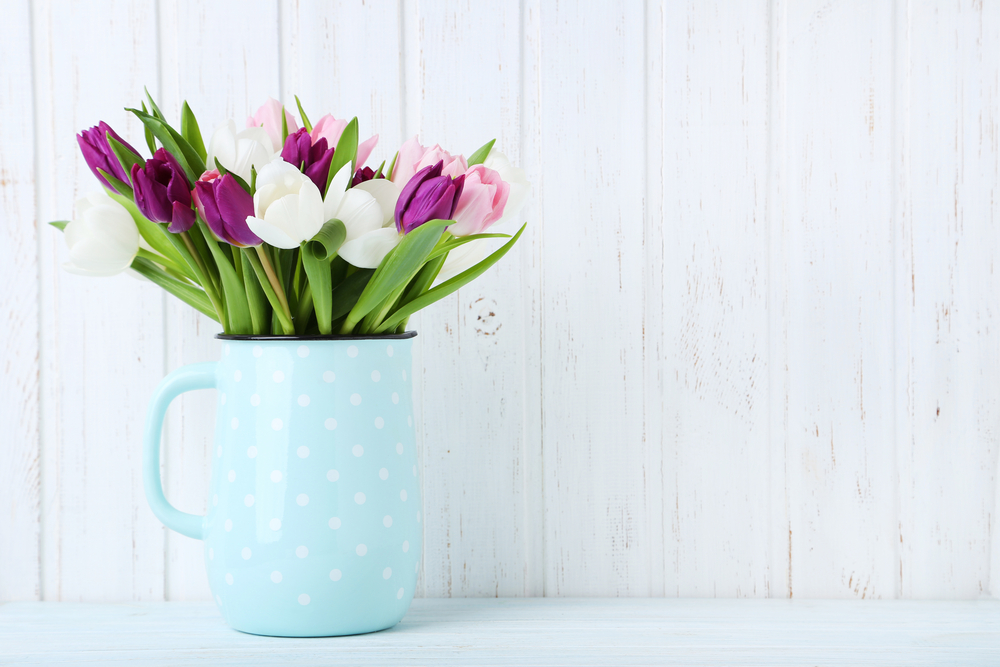 3. 25 Percent
So maybe you can't conceive of color on all of the walls of your metrically challenged room but that's not to say that at least one of the four shouldn't have some fun. A bold color on a feature wall gives the room a focal point, detracting from its size.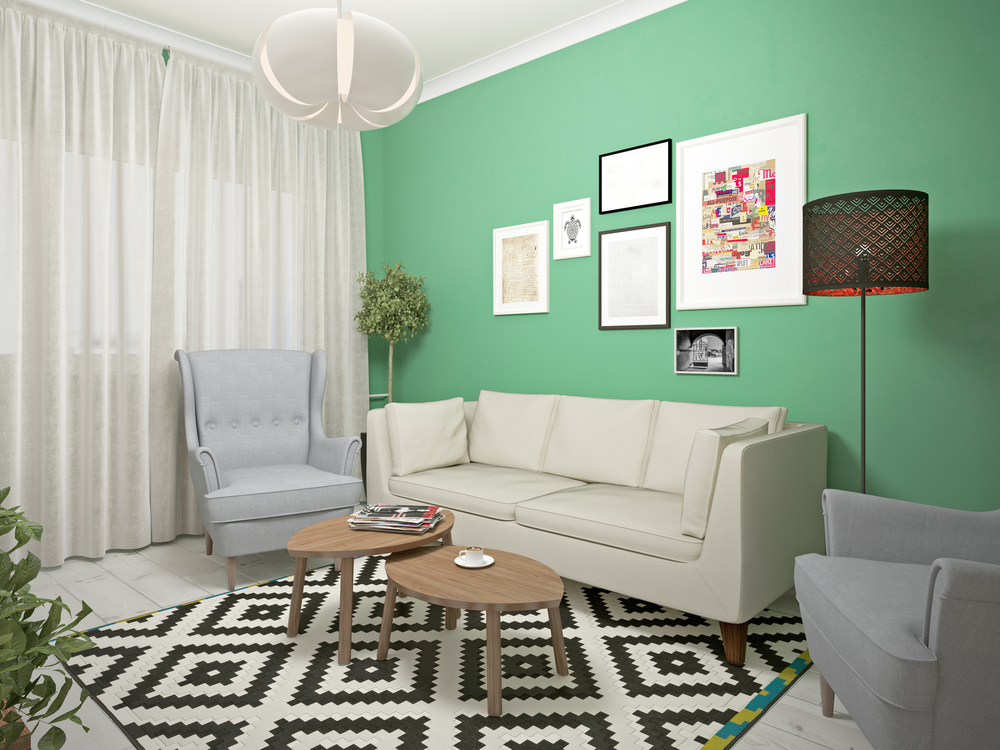 4. Mirror, Mirror
A large mirror is a clever tool in your small-space arsenal - not only does it have an actual function (yes, you're looking fabulous!) but it also reflects color (effectively doubling it) and enhances the amount of light - and therefore the illusion of space - in the room.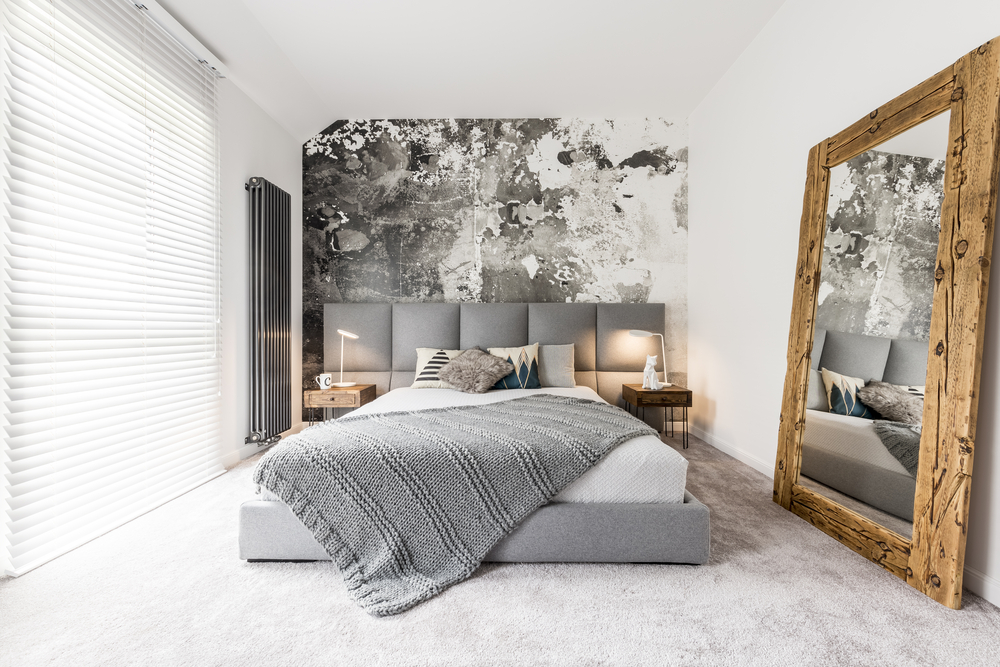 5. In The Frame
Harness the power of art to incorporate color into your interior world - in fact, striking artworks tend to work even better in an otherwise neutrally-designed space, as they aren't jostling for attention with a host of other colors and visual distractions.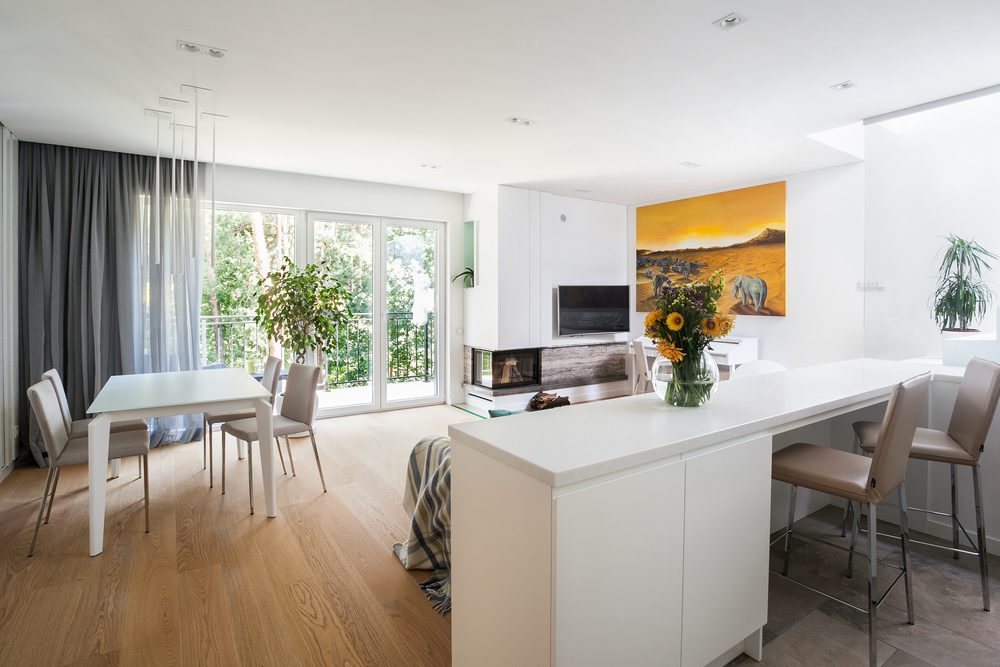 6. Beautiful Botanicals
Even if you can't bring the wide open spaces of the outside in, you can evoke a sense of the great outdoors by incorporating lush green plants and gloriously bright flowers into your decor. And the great thing about posies, rather than paints? You can change them weekly, with no hassle and little expense.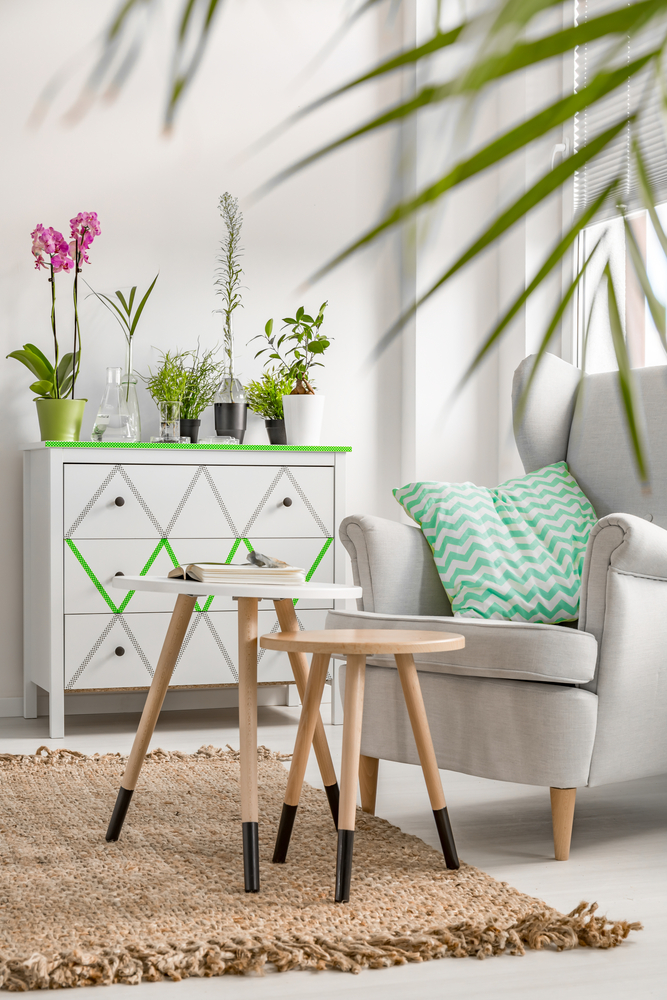 7. Optical Illusion
Trick the eye into believing that a small space is larger by extending a color beyond that room and into the room beyond, in a way that's visible from the common entry point: this apparent seamlessness creates an illusion of size.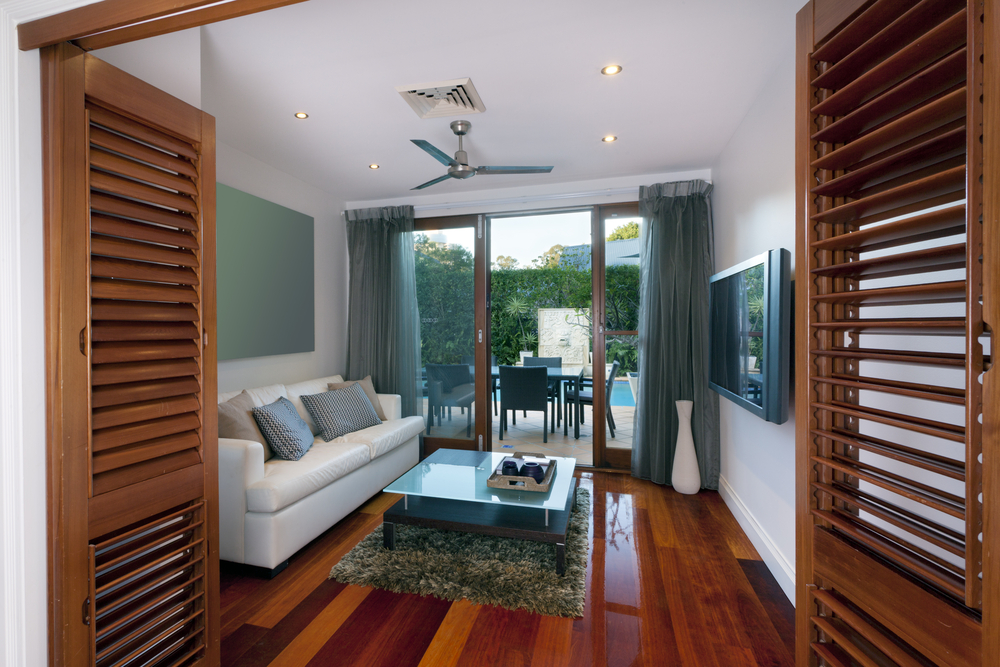 8. Shelve It
If you carefully curate the books you have on show, you can ensure that their function is both decorative and informative. Uniformity of size can help here - for instance, a shelf full of classic Penguins - but even just thoughtful arrangement can make a bookshelf appear more than the sum of its parts.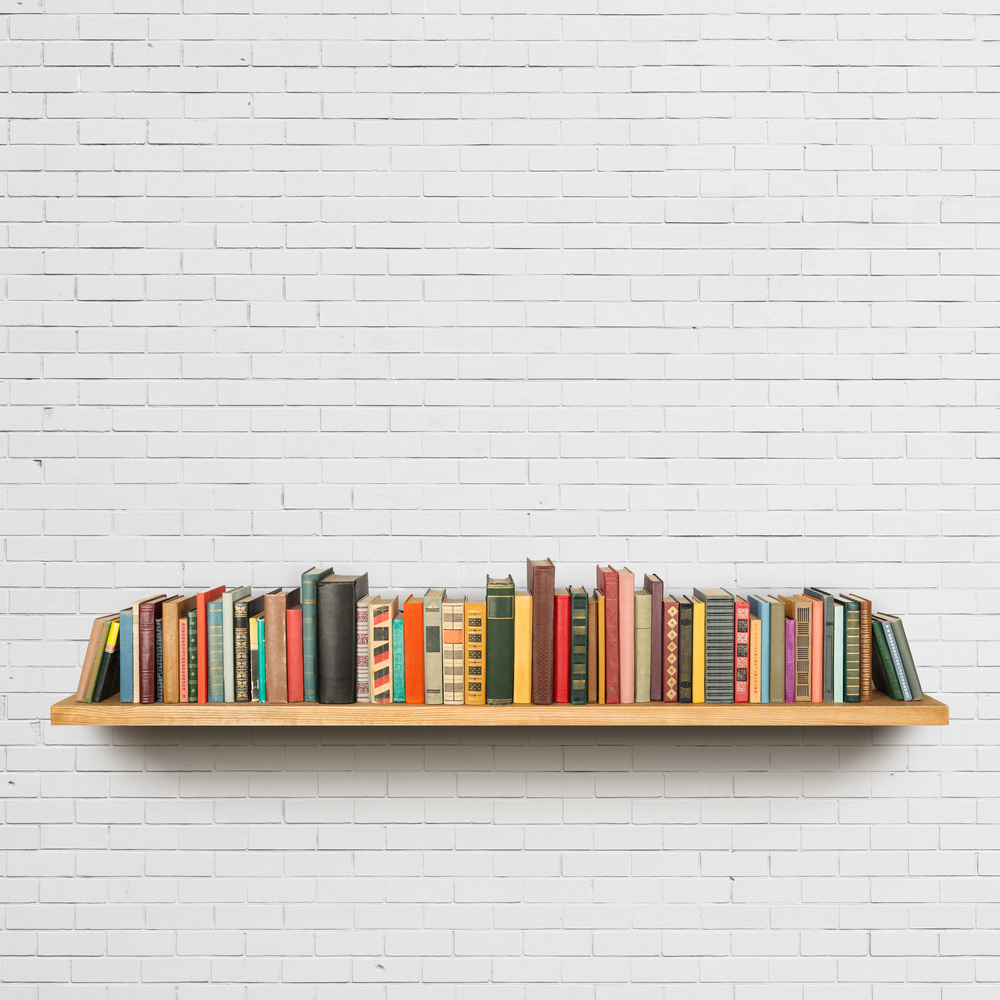 9. Your Inner S(h)elf
Painting the back of a bookshelf - or the wall behind some shelves - in a bright and contrasting tone is a clever way to add color to a small space - it's not too 'obvious', not least because it's only hinted at, peeping out from the objects that populate the shelves themselves. And easy DIY job, and one that doesn't even need to be too perfect around the edges.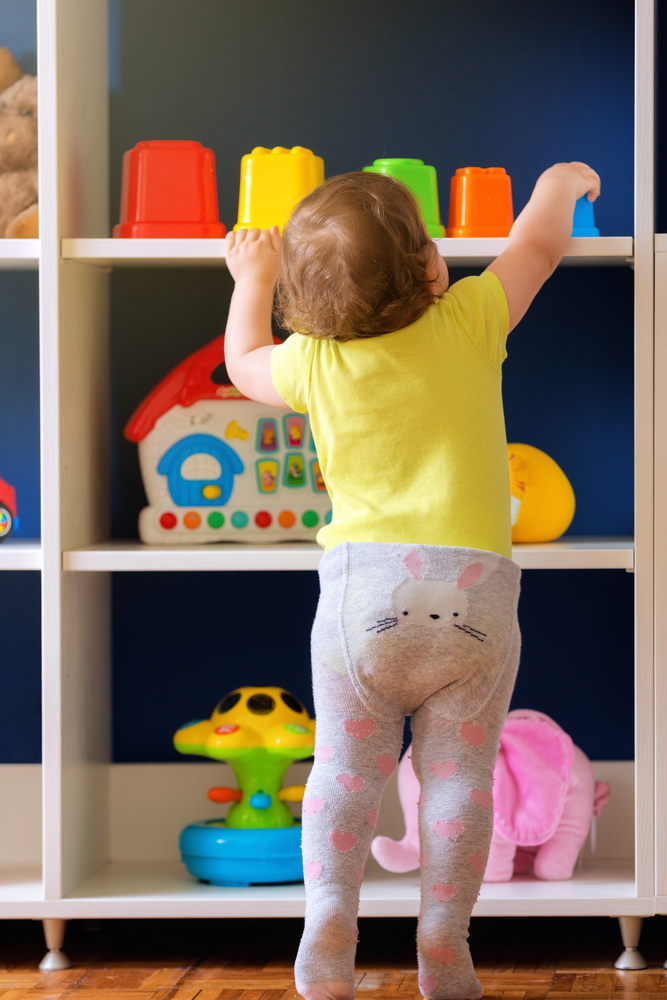 10. Culinary Twists
So you've decided to play it safe in a teeny all-white kitchen: fair enough. You can still add a riot of color by way of fun utensils and appliances - or even with a colored fridge. Look for casserole dishes and pots in gorgeous shades - Le Creuset do lovely ones, but you can find vintage ones, too  - and keep them out of the cupboards in a happy marriage of function and form.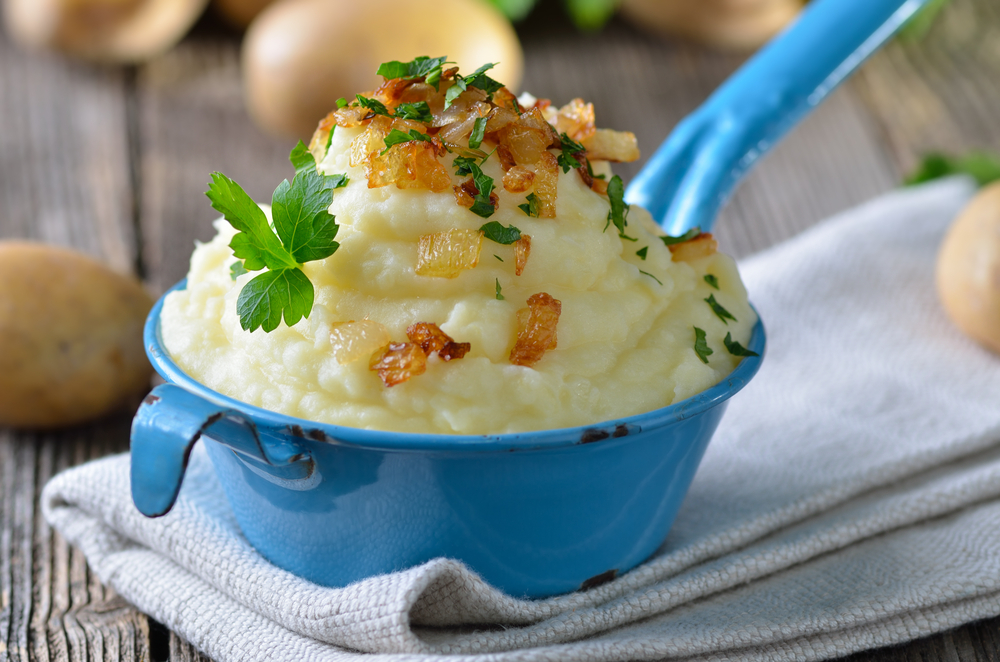 11. Bathing Blues
Few of us are lucky enough to have a palatial bathroom, but blue is a color that works really well in even the smallest of these rooms - no doubt because of its association with water. Choose just one blue unit, or a blue bath - you can even just paint the side panel of the bath - to break up all of that sanitary white without seeming jarring or out of context.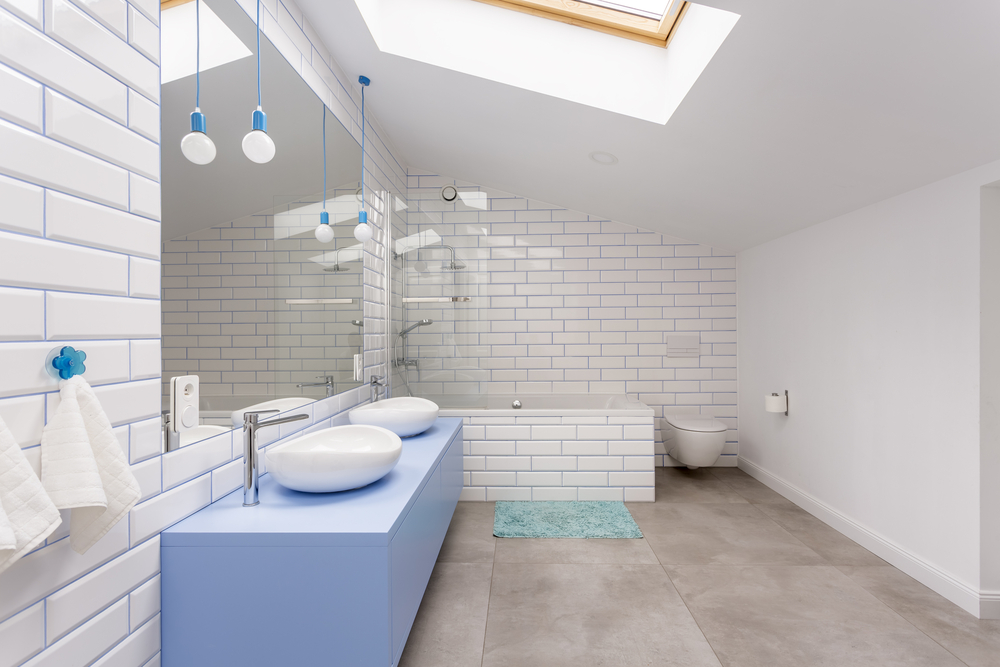 12. Tile Style
Whole walls of coloured or patterned tiles can look very effective, but don't hesitate to just add a small section of contrasting tiles into an all-white or otherwise neutral decor. The sink backsplash works particularly well for this - or try one wall of your shower stall.
13. Layer It Up
Not convinced that color has a place in your small space? Keeping it neutral is absolutely fine too - just pick a neutral with a bit of depth to it - gray is perfect - and layer it up in shades and textures to make the area look interesting and inviting, rather than cold and sterile.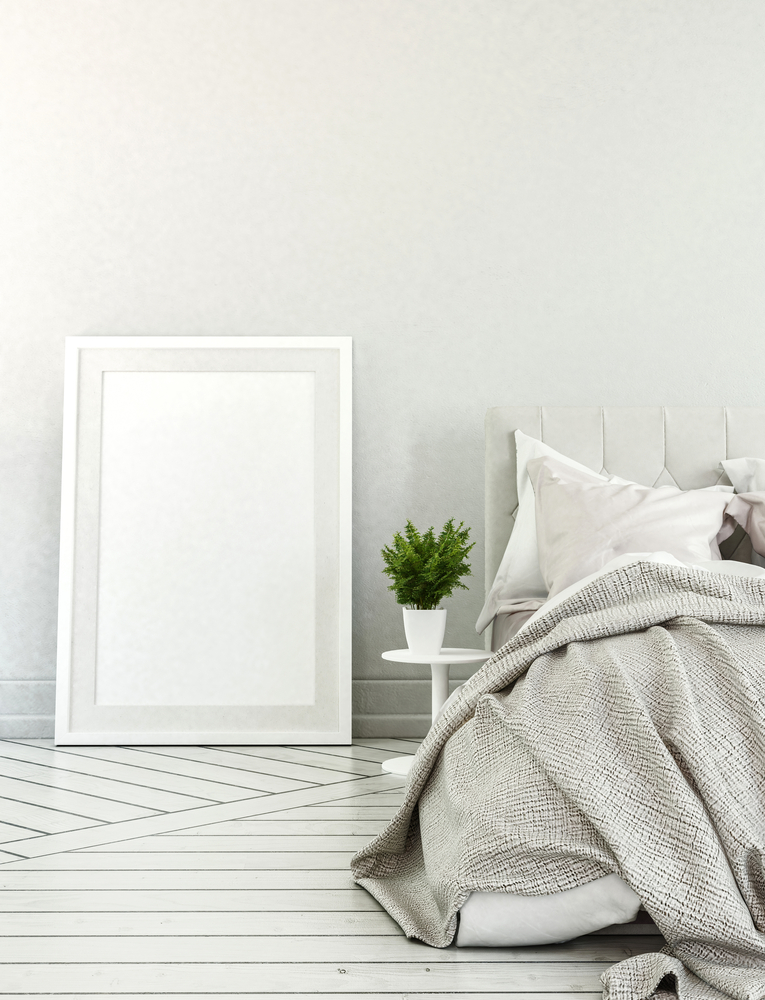 14. Bright Spark
Go all out on just one piece of furniture, to make a bold statement in your otherwise subdued color palette. A sofa or a headboard in a 'wow' shade will add bags of life and personality to a room without encroaching on a sense of space.
15. Bathing Beauty
So your bathroom is tiny, and overwhelmingly white. That's okay - what does every bathroom need? TOWELS. Choose ones in zesty, bright colors that really reflect that post-shower feeling; because they're not a 'permanent' part of the decor, they are a beautifully unthreatening way to add a vibrant shade.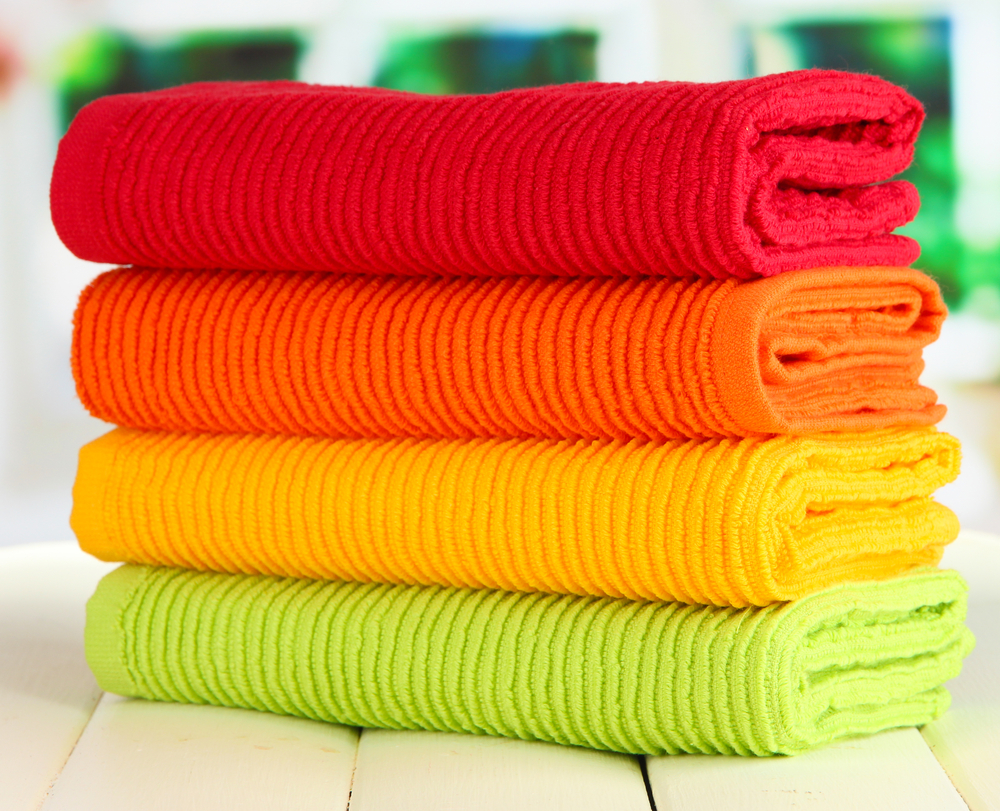 16. Rugged Up
Let your feet have all the fun and keep everything low key and fairly neutral other than the rug. A rug can really pull a room together, provided that the key pieces of furniture are arranged suitably around and on it … make it a bright one and watch it wash the rest of the room with the impression of color.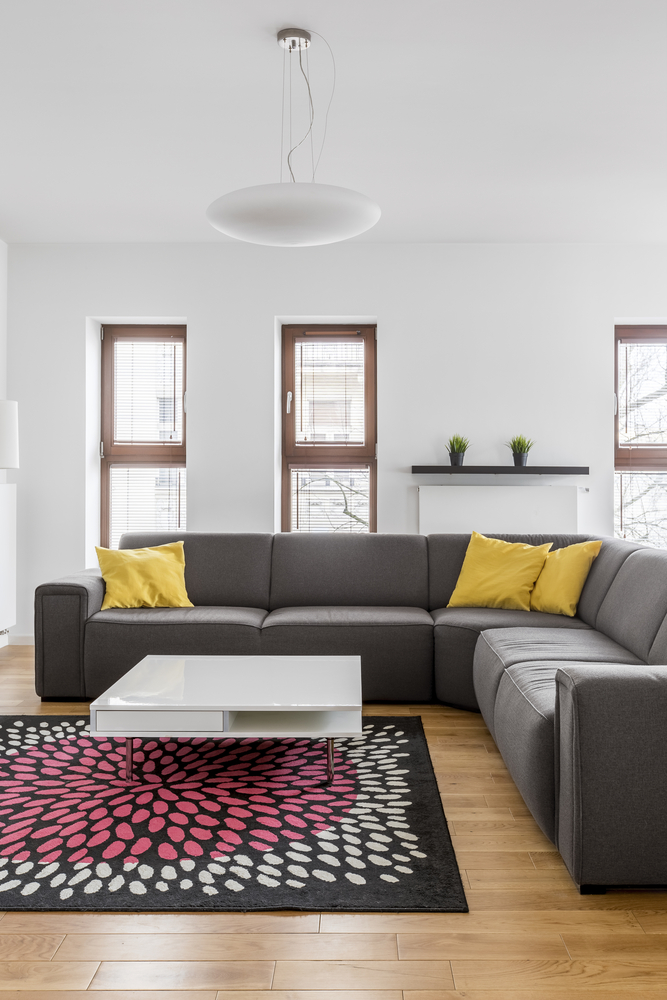 17. Hit The Ceiling
Alternatively, turn it all around and leave your walls, floor and furniture perfectly neutral and make the ceiling really something worth staring at. A color up above draws the eye upwards, away from your small floor space - it's all about illusion, and about making that space feel as big as it is bold.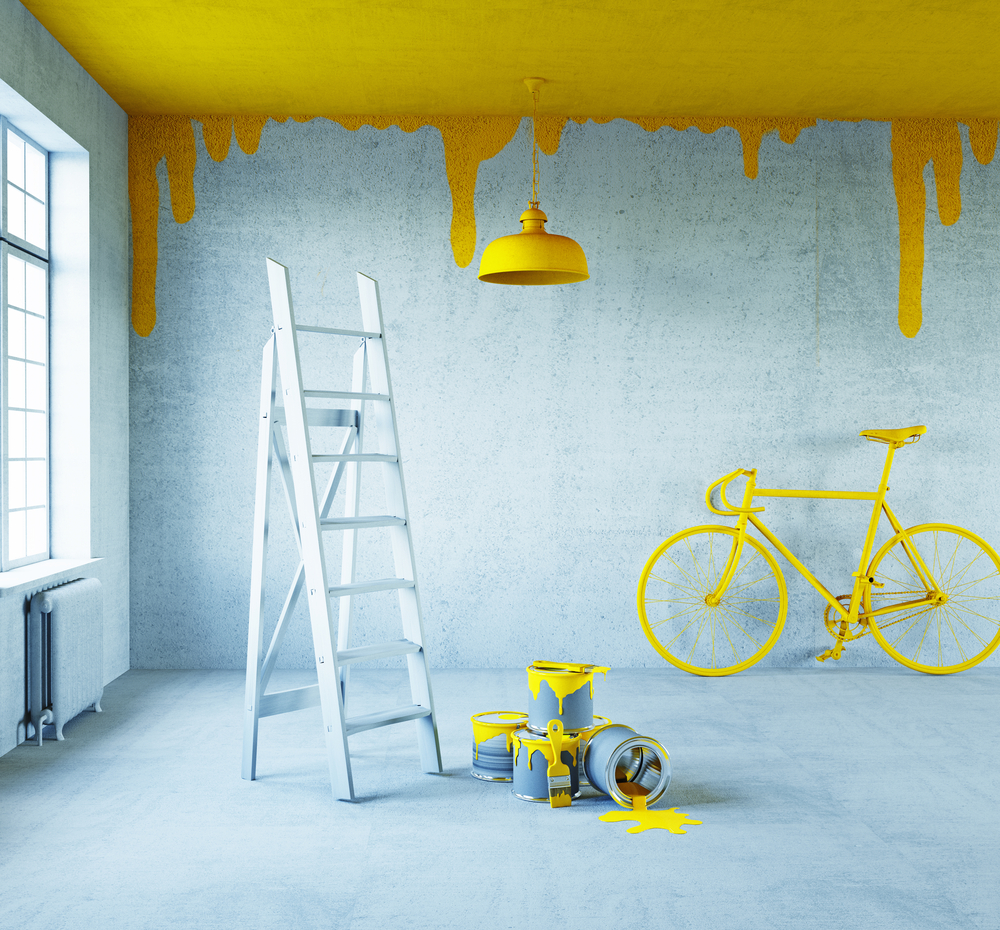 18. Light Up
Pendant lighting can add brightness to a small space x 2 - the obvious way being via the light beamed (duh) and the other way being via the shade. How you do this depends on your own tastes and how adventurous you are - go for a primary colored shade on a neutral background if you're so inclined, or splash subtly with a colored underside.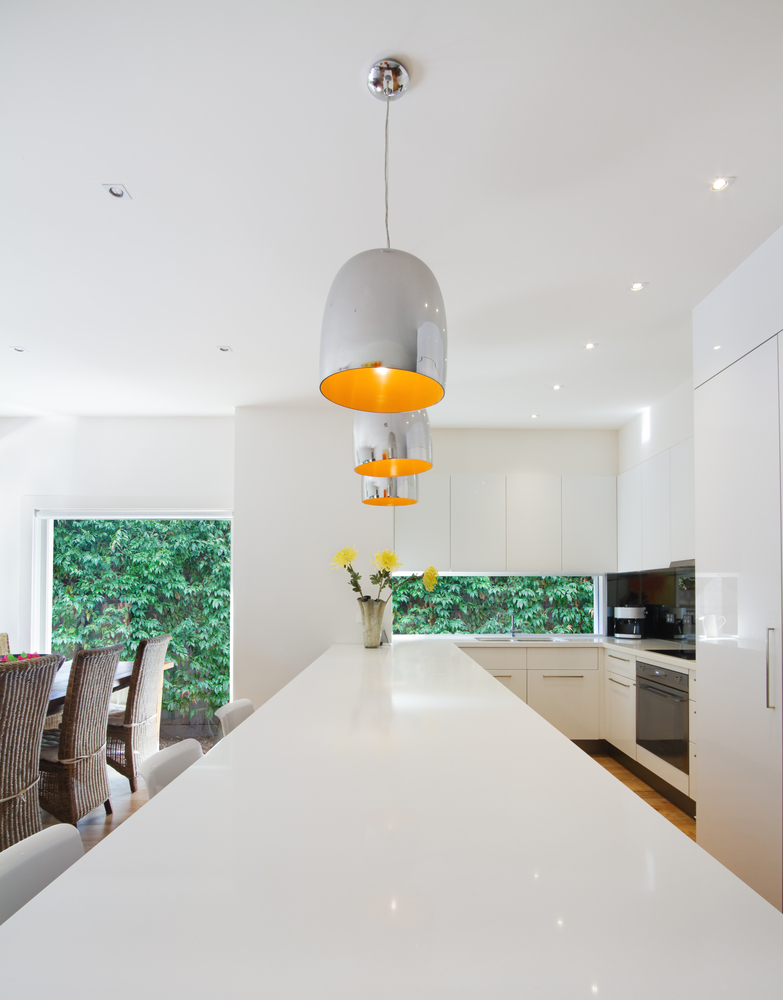 19. Stained Gains
A stained glass door or window not only adds color to you home in itself; it has the added advantage of splashing your subdued-shade-walls with rainbows when the light comes through it. Can't afford new to fit new glass into your frames? Fake it with an adhesive window treatment.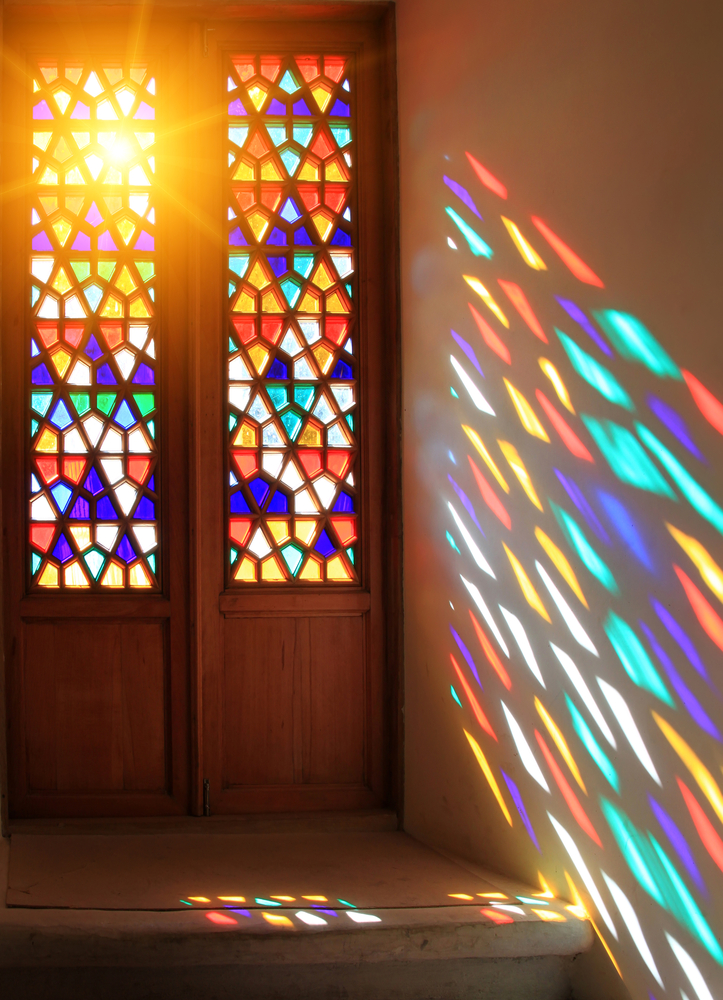 20. Dress Rehearsal
Not keen on the idea of taking the bedroom decor plunge in a painting and furnishings kind of way? No problem - why not make your clothing part of the decor? Styled properly, so that they look organised and artful, rather than sloppy and messy, they're a necessary part of your life that can serve both a dressing and decoration purpose.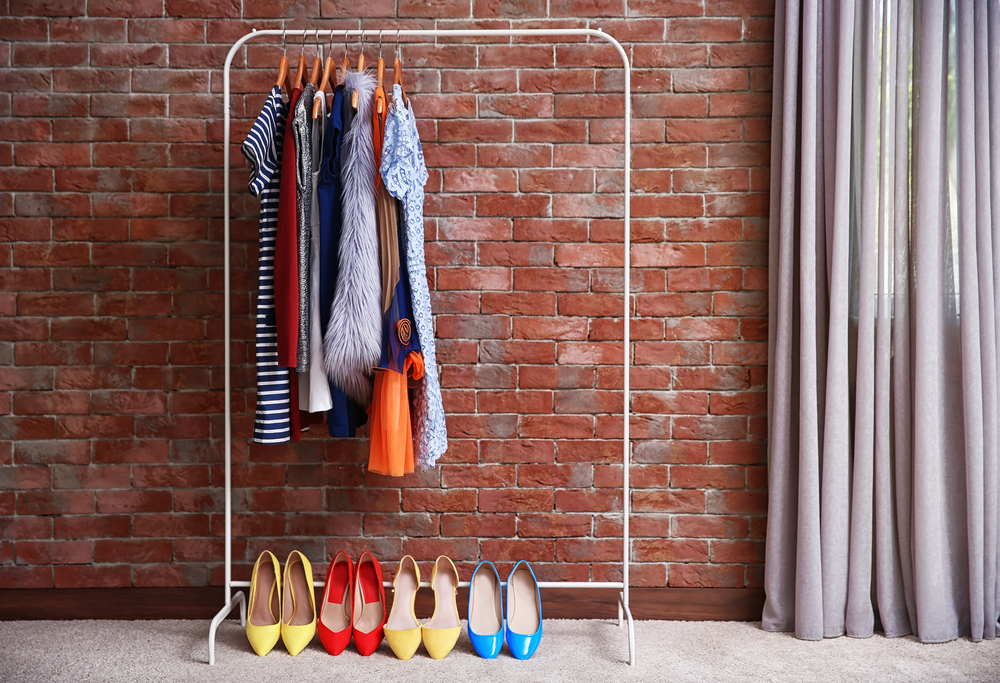 21. Vitamin C For Color!
Oranges and lemons don't just keep colds at bay - they can also add a bright pop of color in an otherwise colorless kitchen! Keep them on an uncluttered surface area so that their presence really zings - and make sure you eat or juice and replace on a regular basis! A fuzz of pale green has no place in this small-space color sceheme!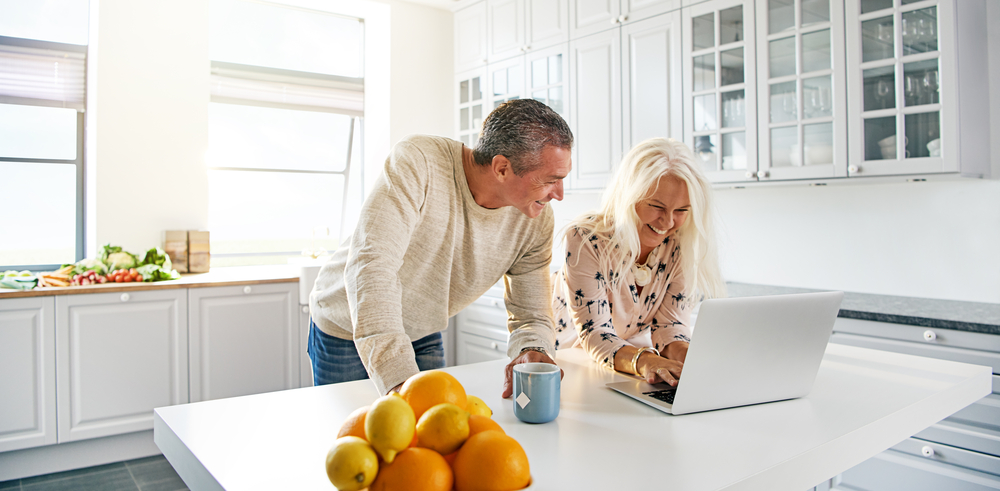 22. Steps In The Right Direction
If you have a staircase, get creative with it - it's a blank canvas for the your color-enhancing purposes! You could paint every step, or just the facing sides - or introduce complementary shades into the railings and bannister.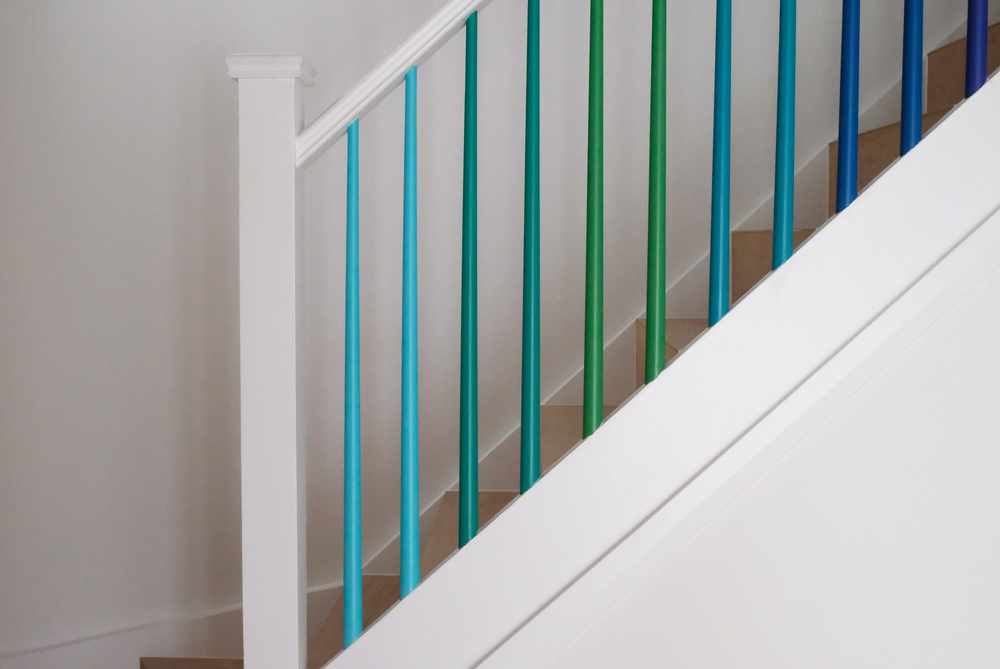 23. Tucked Away
On the subject of stairs … the area underneath them is often dead space, a receptacle for shoes, shopping bags and … er, what is that exactly? Its unobtrusive nature makes it the perfect recipient of a dose of color in a small living space - paint the walls and organise it so that it is attractive as well as functional.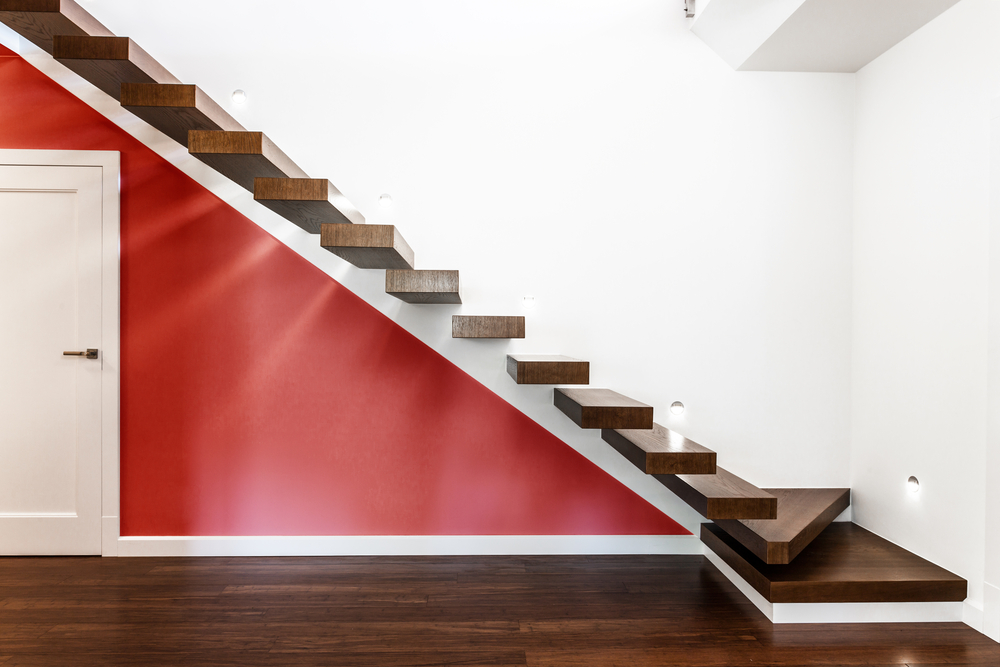 24. Think 'Lamp-Luster', Not 'Lackluster'!
Lighting is key in a small interior so make yours work doubly well for you by adding a splash of color by way of a bright modern standing lamp. If your decor suits a more traditional look, go for a colored shade or base to make it stand out against the room's subdued tones.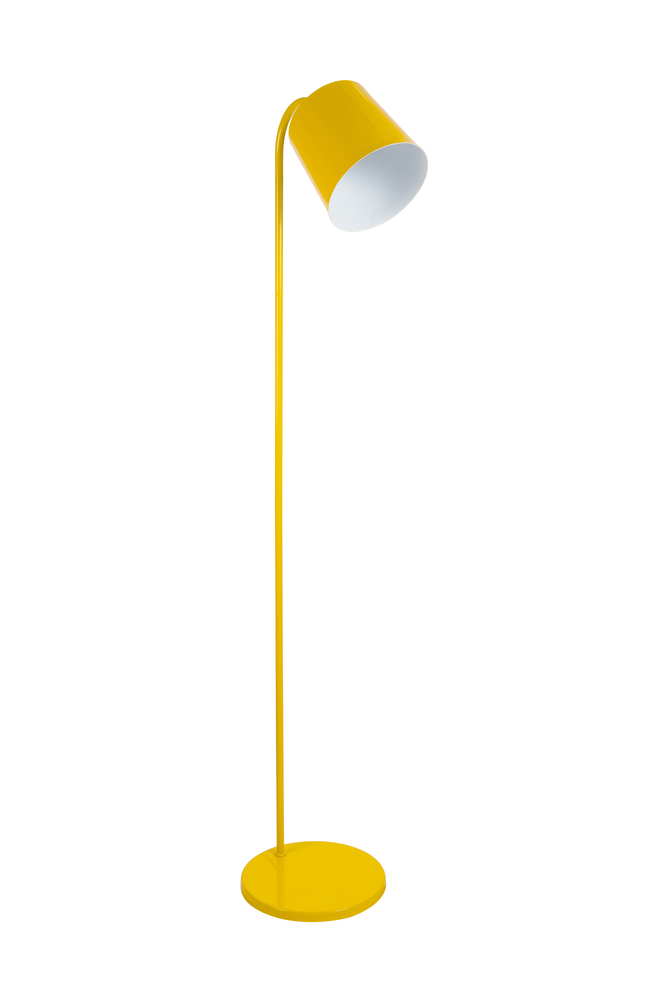 25. Go For Gold
Metallic accents add a sense of opulence and luxury to a small space; they also add a subtle hint of color and drama. Gold works brilliantly - literally! - in an all-neutral space so add touches of it into your scheme to enhance a sense of light, depth and color without 'cluttering' the space with contrasting tones.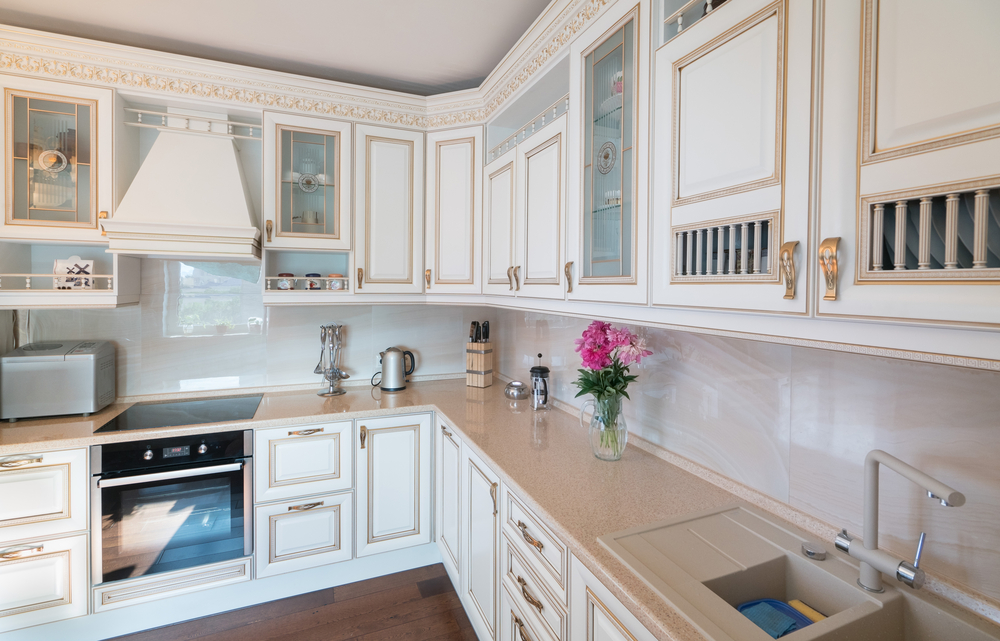 26. On The Table
When considering decor and color schemes, the oversight that people tend to be most guilty of regards where color placement should be. Often the focus is too much on the walls - and yes, perhaps in a pokey space you're best to leave these neutral - but what about the table top? Because it faces upwards, rather than outwards, is a great place to add color without encroaching on any sense of space - and you'll enjoy sitting at it, too.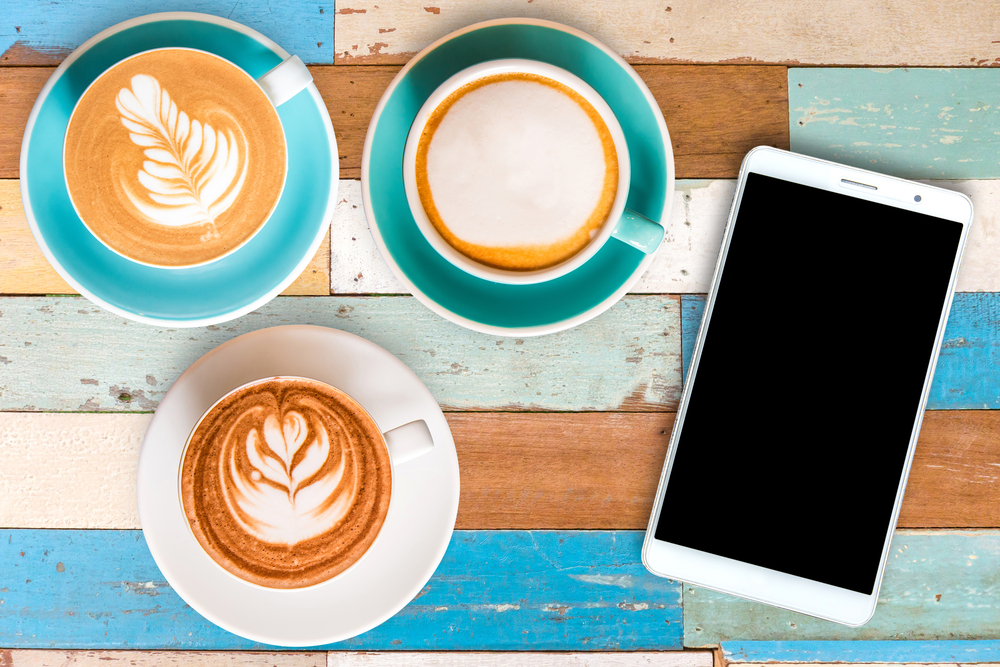 27. Take A Seat
Adding color to your chairs is an easy and effective DIY job - you could just paint the seat or backs, or get creative with using a dip-dye effect on the bottoms of the legs. A mint green like this one is pretty but subtle, meaning maximum impact on your sense of color, and minimum impact on your sense of space.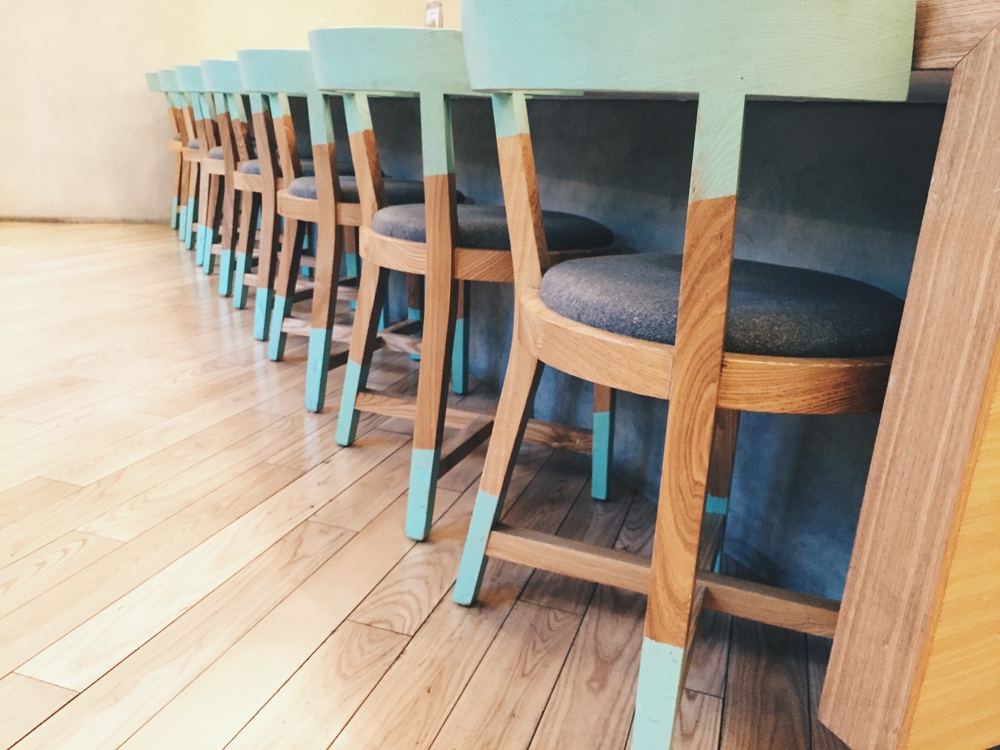 28. Make It Minimal
When it comes to small spaces, less is more: a riot of clashing, bright colours looks great in an outdoor setting, like this one, but when you're inside and the walls are close, aim for no more than two to perk up your soothingly neutral, space-enhancing backdrop.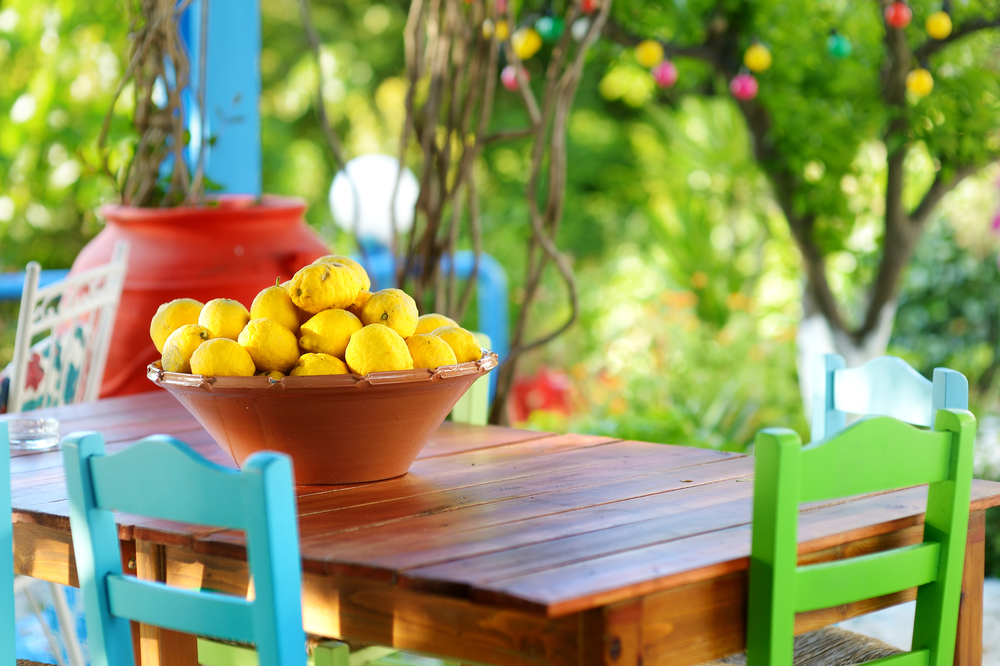 29. Rug Up
A bright throw on your sofa serves a double purpose, both adding a splash of color and enhancing a sense of cosy comfort. Better yet, you can easily manipulate how much color is on show by draping or folding it as you choose.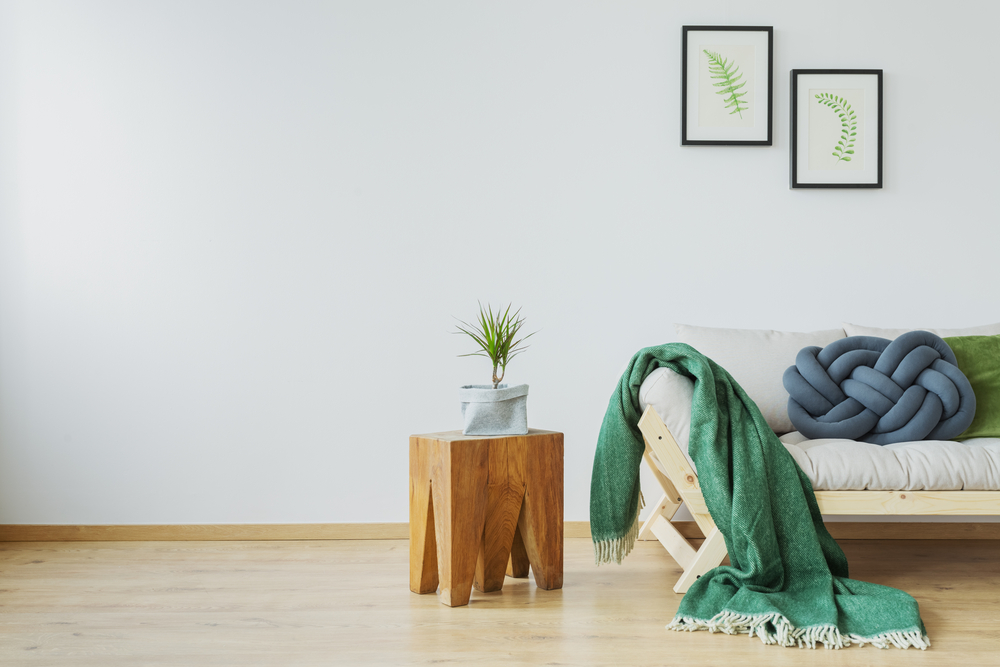 30. It's All Front
Wooden cabinetry is likely to look to heavy and oppressive in a small kitchen, but that's not to say that you're limited to white. Having colored fronts and doors for your kitchen cupboards brings the space to life, especially zesty citrus colors which have a natural affinity with kitchen activity anyway.